Introduction:
When it comes to hosting a barbecue or a smoked meat feast, serving appetizers before the main course can set the stage for a memorable culinary experience. If you're planning to serve smoked brisket as the star of your meal, pairing it with delicious and complementary appetizers can elevate the entire dining experience. Here are 10 mouthwatering appetizers that will tantalize your guests' taste buds before they savor your perfectly smoked brisket.
1. Smoked Jalapeno Poppers: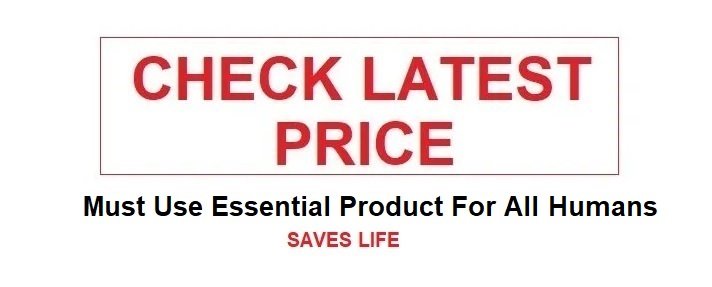 2. Bacon-Wrapped Asparagus Bundles:
A sophisticated choice, these bundles combine the earthy freshness of asparagus with the salty crunch of bacon. The contrasting textures and flavors provide a light and refreshing contrast to the hearty smoked brisket.
3. Spinach and Artichoke Dip:
Creamy and savory, this classic dip pairs perfectly with some crisp tortilla chips or slices of baguette. The richness of the dip provides a luxurious contrast to the bold flavors of smoked brisket.
4. Deviled Eggs:
A timeless favorite, deviled eggs offer a creamy, tangy, and slightly spicy bite. They're a versatile choice that complements the smokiness of the brisket while adding a touch of elegance to the meal.
5. Caprese Skewers:
Fresh mozzarella, cherry tomatoes, and basil leaves threaded onto skewers create a refreshing and vibrant appetizer. The light flavors and juicy textures of this appetizer serve as a wonderful palate cleanser before indulging in the hearty brisket.
6. Mini Beef Sliders:
Prepare mini sliders with a small patty of seasoned ground beef. This choice pays homage to the brisket while offering a different texture and mouthfeel. Top the sliders with some cheese, lettuce, and a touch of barbecue sauce for a miniature flavor explosion.
7. Crispy Mac and Cheese Bites:
Who can resist crispy, bite-sized nuggets of mac and cheese? These indulgent treats add a touch of comfort food to the meal and provide a satisfying contrast to the smoky brisket.
8. Bruschetta:
A light and refreshing option, bruschetta features diced tomatoes, fresh basil, garlic, and balsamic glaze atop toasted baguette slices. The bright flavors and crunchy bread are a wonderful way to awaken the palate before the main course.
9. Smoked Sausage Stuffed Mushrooms:
For an appetizer that echoes the smokiness of the brisket, consider stuffed mushrooms with a filling of smoked sausage, cream cheese, and herbs. The umami-rich flavors and savory notes will delight your guests.
10. Charcuterie Board:
For a diverse and customizable appetizer spread, assemble a charcuterie board with an assortment of cured meats, cheeses, olives, nuts, and fresh fruits. The variety of flavors and textures on the board can offer something for everyone and set the stage for the brisket feast.
11. Sweet Potato Fries with Chipotle Aioli:
Give your guests a taste of both sweetness and smokiness with crispy sweet potato fries served alongside a zesty chipotle aioli dipping sauce. The combination of flavors adds a unique twist to the traditional appetizer, setting the stage for the flavorful smoked brisket to come.
12. Cucumber Avocado Rolls:
For a light and refreshing appetizer, roll slices of cucumber and avocado together and secure them with toothpicks. Drizzle with a touch of lemon juice and sprinkle with sesame seeds for added crunch. This palate-cleansing option offers a balanced contrast to the richness of smoked brisket.
13. Shrimp Cocktail:
A classic favorite, shrimp cocktail is a seafood delight that boasts a tangy cocktail sauce and succulent shrimp. The briny flavors and cool presentation make it an ideal appetizer to kick off your smoked brisket feast.
14. Stuffed Bell Peppers:
Roast mini bell peppers and stuff them with a mixture of cream cheese, herbs, and diced vegetables. The vibrant colors and savory filling provide a visually appealing and satisfying appetizer that complements the main course.
15. Mini Caprese Tarts: Put a twist on the classic Caprese by creating mini tarts with puff pastry, fresh mozzarella, cherry tomatoes, and a drizzle of balsamic reduction. These bite-sized delights offer a sophisticated blend of flavors and textures.
16. Guacamole and Salsa Duo:
Pair homemade guacamole with a variety of salsas ranging from mild to spicy. Serve with tortilla chips for a dynamic appetizer that caters to different taste preferences and prepares the palate for the smoky flavors of the brisket.
17. Pimento Cheese Stuffed Celery:
For a Southern-inspired appetizer, fill celery sticks with creamy pimento cheese. The tangy and slightly spicy flavors of the cheese balance well with the robust flavors of the smoked brisket.
18. Mini Empanadas:
Prepare mini empanadas with a savory filling of seasoned ground meat, vegetables, and spices. These handheld delights offer a delightful mix of textures and flavors, making them a great lead-up to the main event.
19. Coconut Shrimp Bites:
Offer a taste of the tropics with bite-sized coconut shrimp served with a sweet and tangy dipping sauce. The tropical notes in this appetizer create a contrast that can enhance the overall dining experience.
20. Roasted Garlic Hummus with Veggie Sticks:
Provide a healthier option with a spread of roasted garlic hummus and an assortment of colorful vegetable sticks. The creamy hummus and fresh veggies offer a light and crisp appetizer that can cleanse the palate and prepare guests for the hearty brisket.