Billie has taken the shaving industry by storm with its promise of delivering a superior shaving experience for women. In this comprehensive Billie Razor review, we'll delve into the design, performance, and overall value of this product to help you make an informed decision about whether it's the right razor for you.
Design and Packaging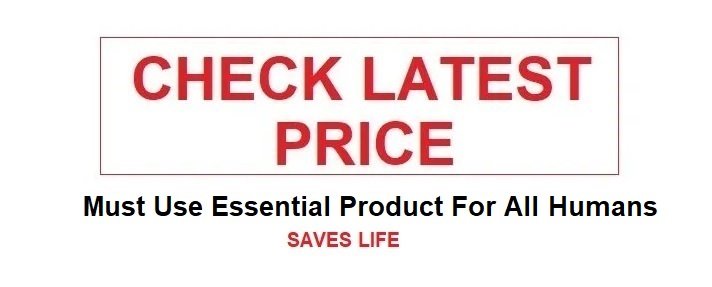 The packaging is eco-friendly, another strong selling point for Billie. The razor arrives in a cute, reusable carrying case, and the starter kit includes a magnetic holder that sticks to your shower wall for easy storage. Billie also emphasizes sustainability by offering a recycling program for used razor heads, making it an eco-conscious choice.
Blades and Performance
One of the standout features of the Billie Razor is its sharp and durable blades. The five-blade cartridge ensures a close and smooth shave with fewer strokes, reducing the chances of irritation. These blades are surrounded by a hydrating aloe vera shave soap, which creates a silky, moisturizing barrier between the blades and your skin. This design minimizes the risk of nicks, cuts, and razor burn.
Billie's blades are specifically designed for women, and many users report that they're excellent for tackling areas like knees and ankles. The flexibility of the razor head also makes it easy to navigate curves and contours, leaving your skin feeling soft and bump-free.
Subscription Model and Pricing
Billie operates on a subscription model, which means you receive replacement razor cartridges in the mail at your chosen frequency. This subscription approach is convenient, ensuring you always have fresh blades on hand without having to think about it. The pricing is competitive, often more affordable than purchasing replacement cartridges for some popular brands in stores.
Skin-Friendly and Hypoallergenic
Billie prides itself on being hypoallergenic and suitable for sensitive skin. The aloe vera shave soap is free of harmful chemicals and fragrances that can irritate the skin. Users with sensitive skin often find that the Billie Razor causes fewer shaving-related skin issues such as redness, itching, and ingrown hairs.
User Reviews and Testimonials
One of the best ways to gauge the true effectiveness of a product is by considering the experiences of those who have used it. Billie Razor has garnered a strong following, and user reviews are overwhelmingly positive. Many women have raved about their experiences with the razor, citing its ability to provide a close shave without the usual post-shaving discomfort. Numerous testimonials highlight the Billie Razor as a game-changer in their shaving routines.
A Closer Look at the Shave Soap
The aloe vera shave soap surrounding the blades deserves a closer look. This feature sets Billie apart from many other razors. It not only moisturizes the skin during shaving but also creates a barrier that helps the blades glide smoothly, reducing friction. The added benefit of aloe vera is its soothing properties, which can be particularly useful for those with sensitive skin prone to irritation.
Subscription Customization
Billie's subscription model allows you to tailor your deliveries to your shaving frequency. This customization ensures that you never run out of fresh blades but also means you won't receive replacements too often. It's a flexible and convenient approach that saves you the hassle of remembering when to buy new razor cartridges.
Social Responsibility and Inclusivity
Beyond its product features, Billie is notable for its commitment to social responsibility and inclusivity. The brand has made efforts to break the traditional gender pricing gap in the shaving industry, offering fair pricing for women's razors. They have also been vocal advocates for body positivity and have actively challenged unrealistic beauty standards, making them a socially conscious choice for consumers.
Longevity and Durability
While the initial cost of the Billie Razor might be higher compared to disposable options, its longevity and durability make it a cost-effective choice in the long run. Many users report that a single Billie Razor handle can last for months without losing its effectiveness. This means you're not only investing in a superior shaving experience but also reducing waste associated with disposable razors.
Billie Razor Ingredients (Lubricating Strip)
| Lubricating Strip Ingredients | Purpose |
| --- | --- |
| Water | Moisture |
| Glycerin | Hydration |
| Tocopheryl Acetate | Vitamin E for skin health |
| Aloe Barbadensis Leaf Juice | Soothing |
| Chamomilla Recutita (Matricaria) Flower Extract | Calming |
Subscription Plans
| Plan Name | Features | Price ($) |
| --- | --- | --- |
| Basic | 1 Billie Razor Handle, 2 Replacement Blades (Monthly) | 9.99/month |
| Deluxe | 1 Billie Razor Handle, 4 Replacement Blades (Monthly) | 14.99/month |
| Premium | 1 Billie Razor Handle, 6 Replacement Blades (Monthly) | 19.99/month |
| Annual | 1 Billie Razor Handle, 12 Replacement Blades (Yearly) | 99.99/year |
| Family Pack | 4 Billie Razor Handles, 12 Replacement Blades (Monthly) | 34.99/month |
Accessories
| Accessory | Description | Price ($) |
| --- | --- | --- |
| Shower Holder | Suction cup shower holder for Billie Razor | 5.99 |
| Razor Case | Travel-friendly razor case for Billie Razor | 7.99 |
| Razor Stand | Elegant razor stand for countertop storage | 9.99 |
| Shave Cream | Billie Shave Cream (6 oz) | 12.99 |
| Shave Lotion | Billie Shave Lotion (8 oz) | 14.99 |
| Shave Gel | Billie Shave Gel (5 oz) | 10.99 |
Sustainability Initiatives
| Initiative | Description |
| --- | --- |
| Eco-Friendly Packaging | Billie uses recyclable and sustainable materials for its packaging. |
| Blade Recycling Program | Billie offers a blade recycling program for eco-friendly disposal. |
| Vegan and Cruelty-Free | Billie products are vegan and never tested on animals. |
| Carbon-Neutral Shipping | Billie offsets carbon emissions from shipping. |
| Women's Causes | Billie supports organizations working for women's health and equality. |
Final Verdict
In the realm of women's shaving, the Billie Razor has made a substantial impact. Its thoughtful design, skin-friendly features, and commitment to sustainability have made it a top choice for many. While individual preferences vary, the overall consensus is that the Billie Razor delivers on its promise of a comfortable, close shave without the usual hassles of shaving.
If you're seeking a razor that goes beyond functionality to embrace inclusivity, sustainability, and a commitment to healthier skin, the Billie Razor is certainly worth considering. It's a product that offers not just a tool for grooming but an experience that aligns with the evolving expectations of today's consumers.