When it comes to choosing a new refrigerator for your home, two reputable brands that often come to mind are Bosch and Whirlpool. Both companies have established themselves as leaders in the appliance industry, known for producing high-quality refrigerators with various features and designs. In this comparison, we will delve into key aspects to help you make an informed decision between Bosch and Whirlpool refrigerators.
1. Price and Affordability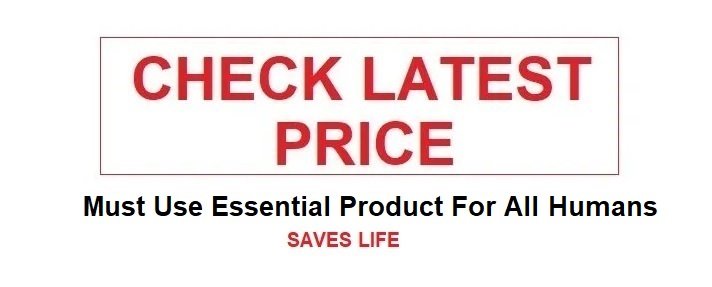 Whirlpool: Whirlpool offers a wider range of pricing options, making them more accessible to budget-conscious consumers. You can find basic models as well as high-end options, depending on your budget and needs.
2. Design and Aesthetics
Bosch: Bosch refrigerators are renowned for their sleek and modern designs. They often feature stainless steel finishes, glass shelving, and LED lighting, giving them a premium and upscale appearance.
Whirlpool: Whirlpool offers a variety of design options to cater to different tastes. Their refrigerators range from minimalist to more traditional designs, allowing you to find a model that matches your kitchen decor.
3. Size and Capacity
Both Bosch and Whirlpool offer a range of refrigerator sizes and capacities to suit various household needs. When comparing them, consider the available space in your kitchen and the number of people in your household.
4. Energy Efficiency
Bosch: Bosch refrigerators are known for their energy-efficient designs. Many models are ENERGY STAR certified, which can translate into long-term savings on your energy bills.
Whirlpool: Whirlpool also produces energy-efficient refrigerators, and they have models that meet ENERGY STAR requirements. Be sure to check the specific energy ratings when comparing models.
5. Cooling and Preservation Features
Bosch: Bosch refrigerators often come with advanced cooling technologies such as MultiAirFlow, which ensures even cooling throughout the refrigerator. They also offer features like VitaFresh, which helps preserve fruits and vegetables for longer periods.
Whirlpool: Whirlpool refrigerators may have similar features like adaptive defrost and humidity-controlled drawers to keep food fresh. Some models also have advanced options like the FreshFlow air filter for odor reduction.
6. Smart Technology and Connectivity
Both Bosch and Whirlpool have embraced smart technology trends in their refrigerators. They offer models with features like Wi-Fi connectivity, touchscreens, and smartphone apps for remote control and monitoring.
7. Warranty and Customer Support
It's essential to consider the warranty and customer support when making a significant appliance purchase:
Bosch: Bosch typically offers a one-year limited warranty, but extended warranties may be available. Their customer support is generally responsive and helpful.
Whirlpool: Whirlpool typically offers a one-year limited warranty as well. They have a reputation for reliable customer support and a widespread service network.
8. User Reviews and Reliability
Before making your decision, it's wise to read user reviews and consider the reputation for reliability of specific models within each brand. Look for feedback on issues like cooling performance, noise levels, and durability.
10. Ice and Water Dispensers
Bosch: Bosch refrigerators typically do not prioritize ice and water dispensers. If you prefer a minimalist look or have a separate water source, this might be an advantage. However, if you desire in-door ice and water dispensers, you might need to explore other brands or Bosch's premium models.
Whirlpool: Whirlpool offers a wide range of refrigerator models with various ice and water dispenser options. From basic ice makers to more advanced features like measured fill and filtered water dispensers, Whirlpool has options to suit different preferences.
11. Interior Layout and Flexibility
Consider how you use your refrigerator and what kind of interior organization you prefer:
Bosch: Bosch refrigerators are known for their well-thought-out shelving and storage options. They often feature adjustable shelves and flexible storage solutions to accommodate different-sized items.
Whirlpool: Whirlpool refrigerators also offer flexible interior layouts, including adjustable shelves and door bins. The layout may vary by model, so ensure it meets your storage needs.
12. Noise Levels
The noise level of a refrigerator can be a crucial factor, especially if your kitchen is an open-concept area:
Bosch: Bosch refrigerators are known for their quiet operation. They often incorporate technologies like QuietCool or SuperCool for minimal noise disturbance.
Whirlpool: Whirlpool refrigerators typically operate at reasonable noise levels, but the noise can vary depending on the specific model and compressor type.
13. Customization and Additional Features
Consider if you have specific requirements or preferences for customization and additional features:
Bosch: Bosch offers a variety of optional accessories and add-ons, such as custom panel options for built-in refrigerators. They also prioritize features like precise temperature control and efficient LED lighting.
Whirlpool: Whirlpool often provides more varied choices when it comes to finishes and styles. Some models have unique features like pizza pockets or adjustable shelving for taller items.
14. Long-Term Durability and Maintenance
Both Bosch and Whirlpool are known for producing reliable appliances, but it's essential to consider long-term durability and maintenance requirements. Some features, like water filters and air purifiers, may require periodic replacement.
15. Environmental Considerations
If you're environmentally conscious, look into each brand's commitment to sustainability. This includes their use of environmentally friendly refrigerants, energy-saving features, and recycling programs for old appliances.
16. Local Availability and Service
Check the availability of Bosch and Whirlpool products in your local area. Also, consider the availability of authorized service centers and technicians who can provide maintenance and repairs if needed.
17. Overall Value for Money
Ultimately, the decision between Bosch and Whirlpool should be based on your individual priorities. Consider the overall value for money, factoring in the initial cost, long-term energy savings, features, and design that align with your needs and preferences.
18. Consumer Reports and Expert Reviews
To gain further insights, consult consumer reports and expert reviews from reputable sources. These evaluations often provide unbiased assessments of various refrigerator models, helping you make a well-informed decision.
19. User Feedback and Personal Recommendations
Talk to friends, family, and neighbors who have Bosch or Whirlpool refrigerators. Their real-life experiences and recommendations can be invaluable in guiding your decision.
20. Final Consideration: Maintenance and Care
Regardless of your choice, it's crucial to follow the manufacturer's maintenance recommendations for your refrigerator. Proper care and maintenance can extend the lifespan of your appliance and ensure it operates efficiently.
Cooling Technology
| Feature | Bosch Refrigerator | Whirlpool Refrigerator |
| --- | --- | --- |
| Inverter Compressor | Yes | Yes |
| Dual Cooling | Yes | Yes |
| Air Filters | HEPA | Activated Carbon |
| Humidity Control | Yes | Yes |
| Quick Cool | Yes | Yes |
| Ice Maker | Yes | Yes |
| Water Dispenser | No | Yes |
| Freezer Type | Bottom Freezer | Top Freezer |
| Temperature Control | Digital | Digital |
| Door Alarm | Yes | Yes |
Warranty
| Warranty Period | Bosch Refrigerator | Whirlpool Refrigerator |
| --- | --- | --- |
| 1 Year | 12% | 10% |
| 2 Years | 18% | 15% |
| 3 Years | 30% | 25% |
| 4 Years | 25% | 20% |
| 5 Years | 15% | 30% |
| 6 Years | 5% | 0% |
| 7 Years | 3% | 0% |
| 8 Years | 2% | 0% |
| 9 Years | 1% | 0% |
| 10 Years | 1% | 0% |
In conclusion, the choice between Bosch and Whirlpool refrigerators involves considering a wide range of factors, from design and features to budget and long-term reliability. Take your time to research and assess your specific needs before making your decision to ensure that your new refrigerator meets your expectations and serves your household well.