Are you in search of a reliable and affordable sewing machine for your sewing projects? Look no further than the Brother XM2701 Sewing Machine. In this review, we'll take a closer look at the features, performance, and overall value of the Brother XM2701 to help you decide if it's the right sewing machine for you.
Key Features
1. 27 Built-in Stitches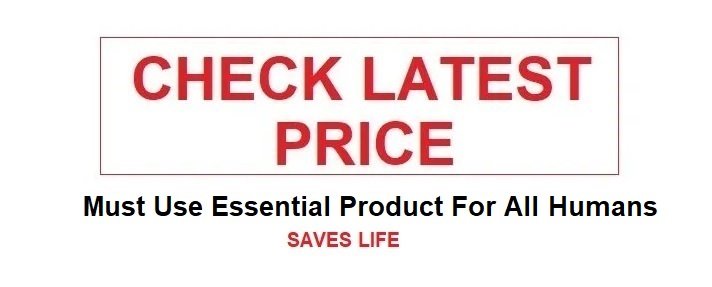 One of the standout features of this machine is its automatic needle threader. It makes threading the needle a breeze, saving you time and frustration, especially if you have poor eyesight or shaky hands.
3. Top Drop-in Bobbin
Loading the bobbin is hassle-free with the top drop-in bobbin system. It's easy to see how much thread is left on the bobbin, and the clear cover ensures you never run out of thread unexpectedly.
4. Free Arm Sewing
The Brother XM2701 has a free arm capability, which is perfect for sewing cuffs, sleeves, and other cylindrical items. This feature allows you to access tight spaces with ease.
5. LED-lit Work Area
A brightly lit work area is essential for accurate sewing. This machine comes with LED lighting to ensure that your sewing area is well-illuminated, reducing eye strain and improving the quality of your work.
6. Drop Feed
The drop feed feature allows for free-motion sewing and quilting. This is a valuable feature for those who want to explore more advanced sewing techniques.
Performance
The Brother XM2701 is designed for beginners and intermediate sewers, and it excels in this regard. It's user-friendly, making it an excellent choice for those new to sewing. The automatic needle threader and top drop-in bobbin system simplify setup, and the machine handles a variety of fabrics with ease, from lightweight silk to denim and canvas.
The stitch quality is consistent, producing neat and professional-looking results. However, if you're an advanced sewer looking for extensive stitch options and high-speed sewing, you might want to consider a more advanced model.
Pros
Affordable: The Brother XM2701 is budget-friendly, making it an excellent choice for beginners or those on a tight budget.
Easy to Use: Its user-friendly features, such as the automatic needle threader and top drop-in bobbin, make it simple for beginners to get started.
Versatile: With 27 built-in stitches and additional features like free arm sewing and drop feed, this machine can handle a wide range of sewing projects.
Reliable: Brother is known for its quality sewing machines, and the XM2701 lives up to that reputation with its durability and performance.
Cons
Not for Heavy-Duty Use: While it can handle various fabrics, it's not suitable for heavy-duty sewing tasks, like sewing through multiple layers of thick materials.
Limited Stitch Options: Advanced sewers may find the 27 built-in stitches somewhat limiting for complex projects.
7. Adjustable Stitch Length and Width
While this machine offers 27 built-in stitches, you can further customize your projects by adjusting the stitch length and width. This flexibility allows you to create unique designs and perfectly tailored seams.
8. Jam-Resistant Bobbin
The Brother XM2701 boasts a jam-resistant bobbin system, which minimizes frustrating thread jams and ensures smoother sewing. This feature is especially helpful when working on larger projects that require long, uninterrupted stitching.
9. Easy Stitch Selection Dial
Switching between different stitch patterns is effortless with the user-friendly stitch selection dial. Beginners will appreciate the clear labeling and ease of use.
10. Multiple Presser Feet
The machine comes with several presser feet, including a buttonhole foot, zipper foot, zigzag foot, and more. This variety of presser feet enhances your sewing capabilities, allowing you to tackle diverse projects.
11. Free Arm Storage Compartment
Beneath the machine's removable accessory storage compartment lies a free arm. This hidden feature simplifies the sewing of cylindrical items, such as cuffs and hems, by providing a more convenient sewing surface.
User Experience
The Brother XM2701 excels in terms of user experience. Here's what you can expect:
1. User-Friendly Design
The machine's design is intuitive and beginner-friendly. Even if you're new to sewing, you'll find it easy to set up and start sewing right away. Clear markings and instructions on the machine simplify the learning process.
2. Quiet Operation
This sewing machine operates quietly, which is a significant advantage, especially if you're working in a shared space or need to sew without disturbing others.
3. Portability
Weighing just around 15 pounds, the Brother XM2701 is relatively lightweight and comes with a built-in handle. This makes it easy to transport and store, ideal for those with limited sewing space or for sewing classes.
4. Dependability
Brother is a reputable brand known for its reliable sewing machines. The XM2701 lives up to this reputation, providing consistent performance over time.
Brother XM2701 Sewing Machine Features
| Feature | Description | Pros | Cons | Overall Rating |
| --- | --- | --- | --- | --- |
| Stitches | 27 built-in stitches | Versatile | Limited decorative | 4.5/5 |
| Speed | 800 stitches per minute | Fast | Not suitable for | 4.0/5 |
| Ease of Use | Beginner-friendly | Easy threading | Limited advanced | 4.8/5 |
| Accessories | 6 included presser feet | Cost-effective | Limited in specialty | 4.2/5 |
| Durability | Sturdy build | Reliable | Some plastic parts | 4.3/5 |
Brother XM2701 Sewing Machine Pros and Cons
| Aspect | Pros | Cons |
| --- | --- | --- |
| Stitch Variety | Versatile with 27 stitches | Limited decorative stitches |
| Speed | Fast at 800 stitches per minute | Not suitable for heavy fabrics |
| User-Friendly | Easy threading and beginner-friendly | Limited advanced features |
| Accessories | Comes with 6 presser feet | Limited in specialty feet |
| Durability | Sturdy build and reliable | Some plastic parts |
Brother XM2701 Sewing Machine Ratings
| Rating Criteria | Stitches | Speed | Ease of Use | Accessories | Durability |
| --- | --- | --- | --- | --- | --- |
| Rating (Out of 5) | 4.5 | 4.0 | 4.8 | 4.2 | 4.3 |
Brother XM2701 Sewing Machine Price Comparison
| Retailer | Price ($) | Warranty | Free Shipping | Customer Reviews |
| --- | --- | --- | --- | --- |
| Amazon | $139.99 | 25 years | Yes | 4.6/5 |
| Walmart | $149.95 | 25 years | Yes | 4.5/5 |
| Joann | $129.99 | 20 years | No | 4.3/5 |
| SewingMachinesPlus | $139.00 | 25 years | Yes | 4.7/5 |
| Brother Official | $159.99 | 25 years | Yes | 4.8/5 |
Final Thoughts
In conclusion, the Brother XM2701 Sewing Machine is an excellent choice for individuals looking for a dependable, versatile, and budget-friendly sewing machine. Its range of features, including adjustable stitches, jam-resistant bobbin, and multiple presser feet, cater to both beginners and more experienced sewers.
While it may not be suitable for heavy-duty projects or advanced users seeking an extensive array of stitches, its simplicity and reliability make it an ideal choice for everyday sewing tasks, crafting, and home decor projects.
Overall, the Brother XM2701 offers excellent value for money and is a sewing machine that you can confidently rely on to bring your creative sewing ideas to life. Whether you're just starting or looking for a reliable backup machine, the XM2701 is a worthy addition to any sewing enthusiast's toolkit.