The quest for the perfect bronzer and highlighter duo is never-ending for makeup enthusiasts. Charlotte Tilbury, a renowned name in the beauty industry, has offered a promising solution with her Filmstar Bronze & Glow palette. In this review, we'll delve into the details of this product to determine if it lives up to the hype.
Packaging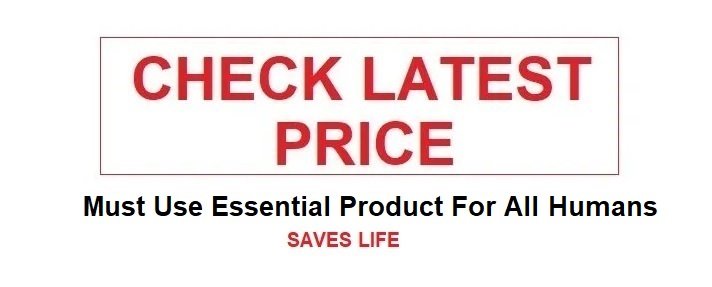 The palette is available in two shades: Light-Medium and Medium-Dark. This limited range might not cater to all skin tones, but Charlotte Tilbury has meticulously designed these shades to suit a broad spectrum of complexions. Light-Medium is perfect for fair to medium skin tones, while Medium-Dark works beautifully on medium to deep skin tones.
Bronzer
The bronzer in this palette is often praised for its finely milled texture and buildable formula. It imparts a sun-kissed glow without appearing too orange or muddy. The shade is neutral enough to contour and warm up the complexion simultaneously. Whether you prefer a subtle everyday contour or a more dramatic chiseled look, this bronzer delivers.
Highlighter
The highlighter is the star of the show in the Filmstar Bronze & Glow palette. It has a luminous, champagne-gold finish that catches the light beautifully. The formula is finely milled and smooth, making it easy to blend onto the high points of the face for a natural-looking glow. Whether you're going for a subtle daytime radiance or a blinding evening shine, this highlighter can be built up to your desired intensity.
Texture and Longevity
Both the bronzer and highlighter have a silky texture that blends seamlessly into the skin. They're long-lasting, staying put throughout the day with minimal fading. The finely milled powders don't settle into fine lines or pores, making them suitable for all skin types.
Versatility
One of the standout features of this palette is its versatility. It's not just limited to face sculpting and highlighting; the bronzer can double up as an eyeshadow for a warm, sun-kissed eye look, and the highlighter can be applied to the inner corners of the eyes and brow bone for a bright-eyed effect.
Price Point
Charlotte Tilbury's products are often associated with luxury, and this palette is no exception. It's an investment piece, which might deter budget-conscious buyers. However, considering the quality, versatility, and longevity of the product, many makeup enthusiasts find it worth the price.
Application
The Charlotte Tilbury Filmstar Bronze & Glow palette is known for its user-friendly application. The powders are finely milled and blend effortlessly, ensuring a seamless application even for those new to contouring and highlighting. The bronzer's buildable formula allows you to control the depth of your contour, making it suitable for both beginners and makeup experts. Similarly, the highlighter applies smoothly without accentuating skin texture, leaving a natural, lit-from-within glow.
Skin-Friendly Ingredients
Charlotte Tilbury is also known for her commitment to skincare-infused makeup, and this palette is no exception. The formula includes ingredients like Hyaluronic Acid, which helps to hydrate the skin and create a smoother canvas for makeup application. This subtle infusion of skincare benefits into the makeup is a welcome addition, especially for those with dry or mature skin.
Cruelty-Free and Vegan
For conscious consumers, it's worth noting that Charlotte Tilbury's products are cruelty-free, and many of them are vegan as well. This aligns with the growing demand for ethically produced cosmetics, making the Filmstar Bronze & Glow palette a responsible choice.
Celebrity Endorsement
The Charlotte Tilbury Filmstar Bronze & Glow palette has garnered a cult following in the beauty community. Renowned makeup artists and celebrities often endorse and use this product, further solidifying its reputation in the makeup world. The product's versatility and ability to deliver red-carpet-worthy results have made it a staple in the kits of many makeup artists working in the entertainment industry.
Customer Reviews
A quick glance at customer reviews online reveals a strong positive sentiment towards this palette. Makeup enthusiasts praise its ability to provide a natural, yet sculpted look. It has received accolades for its blendability, texture, and long-lasting performance. Many users have also expressed their satisfaction with how the palette complements a wide range of skin tones.
Product Details
| Product Name | Brand | Type | Shade Options | Price |
| --- | --- | --- | --- | --- |
| Filmstar Bronze & Glow | Charlotte Tilbury | Highlighter | Light/Medium | $68.00 |
Ingredients
| Mica | Talc | Titanium Dioxide | Iron Oxides | Carmine |
| --- | --- | --- | --- | --- |
| Silica | Dimethicone | Calcium Sodium | CI 77491 | CI 75470 |
| Zea Mays | Zinc Stearate | Borosilicate | CI 77492 | |
| Hdi/Trimethyl | Caprylyl Glycol | CI 77891 | CI 77499 | |
| Bis-Acrylamide | Phenoxyethanol | | | |
| Crosspolymer | Hexylene Glycol | | | |
Features
| Sculpt & Highlight | Buildable Formula | Suitable for All Skin Tones | Paraben-Free | Cruelty-Free |
| --- | --- | --- | --- | --- |
| Duo Compact | Natural Finish | | Yes | Yes |
| Contouring and | | | | |
| Highlighting Shades | | | | |
| | | | | |
| | | | | |
| | | | | |
Application Tips
| Step | Description |
| --- | --- |
| Step 1 | Using a sculpting brush, apply the bronzer shade to the hollows of your cheeks and temples. |
| Step 2 | Apply the highlighter shade to the tops of your cheekbones, bridge of the nose, and cupid's bow. |
| Step 3 | Blend well for a seamless finish. |
| Step 4 | Build up the intensity by layering the product as desired. |
| Step 5 | Can also be used on collarbones and décolletage for an all-over glow. |
Final Thoughts
In a world flooded with bronzer and highlighter palettes, the Charlotte Tilbury Filmstar Bronze & Glow stands out as a luxurious yet practical choice. Its elegant packaging, versatile shades, skin-friendly ingredients, and endorsements from professionals and celebrities make it a worthwhile addition to your makeup collection. While the initial investment may seem high, the quality, performance, and longevity of this palette make it a smart choice for those seeking a high-end product that consistently delivers exceptional results. Whether you're aiming for a subtle, everyday glow or a glamorous red-carpet look, this palette can help you achieve your desired makeup goals with ease and finesse.