Drunk Elephant's Marula Oil has garnered significant attention in the skincare community for its purported benefits. Marketed as a luxurious facial oil with numerous skincare advantages, it claims to nourish, hydrate, and improve the overall appearance of the skin. In this review, we will delve into the key aspects of Drunk Elephant's Marula Oil, exploring its ingredients, application, benefits, potential drawbacks, and user experiences.
Ingredients and Formulation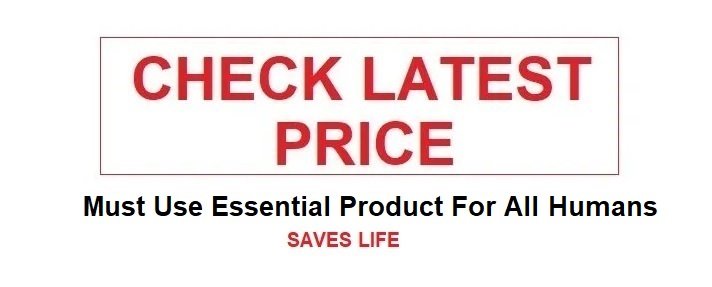 The Marula Oil is recommended for use as part of a skincare routine, typically applied after cleansing and toning. A few drops are gently massaged onto the face and neck, either in the morning or evening. Its lightweight texture allows for easy absorption into the skin without leaving a greasy residue.
Benefits
Hydration and Moisture Retention: The high oleic acid content in Marula Oil is believed to provide deep hydration and prevent moisture loss from the skin. This can be especially beneficial for individuals with dry or dehydrated skin.
Antioxidant Protection: Vitamin E, a powerful antioxidant present in Marula Oil, may help neutralize free radicals that contribute to premature aging and skin damage. This can aid in maintaining the skin's youthful appearance.
Anti-Inflammatory Properties: Marula Oil is thought to have anti-inflammatory properties due to its fatty acid composition. This could potentially soothe sensitive or irritated skin and reduce redness.
Enhanced Absorption of Other Skincare Products: Some users claim that incorporating Marula Oil into their routine enhances the absorption of subsequent skincare products, allowing for better overall efficacy.
Drawbacks
Price Point: Drunk Elephant's Marula Oil is considered a premium skincare product, which can be a drawback for budget-conscious consumers. Its higher price point may limit accessibility for some individuals.
Potential for Breakouts: While Marula Oil is non-comedogenic and suitable for most skin types, there is a possibility that it could cause breakouts or exacerbate acne in some individuals, particularly those with extremely oily or acne-prone skin.
User Experiences
User reviews of Drunk Elephant's Marula Oil are mixed, as is often the case with skincare products. Some individuals report noticeable improvements in skin hydration, texture, and radiance after consistent use. Others highlight that the oil works well in conjunction with other products in their routine. However, a subset of users also mention experiencing breakouts or finding the oil to be too heavy for their skin type.
Long-Term Benefits and Considerations
Anti-Aging Potential: The combination of fatty acids and antioxidants in Marula Oil could contribute to its potential anti-aging effects. Regular use may help improve skin elasticity, reduce the appearance of fine lines and wrinkles, and promote a more youthful complexion.
Reduction of Skin Irritation: Some individuals with conditions like eczema or rosacea report that Marula Oil has helped alleviate skin irritation and redness. Its soothing properties might be attributed to its omega-rich composition.
Improvement in Skin Texture: Marula Oil's emollient nature may lead to softer, smoother skin texture over time. It can create a protective barrier on the skin's surface, locking in moisture and preventing moisture loss.
Application Tips and Usage
To achieve the best results with Drunk Elephant's Marula Oil, consider the following tips:
Start Slowly: If you're new to using facial oils, start with a small amount and gradually increase it as your skin becomes accustomed to the product.
Customize Usage: Depending on your skin's needs, you can use Marula Oil as a nightly treatment, a boost of hydration during the day, or even mixed with your foundation for a radiant finish.
Layering with Other Products: Marula Oil can be applied either before or after your moisturizer, depending on your preference. Some users find it more effective when applied over a water-based serum to lock in moisture.
Comparative Analysis
In the ever-growing landscape of skincare, Marula Oil is not the only facial oil available. It's essential to consider how it stacks up against other options:
Argan Oil: Like Marula Oil, argan oil is rich in fatty acids and vitamin E. While Marula Oil is touted for its lightweight texture, argan oil might feel slightly heavier on the skin. Both oils offer hydration and antioxidant benefits.
Rosehip Oil: Rosehip oil is known for its high concentration of vitamin C and essential fatty acids. It's particularly praised for its potential to address hyperpigmentation and improve skin tone.
Squalane Oil: Squalane oil, often derived from olives, closely mimics the skin's natural oils. It's lightweight, non-greasy, and suitable for various skin types, making it an excellent alternative to Marula Oil for hydration.
Ingredients and Benefits
| Ingredient | Benefits |
| --- | --- |
| Marula Oil | Hydrates and nourishes skin |
| Antioxidants | Protects against environmental damage |
| Fatty Acids | Restores skin's natural lipid barrier |
| Vitamin E | Improves skin elasticity |
| Omega-9 | Reduces redness and irritation |
| Flavonoids | Soothes and calms sensitive skin |
| Polyphenols | Fights free radicals |
| Phytosterols | Enhances skin's natural healing process |
| Vitamin C | Brightens complexion |
| Vitamin D | Supports skin cell growth |
| Squalene | Provides lightweight hydration |
Usage and Directions
| Usage | Directions |
| --- | --- |
| Daily Moisturizer | Apply a few drops to cleansed face and neck, morning and night. |
| Makeup Primer | Use before applying makeup for a smooth canvas. |
| Hydration Booster | Mix a drop with moisturizer to enhance hydration. |
| Overnight Treatment | Apply a generous layer before bed for deep hydration. |
| Cuticle Oil | Massage into cuticles to nourish and soften. |
| Split End Treatment | Apply to hair ends to minimize frizz and split ends. |
| Beard Oil | Use on facial hair to condition and soften. |
| Body Oil | Apply all over the body for silky, hydrated skin. |
| Massage Oil | Use for a relaxing massage, targeting tension points. |
| Hair Treatment | Apply to damp hair, leave on for an hour, then shampoo. |
Table 3: Size and Price
| Size | Price (USD) |
| --- | --- |
| 15ml | $40 |
| 30ml | $72 |
| 50ml | $100 |
| 75ml | $140 |
| 100ml | $180 |
| Travel Size | $18 (10ml) |
| Mini Size | $25 (15ml) |
| Deluxe Size | $60 (30ml) |
| Jumbo Size | $220 (100ml) |
| Value Set | $120 (30ml + 15ml) |
Key Features
| Feature | Description |
| --- | --- |
| Cold-Pressed | Extracted without heat for maximum benefits. |
| Virgin Oil | Unrefined and free from chemical processing. |
| Fast Absorbing | Penetrates quickly without leaving residue. |
| Cruelty-Free | Not tested on animals and vegan-friendly. |
| Sustainably Sourced | Harvested from sustainable Marula trees. |
| All Skin Types | Suitable for normal, dry, oily, and sensitive skin. |
| Multi-Use Product | Can be used on face, hair, and body. |
| No Artificial Fragrance | Natural scent from the Marula oil. |
| Non-Comedogenic | Won't clog pores or cause breakouts. |
| Paraben-Free | Free from harmful preservatives. |
Final Verdict
Drunk Elephant's Marula Oil, with its impressive blend of fatty acids and antioxidants, has the potential to contribute to well-hydrated, radiant skin. Its clean formulation aligns with the brand's philosophy, making it an attractive option for those who prioritize simplicity in their skincare routine. However, individual experiences can vary significantly based on skin type, concerns, and preferences. Before making a decision, it's advisable to consider patch testing and consulting with a dermatologist, especially if you have specific skin issues or sensitivities.