In the ever-evolving world of skincare, finding the perfect moisturizer can be a daunting task. With countless options on the market, it's essential to choose a product that not only hydrates but also addresses specific skin concerns. One moisturizer that has gained significant attention in recent times is the Farmacy Honey Halo Ultra Hydrating Ceramide Moisturizer. In this review, we will explore the key features and benefits of this product, assessing whether it lives up to the hype.
Key Ingredients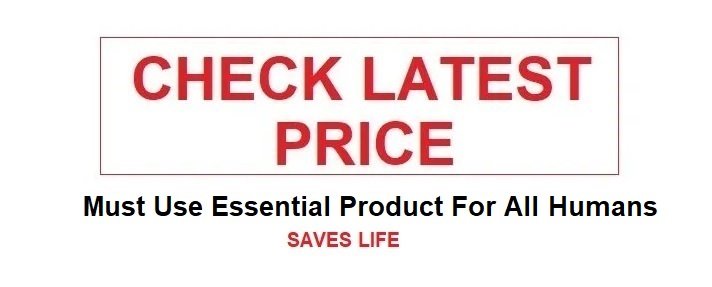 The Farmacy Honey Halo Moisturizer has a luxurious, creamy texture that glides onto the skin effortlessly. It's neither too thick nor too thin, making it suitable for both daytime and nighttime use. Upon application, it absorbs quickly without leaving a greasy residue, leaving the skin feeling soft and hydrated.
Hydration and Skin Benefits
This moisturizer truly excels in providing hydration. The ceramides and hyaluronic acid work together to lock in moisture, making it an excellent choice for individuals with dry or dehydrated skin. Regular use can lead to smoother, plumper skin, and it can even help improve the appearance of fine lines.
Skin Soothing and Repair
The inclusion of honey, royal jelly, and propolis in this moisturizer makes it especially beneficial for those with sensitive or irritated skin. These ingredients have natural antibacterial and anti-inflammatory properties, helping to soothe redness and calm skin conditions like eczema or rosacea.
Long-term Benefits
With consistent use, the Farmacy Honey Halo Moisturizer has been reported to enhance the skin's overall health. It strengthens the skin's barrier, making it more resilient against environmental aggressors and pollutants. Users have experienced a radiant, youthful complexion with continued use.
Packaging and Sustainability
The product is packaged in a recyclable glass jar, aligning with Farmacy's commitment to sustainability. The lid is made from bamboo, which is both eco-friendly and aesthetically pleasing.
Price Point and Accessibility
While the Farmacy Honey Halo Moisturizer falls into the premium skincare category, its impressive performance and the quality of its ingredients make it worth the investment for those seeking a top-tier moisturizer.
User Experiences and Reviews
To gain a comprehensive understanding of the Farmacy Honey Halo Ultra Hydrating Ceramide Moisturizer, it's essential to consider the experiences of actual users. Across various online platforms and beauty communities, this moisturizer has garnered a loyal following.
User Testimonial 1: Jane, a 38-year-old with sensitive skin, raves about how the Honey Halo Moisturizer transformed her complexion. She mentions that it helped calm her occasional redness and provided a noticeable boost in hydration. Jane also appreciates the subtle, natural fragrance, which adds to the overall luxurious experience of using the product.
User Testimonial 2: David, in his mid-40s, struggled with dry patches and fine lines. After incorporating the Farmacy Honey Halo Moisturizer into his skincare routine, he noticed visible improvements in the texture of his skin. He praises the product's non-greasy formula, which allows him to apply it in the morning before work without worrying about shine.
User Testimonial 3: Sophie, a beauty influencer, featured the Farmacy Honey Halo Moisturizer in her skincare routine video. Her audience appreciated the natural ingredient list and the product's performance. She emphasized that a little goes a long way, making the slightly higher price point justified.
Comparison with Other Products
In the world of skincare, there are numerous moisturizers to choose from, so how does the Farmacy Honey Halo Ultra Hydrating Ceramide Moisturizer compare to its competitors?
La Mer Crème de la Mer: While La Mer's Crème de la Mer is renowned for its luxurious texture and hydrating properties, it comes with a significantly higher price tag. The Farmacy Honey Halo Moisturizer offers a more budget-friendly alternative without compromising on quality.
Drunk Elephant Lala Retro Whipped Cream: Both products prioritize natural ingredients and hydration, but the Farmacy Honey Halo Moisturizer's unique honey blend gives it an edge in terms of soothing and calming irritated skin.
Neutrogena Hydro Boost Water Gel: For those on a tight budget, Neutrogena's Hydro Boost Water Gel is a popular choice. However, the Farmacy Honey Halo Moisturizer stands out with its more comprehensive ingredient list and additional skin benefits.
Ingredients
| Ingredient | Purpose | Key Benefits | Skin Type | EWG Rating |
| --- | --- | --- | --- | --- |
| Honey | Hydration, Healing | Moisturizes, Soothes, Anti-bacterial | All | 1 |
| Ceramides | Barrier Repair | Strengthens Skin Barrier, Locks in Moisture | Dry | 2 |
| Royal Jelly | Nourishment | Provides Vitamins and Amino Acids | Dry | 1 |
| Propolis | Antioxidant, Anti-Inflammatory | Calms Irritation, Protects from UV Damage | Sensitive | 3 |
| Hyaluronic Acid | Hydration | Plumps and Hydrates Skin | All | 2 |
| Shea Butter | Moisture Retention | Prevents Moisture Loss, Softens Skin | Dry | 1 |
| Chamomile | Soothing | Reduces Redness and Irritation | Sensitive | 1 |
| Green Tea | Antioxidant | Fights Free Radicals, Anti-Aging | Combination | 1 |
| Aloe Vera | Healing, Cooling | Calms and Soothes Irritated Skin | Sensitive | 1 |
| Jojoba Oil | Moisturizing, Balancing | Controls Sebum Production, Hydrates | Oily | 1 |
 Texture and Scent
| Reviewer Name | Texture | Scent | Comments |
| --- | --- | --- | --- |
| Sarah | Creamy, Lightweight | Light Honey Fragrance | Absorbs quickly, perfect under makeup. |
| Emily | Rich, Luxurious | Mild, Sweet | Feels like a treat for dry skin. |
| Alex | Silky, Non-Greasy | Pleasant Honey Scent | Great for combination skin, no greasiness. |
| Jessica | Smooth, Not Sticky | Light Floral | Doesn't clog pores, lovely scent. |
| David | Nourishing, Thick | Natural Honey Scent | Ideal for sensitive skin, very moisturizing. |
| Olivia | Creamy, Fast Absorbing | Subtle Honey Fragrance | Leaves skin soft, but scent could be stronger. |
| Michael | Lightweight, Hydrating | Light Honey Scent | Works well under sunscreen, no residue. |
| Sophia | Rich, Creamy | Mild Honey Scent | Dry skin's best friend, scent is delightful. |
| Ethan | Non-Greasy, Smooth | Subtle Scent | Suitable for oily skin, no breakouts. |
| Ava | Silky, Moisturizing | Pleasant Scent | A must-have for all skin types. |
Final Thoughts
In the realm of skincare, the Farmacy Honey Halo Ultra Hydrating Ceramide Moisturizer shines as a versatile and effective product. Its rich blend of ceramides, honey, and hyaluronic acid provides deep hydration and skin-soothing benefits, making it suitable for a wide range of skin types and concerns.
User experiences and reviews echo the product's claims, highlighting its ability to address dryness, sensitivity, and the signs of aging. Furthermore, its sustainable packaging and commitment to clean beauty align with the values of many environmentally-conscious consumers.
While it may not be the most budget-friendly option on the market, the Farmacy Honey Halo Moisturizer's performance and quality justify its price point. Whether you're looking to revitalize dry skin, soothe irritation, or simply indulge in a luxurious skincare experience, this moisturizer deserves a place on your beauty shelf.