Advanced sewing machines have evolved significantly over the years, incorporating cutting-edge technology and innovative features to enhance the sewing experience for both beginners and experienced seamstresses. These machines offer a wide range of functionalities that make sewing more efficient, precise, and enjoyable. In this article, we will explore the key features of advanced sewing machines.
1. Computerized Controls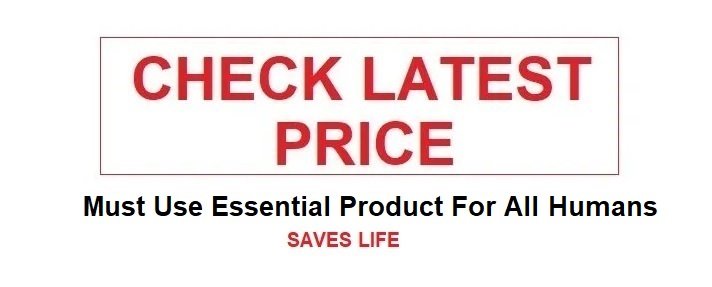 One of the standout features of advanced sewing machines is their extensive stitch options. These machines offer a wide array of built-in stitches, including basic, decorative, and utility stitches. Users can easily switch between different stitch patterns to suit their specific sewing project, from quilting to garment construction.
3. Automatic Needle Threader
Gone are the days of struggling to thread the needle manually. Advanced sewing machines come with automatic needle threaders, which significantly simplify the threading process. This feature is especially helpful for individuals with vision impairments or those who find threading a needle to be a challenging task.
4. Speed Control
Advanced sewing machines allow users to control the sewing speed, making it easier to work on intricate details or handle thicker fabrics. This feature ensures greater precision and control over the sewing process, whether you're stitching at a slow, steady pace or sewing quickly for larger projects.
5. Adjustable Presser Foot
The presser foot is a critical component of a sewing machine, and advanced models typically offer adjustable presser feet. This allows you to change the pressure applied to the fabric, accommodating different fabric thicknesses and ensuring even stitches on a variety of materials.
6. Built-In Thread Cutter
Advanced sewing machines often include a built-in thread cutter, which eliminates the need for scissors or snips while sewing. This convenient feature not only saves time but also enhances the overall sewing experience.
7. Extension Table
Many advanced sewing machines come with an extension table, providing additional workspace for larger projects like quilting and upholstery. This extra surface area helps maintain fabric stability and allows for smoother and more precise stitching.
8. Automatic Thread Tension
Maintaining the correct thread tension is essential for achieving professional-looking stitches. Advanced sewing machines often have automatic thread tension settings, ensuring that your stitches remain consistent and balanced throughout your sewing project.
9. Programmable Needle Positions
Some advanced sewing machines offer programmable needle positions, allowing you to set the needle to stop in an up or down position. This is particularly useful for pivoting, quilting, and precise topstitching.
10. Monogramming and Embroidery Capabilities
For those interested in decorative stitching and embroidery, advanced sewing machines may include monogramming and embroidery functions. These machines often come with built-in embroidery designs and the ability to upload custom designs for personalized projects.
11. Thread Sensors
Thread sensors are a valuable feature that alerts you when the thread is running low or when there is a thread jam, preventing potential sewing mishaps and saving time.
12. User-Friendly Interface
Advanced sewing machines typically feature user-friendly interfaces with intuitive icons and buttons. This makes it easier for beginners to get started while providing advanced users with the flexibility to fine-tune their settings.
13. Automatic Thread Cutter
Advanced sewing machines often come equipped with an automatic thread cutter that trims both the upper and lower threads at the end of a seam. This feature eliminates the need to manually cut threads, making your sewing process more efficient.
14. Feed Dog Adjustment
Feed dogs are the small metal teeth beneath the presser foot that help move the fabric forward as you sew. Advanced sewing machines allow you to adjust the feed dog's position or lower them entirely. This feature is particularly useful for free-motion quilting, darning, or sewing buttons.
15. Stitch Memory
Some advanced sewing machines have a stitch memory function that allows you to save and recall your favorite stitch combinations. This is handy for complex decorative patterns or when you want to replicate a specific stitch design.
16. Needle Up/Down Position
The ability to set the needle to stop in either the up or down position is a valuable feature for intricate sewing tasks. It allows you to pivot fabric without losing your place in the stitching, which is especially helpful for quilting and appliqué work.
17. Dual-Feed System
Many advanced sewing machines have a dual-feed system that evenly feeds the top and bottom layers of fabric, preventing layers from shifting during sewing. This is especially beneficial when working with challenging fabrics like velvet or leather.
18. Thread Embellishments
Advanced sewing machines may include features for thread embellishments, such as twin needle capabilities for parallel stitching or specialty feet for creating unique textures and designs.
19. Adjustable Light
A well-lit workspace is crucial for accurate sewing, and advanced machines often offer adjustable LED lights that illuminate the sewing area. This ensures that you can see your work clearly, even in dimly lit rooms.
20. Touchscreen Displays
Some advanced sewing machines come with large touchscreen displays that provide easy access to settings, tutorials, and embroidery designs. These displays make navigation and customization more user-friendly.
21. Wi-Fi Connectivity
In the age of connectivity, some advanced sewing machines can connect to the internet via Wi-Fi. This enables you to download new embroidery designs or software updates directly to your machine, keeping it up to date with the latest features.
22. Noise Reduction Technology
To make sewing quieter and more pleasant, some advanced machines incorporate noise reduction technology, reducing the noise generated by the motor and moving parts.
23. Customizable Stitch Creation
For those with a flair for design, advanced sewing machines often allow you to create your own custom stitches and save them for future use, enabling endless creative possibilities.
24. Automatic Presser Foot Lifter
Advanced machines can automatically lift the presser foot at the end of a seam, making it easier to remove your fabric and start a new seam without manually raising the presser foot.
25. Built-In Sewing Guides
Some advanced sewing machines feature built-in guides and tutorials, helping users of all skill levels master sewing techniques and get the most out of their machines.
Stitching Features
| Feature | Description | Benefits | Example Stitches | Adjustable Speed |
| --- | --- | --- | --- | --- |
| Programmable | Allows custom stitch patterns | Create unique designs | Embroidery, monogramming, quilting | Yes |
| Automatic Thread | Automatically threads the needle | Saves time and effort | Quick setup | Yes |
| Overlock Stitch | Reinforces edges for durability | Prevents fraying | Seam finishing, hemming | Yes |
| One-Step Buttonhole | Creates precise buttonholes | Professional finish | Clothing and accessories | Yes |
| Twin Needle | Uses two needles for parallel stitching | Decorative effects | Pin tucks, parallel seams | Yes |
 Fabric Handling
| Feature | Description | Benefits | Suitable Fabrics | Drop Feed |
| --- | --- | --- | --- | --- |
| Adjustable Presser Foot Pressure | Controls fabric feed | Prevents stretching, puckering | Lightweight to heavy fabrics | Yes |
| Extra-Large Workspace | Spacious sewing area | Accommodates large projects | Quilting, drapery, upholstery | Yes |
| Automatic Fabric Sensor | Adjusts settings for fabric thickness | Consistent stitching | Different fabric types | Yes |
| Needle Position | Controls needle position | Precision sewing | Appliqué, topstitching | Yes |
| Walking Foot | Feeds multiple layers evenly | Prevents fabric shifting | Thick or slippery fabrics | Yes |
Convenience Features
| Feature | Description | Benefits | Functions | Start/Stop Button |
| --- | --- | --- | --- | --- |
| LCD Display | Shows stitch selection and settings | Easy navigation | Stitch selection, settings | Yes |
| Needle Threader | Automatically threads the needle | Saves time and effort | Quick setup | Yes |
| Thread Cutter | Cuts the thread automatically | Speeds up sewing | Efficient finishing | Yes |
| Speed Control | Adjust sewing speed | Precision and control | Slow for intricate work | Yes |
| Needle Up/Down | Positions the needle up or down | Eases fabric handling | Pivot at corners, quilting | Yes |
Stitching Options
| Feature | Description | Benefits | Specialty Stitches | Stitch Length/Width Control |
| --- | --- | --- | --- | --- |
| Decorative Stitches | Adds ornamental patterns | Creative embellishments | Floral, geometric, pictorial | Yes |
| Monogramming | Embroiders letters and symbols | Personalization | Personalized gifts, labels | Yes |
| Quilting Stitches | Designed for quilting applications | Quilt making | Free-motion quilting, stippling | Yes |
| Stretch Stitches | Elasticity for knit fabrics | Sewing stretchy materials | Knits, spandex, activewear | Yes |
| Appliqué Stitches | Attaches fabric pieces to a base fabric | Decorative and functional | Fabric collage, patchwork | Yes |
Accessories and Extras
| Feature | Description | Benefits | Included Accessories | Extra Features |
| --- | --- | --- | --- | --- |
| Extension Table | Expands workspace for larger projects | Accommodates big projects | Quilting, drapery | Yes |
| Presser Feet Kit | Multiple feet for different techniques | Versatility | Buttonhole, zipper, walking foot | Yes |
| Bobbin System | Top-loading or front-loading | Easy bobbin management | Quick change, transparent cover | Yes |
| Free Arm | Removable accessory compartment | Hemming cuffs and sleeves | Small, cylindrical sewing | Yes |
| LED Lighting | Built-in bright LED lights | Illuminates work area | Reduced eye strain | Yes |
In summary, advanced sewing machines offer an impressive array of features that cater to the needs of both beginners and experienced sewers. These machines not only simplify the sewing process but also open up a world of creative possibilities, making them an invaluable tool for anyone passionate about sewing and crafting.