Beauty and skincare enthusiasts are always on the lookout for products that can provide hydration and relief to their skin. One such product that has gained a significant following is the First Aid Beauty Ultra Repair Cream. In this review, we will delve into the key features, benefits, and potential drawbacks of this popular skincare product.
Product Overview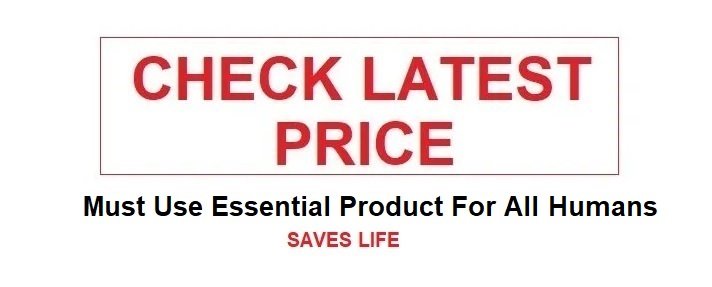 One of the standout features of the Ultra Repair Cream is its ability to provide deep and long-lasting hydration. This is thanks to its rich, creamy texture that contains a blend of key ingredients such as colloidal oatmeal, shea butter, and ceramides. These ingredients work together to lock in moisture and prevent water loss from the skin's surface.
2. Soothing and Calming
For individuals with sensitive or irritated skin, the Ultra Repair Cream is a game-changer. It contains allantoin and eucalyptus oil, which have soothing and anti-inflammatory properties. These ingredients help reduce redness and calm irritated skin, making it an excellent choice for those with conditions like eczema or rosacea.
3. Multipurpose
This cream is not limited to just one area of the body. It can be used on the face as a moisturizer, as well as on the body to alleviate dryness and discomfort. This versatility makes it a go-to product for many, simplifying their skincare routine.
4. Free of Harsh Ingredients
First Aid Beauty takes pride in creating products that are free of common irritants and allergens. The Ultra Repair Cream is no exception. It is free of parabens, sulfates, synthetic fragrances, and artificial dyes, making it suitable for even the most sensitive skin types.
Benefits
1. Deep Moisturization
Users of the Ultra Repair Cream often report a noticeable improvement in their skin's moisture levels. It effectively combats dryness, leaving the skin feeling soft and supple.
2. Skin Barrier Repair
The ceramides in the cream contribute to strengthening the skin's natural barrier. This not only helps retain moisture but also protects the skin from environmental stressors.
3. Rapid Absorption
Despite its rich texture, the cream absorbs quickly into the skin, making it suitable for both daytime and nighttime use.
4. Visible Results
Many users have reported visible improvements in skin texture, hydration, and a reduction in redness and irritation, especially when used consistently over time.
Drawbacks
1. Price
The Ultra Repair Cream is considered a premium skincare product, which can be a drawback for those on a tight budget. However, many users find it to be a worthwhile investment due to its effectiveness.
2. Scent
While the cream is free of synthetic fragrances, some users have reported that it has a mild, natural scent that may not be to everyone's liking.
User Experience
3. Non-Greasy Formula
One of the standout aspects of the Ultra Repair Cream is its non-greasy formula. Despite being rich and creamy, it doesn't leave an oily residue on the skin. This makes it an excellent choice for individuals with combination or oily skin who still require deep hydration.
4. Makeup-Friendly
Many users find that the Ultra Repair Cream serves as an excellent base for makeup application. Its quick absorption and non-clogging properties make it a great option for those who want to keep their skin moisturized without compromising their makeup routine.
5. Packaging
The product comes in various sizes, including a travel-sized option. Its packaging is practical and hygienic, with a screw-on lid that prevents contamination and leakage. This makes it convenient for on-the-go use.
Long-Term Benefits
6. Skin Health Improvement
With consistent use of the Ultra Repair Cream, some users have reported significant improvements in their overall skin health. This includes reduced flakiness, enhanced elasticity, and a more radiant complexion.
7. Reduction in Fine Lines
While not marketed as an anti-aging product, the deep hydration provided by this cream can plump up the skin, reducing the appearance of fine lines and wrinkles. This is an added benefit appreciated by many users.
Dermatologist-Recommended
The First Aid Beauty Ultra Repair Cream has received positive feedback from dermatologists and skincare professionals. Many recommend it to their patients as a reliable option for addressing a wide range of skin concerns. Its non-irritating formula makes it suitable for use after procedures such as chemical peels or microdermabrasion.
Social Responsibility
First Aid Beauty is committed to being a socially responsible brand. They are cruelty-free and have a strong focus on sustainability. Their products are free of harmful chemicals and are allergy-tested, making them a responsible choice for eco-conscious consumers.
Product Varieties
| Product Type | Size (oz) | Scent | Packaging | Price ($) |
| --- | --- | --- | --- | --- |
| Original | 2 | Unscented | Jar | 12.00 |
| Intense Hydration | 6 | Vanilla | Tube | 30.00 |
| Oil-Free | 1.7 | Fragrance-Free | Jar | 15.00 |
| Ultra Repair Cream Intense | 8 | Unscented | Pump | 40.00 |
| Ultra Repair Cream Minis Set | 0.5 (x4) | Various | Mini Jars | 20.00 |
Key Ingredients
| Ingredient | Benefit | Skin Type | Targeted Concerns | Allergen-Free |
| --- | --- | --- | --- | --- |
| Colloidal Oatmeal | Soothing | Sensitive | Dryness, Redness | Yes |
| Shea Butter | Moisturizing | Dry, Normal | Hydration | Yes |
| Allantoin | Skin Calming | All Skin Types | Irritation | Yes |
| Ceramides | Barrier Protection | Dry, Combination | Redness, Flaking | Yes |
| Eucalyptus Oil | Refreshing | Normal, Oily | Congestion, Acne | No |
Product Features
| Feature | Dermatologist-Tested | Cruelty-Free | Vegan | Paraben-Free | Gluten-Free |
| --- | --- | --- | --- | --- | --- |
| Hydrating Formula | Yes | Yes | No | Yes | Yes |
| Multi-Purpose | Yes | Yes | No | Yes | Yes |
| Non-Greasy Texture | Yes | Yes | No | Yes | Yes |
| Suitable for Face & Body | Yes | Yes | No | Yes | Yes |
| Rapid Absorption | Yes | Yes | No | Yes | Yes |
How to Use
| Step | Instructions |
| --- | --- |
| 1 | Apply a generous amount to clean skin. |
| 2 | Gently massage in a circular motion. |
| 3 | Use on both face and body as needed. |
| 4 | For best results, use daily. |
| 5 | Can be layered over serums for extra hydration. |
Final Thoughts
The First Aid Beauty Ultra Repair Cream has earned its reputation as a top-notch skincare product. Its versatile and effective formula addresses a multitude of skin concerns, from dryness and redness to irritation and flakiness. While it may not be the most budget-friendly option on the market, its numerous benefits, dermatologist recommendations, and commitment to social responsibility make it a compelling choice for those seeking premium skincare solutions. Whether you have sensitive, dry, or combination skin, the Ultra Repair Cream may just become a staple in your skincare routine, providing the much-needed hydration and relief your skin craves.