Glossier Balm Dotcom has gained significant attention in the beauty industry as a versatile skincare and cosmetic product. Known for its minimalist packaging and emphasis on natural beauty, Glossier has built a reputation for creating products that enhance one's features without masking them. One of their most iconic products is the Balm Dotcom, a multi-purpose balm designed to hydrate and beautify the skin. This review will delve into the various aspects of Glossier Balm Dotcom, discussing its formulation, benefits, application, and overall effectiveness.
Formulation and Ingredients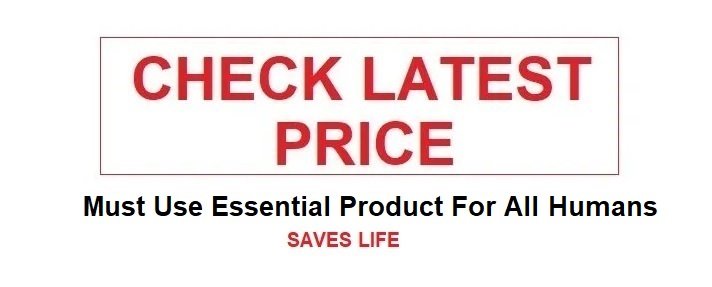 Glossier Balm Dotcom boasts a range of benefits that have contributed to its popularity:
Intense Hydration: The rich combination of ingredients ensures deep and lasting hydration, making it suitable for dry, chapped lips and skin.
Multi-purpose: While commonly used as a lip balm, Balm Dotcom is versatile and can be applied to areas prone to dryness such as cuticles, elbows, and even cheeks for a subtle highlight.
Subtle Tints: The product comes in a variety of shades, some with a sheer tint that adds a natural-looking flush to the lips and cheeks.
Long-lasting Formula: A small amount of the balm goes a long way, staying put for an extended period without requiring frequent reapplication.
Application and User Experience
Applying Glossier Balm Dotcom is a straightforward process, which aligns with the brand's commitment to simplicity. The balm is dispensed from a squeeze tube with a precision applicator, allowing for controlled and mess-free application. Users typically apply a small amount directly to the desired area and gently massage it in. The texture is non-greasy, allowing the product to absorb quickly into the skin.
The wide range of tinted options enables users to choose a shade that complements their natural skin tone or desired makeup look. The subtle tints create a no-makeup makeup effect, enhancing one's appearance while maintaining a fresh and effortless look.
Effectiveness and Overall Impression
Glossier Balm Dotcom has received positive feedback from users and beauty enthusiasts alike. Its ability to effectively moisturize and rejuvenate dry skin has contributed to its reputation as a skincare staple. The multi-purpose nature of the product aligns with the modern consumer's desire for versatile and minimalist beauty solutions. Additionally, the brand's commitment to clean and skin-friendly ingredients resonates with those seeking more natural beauty options.
Customer Feedback and Social Media Buzz
Glossier Balm Dotcom has garnered a strong following on social media platforms and beauty forums. Many users have shared their positive experiences with the product, highlighting its effectiveness in combating dryness and providing a dewy, healthy-looking finish. The brand's emphasis on inclusivity is reflected in the variety of shades available, allowing individuals of different skin tones to find a suitable tint. This inclusivity has resonated with customers, as they feel represented and catered to by Glossier's product offerings.
Versatility in Makeup Routines
One of the standout features of Glossier Balm Dotcom is its ability to seamlessly integrate into various makeup routines. The subtle tint options serve as an excellent base for achieving a natural, glowing complexion. Users often apply the balm to their lips and cheeks for a coordinated monochromatic look. This versatility simplifies the makeup application process, making it an attractive choice for those who prefer a minimalist approach to beauty.
Packaging and Brand Aesthetic
Glossier is renowned for its modern and chic packaging, and Balm Dotcom is no exception. The product comes in a sleek, squeezable tube with a twist-off cap, which is not only aesthetically pleasing but also convenient for on-the-go use. The minimalist design aligns with the brand's overall aesthetic and resonates with consumers seeking products that are both functional and visually appealing.
Potential Drawbacks
While Glossier Balm Dotcom has received predominantly positive feedback, there are a few potential drawbacks to consider. Some users may find the price point slightly higher compared to other lip balms on the market. Additionally, individuals with very sensitive skin might want to patch-test the product before applying it to larger areas, as some of the ingredients could potentially cause mild irritation in rare cases.
 Varieties
| Variety | Flavor | Tinted | Main Ingredients | Skin Benefits |
| --- | --- | --- | --- | --- |
| Original | None | No | Castor Oil, Beeswax, Lanolin | Deep hydration, Softens lips |
| Birthday | Cake | Yes | Castor Oil, Beeswax, Lanolin | Hydration, Subtle shimmer |
| Cherry | Cherry | Yes | Castor Oil, Beeswax, Lanolin | Tint, Nourishing, Subtle cherry scent |
| Rose | Rose | Yes | Castor Oil, Beeswax, Lanolin | Tint, Hydration, Delicate rose scent |
| Mint | Mint | Yes | Castor Oil, Beeswax, Lanolin | Tint, Cooling, Refreshing mint scent |
Ingredients
| Ingredient | Function | Benefits |
| --- | --- | --- |
| Castor Oil | Moisturizer | Deep hydration, Helps prevent dryness |
| Beeswax | Emollient, Barrier | Seals in moisture, Protects lips |
| Lanolin | Emollient, Moisturizer | Softens and soothes, Prevents moisture loss |
| Flavor Extracts | Aromatic, Flavor | Adds pleasant scent and taste |
| Natural Tints | Colorant | Provides a subtle tint to enhance lip appearance |
Features
| Feature | Packaging | Size | Application | Multi-use |
| --- | --- | --- | --- | --- |
| Hydrating | Squeeze tube | 0.5 oz | Directly to lips | Suitable for cuticles |
| Tinted | Colorful, minimalistic | Travel | Fingertip | Dry patches |
| Nourishing | Convenient and portable | Standard | Buildable | Elbows |
| Versatile | Easy to dispense | Large | Buildable | Knees |
| Subtle Shimmer | Hygienic, prevents leakage | Mini | Customizable | Any dry areas |
Usage Scenarios
| Scenario | Lip Care | Skin Moisturization | Makeup Base | On-the-Go | Nighttime Routine |
| --- | --- | --- | --- | --- | --- |
| Application | Apply as needed on lips | Pat on dry skin areas | Use as a lip primer | Carry in bag for hydration | Apply generously before bed |
| Benefits | Hydrates, prevents chapping | Provides targeted moisture | Smooths skin texture | Quick touch-up | Intense overnight hydration |
| Role in Routine | Essential step in lip care | Spot treatment for dryness | Creates smooth canvas | Hydration on the move | Locks in moisture |
Comparison with Alternatives
When comparing Glossier Balm Dotcom to similar products in the market, its unique blend of natural ingredients, subtle tints, and multi-purpose capabilities sets it apart. While other lip balms may focus solely on hydration, Balm Dotcom's additional benefits make it a versatile addition to one's skincare and makeup routine.
Conclusion
Glossier Balm Dotcom lives up to its reputation as a versatile and effective skincare and cosmetic product. Its thoughtful formulation, range of shades, and user-friendly application make it a standout in the beauty industry. Whether used as a lip balm, skin moisturizer, or subtle tint, Balm Dotcom offers a simple and nourishing solution for achieving a natural and radiant appearance.