Embroidery designs are a form of decorative stitching that can be applied to fabric, creating intricate and personalized patterns. Editing embroidery designs is a crucial skill for anyone involved in embroidery, whether you're a hobbyist or a professional. This comprehensive guide will walk you through the process of editing embroidery designs, from choosing the right software to making alterations and preparing the design for stitching.
Choosing the Right Software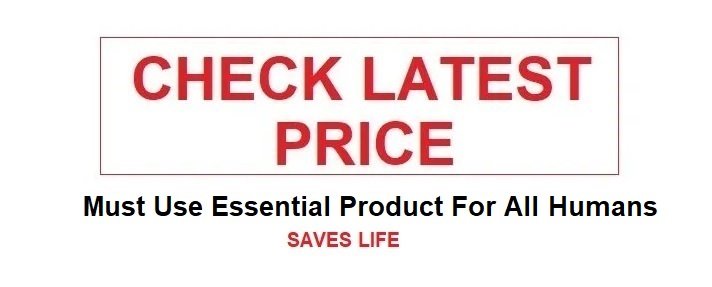 Once you've chosen your software, you'll need to open or import the embroidery design you want to edit. Most software programs allow you to open various file formats, such as .dst, .pes, .exp, .vp3, or .jef. Importing the design is usually as simple as selecting the "Open" or "Import" option and browsing for your design file.
Making Basic Edits
Here are some common basic edits you might need to perform on embroidery designs:
1. Resizing:
Adjust the size of the design to fit your project, keeping in mind the limitations of your embroidery machine's hoop size. Ensure that resizing doesn't compromise the quality or density of the stitches.
2. Rotating:
Rotate the design to achieve the desired orientation on your fabric. This is especially important when embroidering directional elements.
3. Mirror or Flip:
Flip or mirror the design horizontally or vertically to create a symmetrical effect. This is useful for achieving balance in your embroidery.
4. Color Changes:
Modify the thread colors in the design to match your project or personal preferences. Many software programs provide color palettes for easy customization.
Advanced Editing
For more intricate edits, you might need to explore the advanced features of your software:
1. Stitch Density Adjustment:
Modify the stitch density to achieve different textural effects or accommodate different fabrics. Higher density creates a more solid fill, while lower density creates a more open and airy effect.
2. Stitch Type Conversion:
Change stitch types (e.g., satin stitch to fill stitch) to achieve a different visual result. Experiment with different stitch types to add depth and texture to your design.
3. Adding or Removing Elements:
Insert or delete design elements, such as text, shapes, or decorative motifs. This allows you to customize designs for specific projects or themes.
4. Digitizing:
Digitize custom designs from scratch or convert raster images into embroidery files. Advanced users can create entirely new designs tailored to their needs.
Saving and Exporting
Once you've completed your edits, it's important to save your work and export the design in a format compatible with your embroidery machine. Common file formats for saving edited designs include .dst, .pes, .exp, .vp3, and others, depending on your machine's requirements.
Testing the Design
Before embroidering the edited design on your fabric, it's a good practice to test it on a piece of scrap fabric or stabilizer to ensure that the adjustments you made are accurate and produce the desired result. This test allows you to make any final tweaks before committing to the final embroidery.
Editing Tools
| Tool Name | Description | Purpose | Usage Tips | Software Compatibility |
| --- | --- | --- | --- | --- |
| Selection Tool | Selects individual elements | Isolate specific areas | Click and drag to select | Most embroidery software |
| Resize Tool | Adjusts design size | Change scale | Maintain aspect ratio | Various embroidery software |
| Color Picker | Selects thread colors | Modify color scheme | Click on a thread to change | Popular embroidery software |
| Stitch Editor | Edit individual stitch points | Refine stitch details | Use with caution for accuracy | Advanced embroidery software |
| Text Tool | Add custom text or monograms | Personalize designs | Select font and size | Supported by many software |
Editing Actions
| Action | Description | Purpose | How to Do It | Notes |
| --- | --- | --- | --- | --- |
| Rotate | Rotate the design in any direction | Adjust orientation | Select design, use rotation tool | Some software offer presets |
| Mirror | Flip the design horizontally or vertically | Create symmetrical designs | Choose the mirror option | Useful for embroidery logos |
| Combine | Merge multiple design elements into one | Simplify complex designs | Select elements, use the combine function | Check for overlapping areas |
| Split | Divide a design into multiple sections | Customize embroidery placement | Select design, use the split tool | Ideal for multi-hoop projects |
| Merge Colors | Combine similar thread colors into one | Reduce thread changes | Access the merge colors feature | Save time and thread |
Stitch Editing
| Stitch Type | Description | Editing Purpose | How to Edit | Precautions |
| --- | --- | --- | --- | --- |
| Satin Stitch | Long, smooth stitches | Adjust density | Modify stitch length and density | Maintain stitch integrity |
| Fill Stitch | Solid filling with zigzag stitches | Refine fill patterns | Change stitch angle and spacing | Avoid excessive density |
| Running Stitch | Single line of stitches | Alter stitch direction | Adjust stitch length and density | Maintain smooth curves |
| Satin Column | Thick, parallel satin stitches | Enhance column detail | Edit underlay and spacing | Beware of thread buildup |
| Cross Stitch | Diagonal stitches creating X shapes | Customize cross design | Change stitch angle and spacing | Maintain design symmetry |
Design File Formats
| Format | Description | Compatibility | How to Save/Import | Notes |
| --- | --- | --- | --- | --- |
| DST | Tajima embroidery format | Industry standard | Use "Save As" or "Import" | Widely supported in most software |
| PES | Brother embroidery format | Brother machines and software | Save or import with Brother tools | Used primarily for Brother machines |
| EXP | Melco expanded embroidery format | Melco software and some others | Save or import through software | Contains additional design data |
| VP3 | Husqvarna Viking/Pfaff embroidery format | Husqvarna and Pfaff machines | Save or import with Husqvarna tools | Popular among Husqvarna users |
| ART | Bernina embroidery format | Bernina machines and software | Save or import using Bernina tools | Specific to Bernina machines |
 Troubleshooting Tips
| Issue | Description | Common Causes | How to Fix It | Prevention Tips |
| --- | --- | --- | --- | --- |
| Thread Breakage | Thread keeps breaking during embroidery | Incorrect tension, dull needle | Check tension, change needle, use quality thread | Maintain machine and thread |
| Design Misalignment | Design doesn't align as expected | Hoop misalignment, design origin | Re-hoop fabric, adjust design placement | Calibrate embroidery machine |
| Density Issues | Stitch density appears uneven | Incorrect settings, design issues | Adjust density settings, optimize design details | Test designs before stitching |
| Missing Stitches | Portions of the design are missing | Software glitches, design errors | Reopen the design, verify design elements and size | Regularly update software |
| Color Changes | Colors don't match the design | Thread selection, digitization | Check thread colors, review design color settings | Follow color change sequence |
Final Thoughts
Editing embroidery designs is a skill that can enhance your creativity and allow you to customize your embroidery projects to your heart's content. The key is to choose the right software, learn its features, and practice your editing skills regularly. With patience and dedication, you can create beautiful and unique embroidered pieces tailored to your preferences, making your embroidery projects truly one-of-a-kind. Remember that embroidery editing is an art, and the more you practice, the better you'll become at turning your ideas into stunning embroidered creations.