Finishing an embroidery project in an embroidery hoop without using felt can give your artwork a unique and elegant look. While felt is commonly used to cover the back of the hoop to protect the stitches and provide a neat finish, there are alternative methods that can achieve a polished result without it. In this guide, we will explore how to finish your embroidery hoop without felt, providing step-by-step instructions and creative options.
Materials Needed: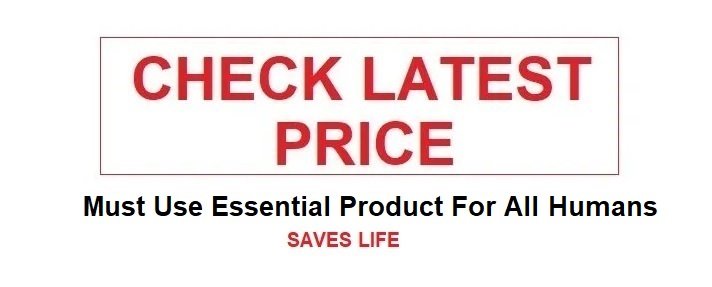 a. Fabric Backing: Instead of felt, use a different type of fabric for the backing, such as velvet, satin, or even lace, to create a more luxurious finish that complements your embroidery design.
b. Patterned or Textured Fabrics: Choose a backing fabric with a pattern or texture that enhances your embroidery. This can add depth and interest to your finished piece.
11. Add a Label or Signature (Optional):
Before securing the backing fabric, you can add a personalized touch by attaching a fabric label or signing your embroidery with your name, date, or a special message. This adds a sentimental value to your artwork.
12. Create a Dual-Sided Display (Optional):
If you'd like to display your embroidery hoop in a way that allows you to view both the front and back, you can skip the backing fabric entirely. This can be a charming way to showcase your stitching skills from both sides.
13. Protective Finish (Optional):
To protect your embroidery work from dust and handling, you can add a clear acrylic or glass disc to the back of the hoop. This not only keeps your embroidery clean but also adds a unique framing effect.
14. Hanging Options:
Depending on your preference, you can either leave the top screw exposed for hanging or cover it with a decorative fabric piece or a ribbon bow for an elegant hanging solution.
15. Custom Frames:
For an even more artistic finish, you can mount your embroidery hoop within a custom-made frame. This not only provides protection but also gives your piece a professionally framed appearance.
16. Experiment and Personalize:
Don't hesitate to get creative and experiment with different finishing techniques and materials to achieve a look that resonates with your artistic vision. Your embroidery hoop can become a canvas for your imagination.
Materials Needed
| Thread | Needle | Embroidery Hoop | Fabric | Scissors |
| --- | --- | --- | --- | --- |
| Embroidery thread | Embroidery needle | Wooden or plastic | Embroidery fabric | Small scissors |
| Thread color palette | Needle threader | Screw or clasp | Linen fabric | Precision scissors |
| Metallic thread | Thimble | Fabric stabilizer | Cotton fabric | Embroidery snips |
| Silk thread | Embroidery scissors | Hoop stand | Muslin fabric | |
| Polyester thread | | Fabric glue | Aida fabric | |
Preparing the Fabric
| Step | Action | Details and Notes |
| --- | --- | --- |
| 1 | Choose fabric | Select your preferred fabric for embroidery. |
| 2 | Cut fabric | Cut the fabric larger than the hoop size. |
| 3 | Iron fabric | Iron the fabric to remove any wrinkles. |
| 4 | Hoop fabric | Place the fabric in the embroidery hoop. |
| 5 | Tighten hoop | Tighten the hoop to secure the fabric. |
Embroidery Stitching
| Step | Action | Details and Notes |
| --- | --- | --- |
| 1 | Select embroidery design or pattern | Choose your design or create your own pattern. |
| 2 | Thread the needle | Thread the embroidery needle with your chosen thread. |
| 3 | Start stitching | Begin stitching your design on the fabric. |
| 4 | Continue stitching | Keep following your design with various stitches. |
| 5 | Finish the embroidery | Knot and secure the thread when finished. |
Trimming Excess Fabric
| Step | Action | Details and Notes |
| --- | --- | --- |
| 1 | Remove the hoop | Gently remove the embroidery hoop from the fabric. |
| 2 | Trim excess fabric | Leave a small border around the design for framing. |
| 3 | Neaten the edges | Trim any frayed or uneven edges neatly. |
| 4 | Iron the trimmed fabric | Iron the trimmed fabric for a smooth finish. |
| 5 | Inspect for imperfections | Check for any loose threads or mistakes. |
Alternative Finishing Methods
| Method | Description |
| --- | --- |
| Glue Method | Use fabric glue to secure the excess fabric to the back of the hoop. |
| Sewn Fabric Backing | Sew a fabric backing to cover the back of the hoop for a clean finish. |
| Ribbon or Trim Finish | Glue or sew decorative ribbon or trim around the hoop's outer edge. |
| Embroidery Floss Wrap | Wrap embroidery floss around the outer hoop for a colorful finish. |
| Wood Stain or Paint | Stain or paint the hoop's outer edge for a personalized touch. |
Conclusion:
Finishing an embroidery hoop without felt offers numerous opportunities for personalization and creativity. By exploring various materials, techniques, and embellishments, you can create a one-of-a-kind piece of art that beautifully showcases your embroidery skills. Whether you opt for a minimalist or decorative finish, the key is to enjoy the process and let your imagination run wild. Your embroidery hoop can be a unique representation of your creativity and craftsmanship.