Spark plug wires are essential components of an internal combustion engine, providing the electrical connection between the ignition coil and the spark plug. Over time, these wires can become stuck due to corrosion, heat, or dirt, making it challenging to remove them when it's time for maintenance or replacement. In this guide, we will outline the steps to safely remove stuck spark plug wires from your vehicle.
Tools and Materials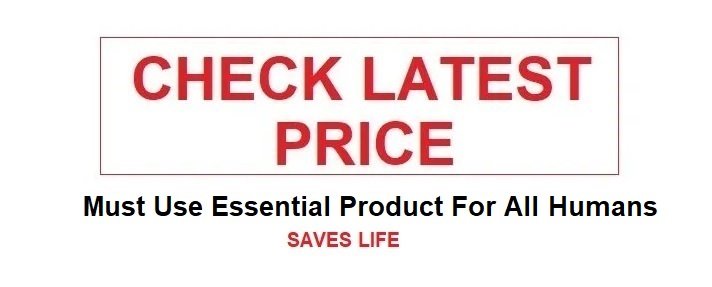 Always ensure the engine is cool before working on it. Disconnect the vehicle's battery to eliminate the risk of accidental ignition.
Step 2: Locate the Stuck Wires
Identify the spark plug wires that are stuck. You may need to remove any engine covers or components obstructing your access to the spark plugs.
Step 3: Apply Penetrating Oil
Spray a generous amount of penetrating oil onto the area where the spark plug wire connects to the spark plug. Allow it to sit for at least 15-20 minutes to penetrate and loosen any rust or corrosion.
Step 4: Use Pliers
Gently grasp the boot or the wire itself with a pair of needle-nose pliers. Be careful not to crush or damage the wire or the boot.
Step 5: Twist and Pull
While firmly holding the wire with the pliers, gently twist it back and forth. This motion will help break the bond between the wire and the spark plug. Once it starts to move, pull it straight out.
Step 6: Heat if Necessary
If the spark plug wire remains stuck, use a heat gun or propane torch to warm the area around the spark plug. Be cautious not to overheat the components, as excessive heat can damage wires or other engine parts.
Step 7: Spark Plug Wire Puller (Optional)
If you have a spark plug wire puller tool, use it to grip the wire near the boot and pull it straight out. These tools are designed to minimize damage to the wire.
Step 8: Inspect and Replace
Inspect the removed wire for any damage or signs of wear. If the wire is in poor condition, it's a good idea to replace it with a new one. Ensure the new wire is correctly seated on the spark plug when installing.
Step 9: Reconnect Battery
After you've successfully removed and, if necessary, replaced the stuck spark plug wire, reconnect the vehicle's battery.
Step 10: Preventive Measures
To prevent spark plug wires from becoming stuck in the future, consider these preventive measures:
Regular Maintenance
Perform routine maintenance checks on your spark plug wires. Inspect them for signs of wear, cracking, or corrosion. Replace any wires that show signs of damage before they become stuck.
Dielectric Grease
Before reattaching spark plug wires, apply a small amount of dielectric grease to the inside of the wire boot and the spark plug terminal. This will help prevent future corrosion and make it easier to remove the wires during the next maintenance cycle.
Proper Torque
When reinstalling spark plugs, ensure they are tightened to the manufacturer's specified torque. Over-tightening can make it harder to remove the plugs and wires later.
Anti-Seize Compound
Consider using an anti-seize compound on the threads of the spark plugs. This can help prevent the plugs from sticking to the cylinder head due to heat and corrosion.
Troubleshooting Tips
If you encounter persistent issues with stuck spark plug wires, here are some troubleshooting tips:
Inspect for Damage: Check the spark plug wire boots for damage or swelling. Damaged boots can make removal difficult and should be replaced.
Check Wire Routing: Ensure that the wires are routed correctly and are not excessively bent or kinked. Proper routing can reduce stress on the wires and make removal easier.
Replace Aging Wires: If your vehicle has high mileage and the spark plug wires are old, it's often a good idea to replace them as part of regular maintenance to prevent future issues.
Consult a Professional: If you're unable to remove the stuck wires or if you suspect underlying engine problems, it's wise to consult a professional mechanic. They have the experience and tools to address more complex issues.
Removing Stuck Spark Plug Wires – Tools
| Tool | Purpose | Recommended Brand | Common Alternatives | Additional Notes |
| --- | --- | --- | --- | --- |
| Spark Plug Pliers | Grip and pull the wire | Craftsman | Needle-nose pliers | Ensure proper fit |
| Boot Removal Tool | Detach the boot | Lisle | Screwdriver | Prevents damage |
| Diagonal Cutters | Cut damaged wires | Knipex | Wire stripper | Use for damaged wires |
| Silicone Spray | Lubricate stuck wires | Permatex | WD-40 | Avoid excessive use |
| Heat Gun | Loosen stubborn boots | Wagner | Lighter/Propane torch | Use with caution |
Removing Stuck Spark Plug Wires – Steps
| Step | Description | Tips & Warnings | Common Mistakes | Troubleshooting |
| --- | --- | --- | --- | --- |
| Step 1: Prepare | Gather tools and ensure the engine is cool. | Wear safety goggles | Forgetting to disconnect | Check wire routing. |
| Step 2: Access | Locate the spark plug wire and its boot. | Avoid excessive force | the battery. | Verify wire condition. |
| Step 3: Lubricate | Spray silicone lubricant around the boot. | Let it penetrate | Pulling too hard. | Inspect for corrosion. |
| Step 4: Twist & Pull | Gently twist the boot to break the seal, then pull the wire off. | Use a consistent force | Twisting too much. | Check for stuck debris. |
| Step 5: Inspect | Examine the wire for damage and wear. | Replace if necessary. | Damaging the boot. | Clean contacts. |
Troubleshooting Stuck Spark Plug Wires
| Issue | Symptoms | Possible Causes | Solutions | Precautions |
| --- | --- | --- | --- | --- |
| Wire won't budge | Boot is stuck, corrosion, or rust. | Apply more lubricant. | Use proper tools. | Avoid excessive force. |
| Broken wire | Wire is severed or damaged. | Replace the wire. | Inspect wire routing. | Use wire protectors. |
| Misfiring engine | Poor wire connection, damaged boot. | Reconnect and secure wires. | Check spark plug gap. | Use dielectric grease. |
| Spark plug damage | Forceful removal, incorrect tools. | Replace spark plug. | Follow manufacturer's torque. | Use anti-seize compound. |
| Repeated issues | Frequent wire or plug problems. | Check ignition system. | Regular maintenance. | Consult a mechanic. |
Common Alternatives for Tools
| Tool | Purpose | Suitable Alternatives |
| --- | --- | --- |
| Spark Plug Pliers | Grip and pull the wire | Needle-nose pliers, |
| | | boot removal pliers |
| Boot Removal Tool | Detach the boot | Screwdriver, pliers |
| Diagonal Cutters | Cut damaged wires | Wire stripper, scissors |
| Silicone Spray | Lubricate stuck wires | WD-40, penetrating oil |
| Heat Gun | Loosen stubborn boots | Lighter, propane torch |
 Spark Plug Wire Brands
| Brand | Reputation | Price Range | Notable Features | Customer Reviews |
| --- | --- | --- | --- | --- |
| NGK | Highly regarded | Moderate to high | Resistor-type wires, heat-resistant | Positive for longevity and performance |
| Bosch | Well-known | Moderate | High conductivity, durable | Good value for money |
| ACCEL | Performance focus | Moderate to high | Ultra-low resistance, performance | Enthusiasts love the added power |
| Denso | Reliable | Moderate | OE fit, good quality | Highly rated for compatibility |
| ACDelco | OEM choice | Low to moderate | Exact fit for GM vehicles | Trusted for factory replacement |
Final Thoughts
Removing stuck spark plug wires requires patience and the right approach. By following the steps outlined in this guide and adopting preventive measures, you can make this task more manageable and keep your vehicle's ignition system in good working condition. Regular maintenance and attention to detail are key to preventing future issues with stuck spark plug wires.