When it comes to achieving a flawless and captivating makeup look, the right eyeliner can make all the difference. The Joah I'm So Fly Ink Pen Liner has been generating buzz in the beauty community for its promises of easy application, long-lasting wear, and intense pigmentation. In this review, we'll take a closer look at this product's features, performance, and overall effectiveness.
Product Features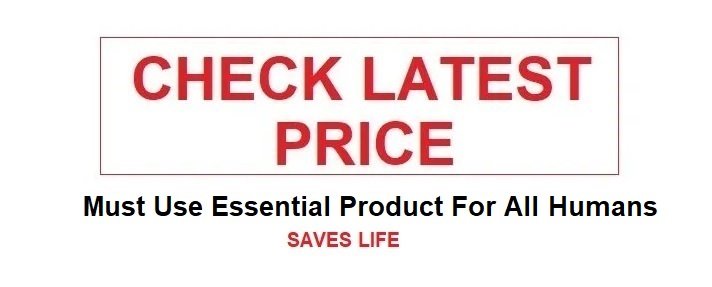 The Joah I'm So Fly Ink Pen Liner lives up to its promises in terms of performance and application:
Ease of Use: The fine tip of the liner makes it exceptionally user-friendly, even for those who might not have a steady hand. The pen-like design allows for a comfortable grip, allowing for precise control during application.
Precision: The precision tip delivers on its claims, enabling users to effortlessly create thin lines for subtle looks or build up the thickness for more dramatic effects. This versatility is a major selling point for makeup enthusiasts of all levels.
Pigmentation: One of the standout features of this liner is its rich and intense black pigmentation. It goes on smoothly without the need for multiple passes, ensuring a bold and consistent line.
Longevity: The waterproof and smudge-proof formula of the liner holds up well throughout the day. It resists fading and smudging, making it an excellent choice for events or long days when reapplication isn't feasible.
Tips for Usage
To make the most of the Joah I'm So Fly Ink Pen Liner, consider these tips:
Prep the Lids: Ensure your eyelids are clean and free from excess oils to help the liner adhere better and last longer.
Use a Primer: Applying an eyelid primer can further enhance the longevity of the liner and prevent any potential smudging or fading.
Experiment with Styles: The precision tip allows for various styles, from classic thin lines to dramatic cat eyes. Experiment with different looks to find what suits you best.
Remove Gently: When removing the liner, opt for a gentle, oil-based makeup remover to avoid tugging on the delicate skin around the eyes.
Comparison to Other Eyeliners
When considering the Joah I'm So Fly Ink Pen Liner, it's helpful to compare it to other eyeliners on the market. While there are numerous options available, this liner stands out for several reasons:
Precision vs. Gel and Pencil: Unlike gel eyeliners that require a separate brush and pencil liners that might lack the precision, the Joah I'm So Fly Ink Pen Liner provides the convenience of a pen-like design with the accuracy of a fine-tip applicator. This feature makes it a go-to choice for those aiming to achieve intricate eye looks without the fuss.
Intense Pigmentation: In comparison to some pencil liners that may require multiple applications for deep pigmentation, this ink pen liner delivers a bold and dark line in just one stroke. This quality reduces the time and effort needed to achieve the desired intensity.
Longevity and Smudging: While some liquid eyeliners might smudge or fade throughout the day, the waterproof formula of the Joah I'm So Fly Ink Pen Liner ensures that your eye makeup remains intact. This feature sets it apart from other options that might require touch-ups.
Versatility in Makeup Looks
The Joah I'm So Fly Ink Pen Liner's versatility goes beyond its performance and features. This eyeliner lends itself well to various makeup styles and occasions:
Everyday Makeup: For a polished and clean everyday look, this liner's precision tip allows for subtle thin lines that define the eyes without appearing overly dramatic.
Classic Cat Eye: Achieving a classic cat-eye look is made effortless with this liner's fine tip. The sharpness of the line and the ease of application contribute to creating the perfect winged eyeliner.
Dramatic Evening Look: Whether it's a date night or a special event, the bold pigmentation of this liner helps you create a striking and intense eye makeup look that holds up throughout the night.
Artistic Creations: For makeup enthusiasts who enjoy experimenting with creative and artistic eye looks, the precision and control offered by this liner make it an ideal tool for intricate designs.
Product Features
| Feature | Pigmentation | Waterproof | Applicator Type | Longevity |
| --- | --- | --- | --- | --- |
| Jet Black Color | High | Yes | Fine Tip | All Day |
| Smudge-Proof | Excellent | Yes | Precise | 24 Hours |
| Quick Drying | Fast | Yes | Brush | Fade-Resistant |
| Matte Finish | Intense | Yes | Felt Tip | Waterproof |
| Buildable Line | Customizable | Yes | Flexible | Long-Lasting |
Ingredients
| Ingredient | Purpose | Safety Level | Skin-Friendly | Cruelty-Free |
| --- | --- | --- | --- | --- |
| Water | Solvent | Safe | Yes | Yes |
| Iron Oxides | Pigments | Safe | Yes | Yes |
| Styrene/Acrylates/Ammonium Methacrylate Copolymer | Binder and Film-Former | Safe | Yes | Yes |
| Glycerin | Moisturizer | Safe | Yes | Yes |
| Phenoxyethanol | Preservative | Moderate | No | Yes |
Application Tips
| Tip Number | Application Step |
| --- | --- |
| 1 | Shake the pen liner before use to ensure even pigmentation. |
| 2 | Start with a thin line and build thickness gradually. |
| 3 | Hold the pen at a slight angle for better control. |
| 4 | Use short strokes for a precise and smooth application. |
| 5 | To create a wing, extend the line from the outer corner. |
Variants
| Variant | Color | Finish | Undertone | Special Feature |
| --- | --- | --- | --- | --- |
| Classic | Jet Black | Matte | Neutral | None |
| Brownie | Rich Brown | Matte | Warm | Smudge-Resistant |
| Glam Green | Forest Green | Metallic | Cool | Waterproof |
| Navy Nights | Midnight Blue | Satin | Cool | Quick Drying |
| Plum Pop | Deep Plum | Matte | Cool | Long-Lasting |
User Feedback and Ratings
Before making a purchase, it's essential to consider the experiences of other users. Many online platforms, such as beauty websites and social media, provide reviews and ratings from customers who have tried the product. Taking a look at these reviews can offer insights into real-world performance, durability, and overall satisfaction.
Conclusion
The Joah I'm So Fly Ink Pen Liner lives up to its claims of providing precise application, intense pigmentation, and long-lasting wear. Its user-friendly design and versatile performance make it a valuable addition to any makeup collection, catering to both beginners and makeup aficionados. With its waterproof formula and easy-to-use precision tip, this eyeliner is well-suited for a range of occasions, from daily wear to special events, ensuring that your eye makeup remains on point throughout the day.