Driving a Jeep without doors is a common practice among Jeep enthusiasts, particularly during warm weather. The open-air experience is one of the main appeals of owning a Jeep. However, the legality of driving a Jeep without doors varies depending on your location and the specific regulations in place. In this article, we'll explore the legal considerations of driving a Jeep without doors.
State and Local Regulations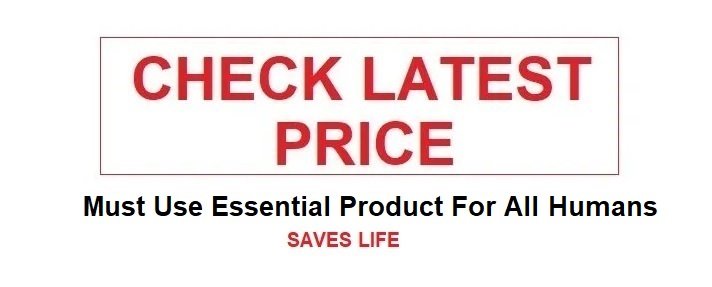 In some states, driving a Jeep without doors might be completely legal, as long as the vehicle meets other safety requirements, such as having functioning side mirrors and safety belts for all occupants. However, in other states, it might be illegal or restricted in some way. For example, some states may require additional safety features like doorless side mirrors or limit the speed at which you can drive without doors.
To ensure compliance with your state's laws, it's essential to check your state's Department of Motor Vehicles (DMV) or equivalent agency's website or contact them directly for information on specific regulations related to driving without doors.
Federal Regulations
While state regulations play a significant role, there are also federal regulations that can impact the legality of driving a Jeep without doors. The Federal Motor Vehicle Safety Standards (FMVSS) are established by the National Highway Traffic Safety Administration (NHTSA) and apply to all vehicles sold in the United States. These standards cover various aspects of vehicle safety, including doors.
Under FMVSS, vehicles are required to have doors to meet certain safety standards. However, there are exceptions for off-road and specialized vehicles, like Jeeps. It's essential to ensure that your Jeep complies with these federal regulations, especially if you plan to drive it on public roads without doors.
Safety Considerations
Beyond legal requirements, safety is a crucial consideration when driving a Jeep without doors. Doors provide protection in the event of a collision, preventing occupants from being ejected from the vehicle. Without doors, you and your passengers are more exposed to potential dangers.
To enhance safety when driving a Jeep without doors, consider the following:
Use Seatbelts: Ensure that all occupants are wearing seatbelts, as this can help mitigate the risks associated with not having doors.
Install Aftermarket Mirrors: If your Jeep doesn't have doors, you may need to install additional mirrors to maintain proper visibility.
Be Mindful of Speed: Some states may impose speed limits for vehicles without doors, so adhere to these limits to ensure safety.
Drive Responsibly: Be cautious when driving in adverse weather conditions, and avoid off-road adventures that could increase the risk of accidents.
Customization and Modifications
Jeep owners often customize their vehicles, including removing doors for various reasons, such as off-roading or the desire for an open-air experience. When customizing your Jeep, it's essential to be aware of the potential impact on its legal status. Modifications to the vehicle, including removing doors, can affect its compliance with safety regulations.
Before making significant modifications to your Jeep, consult your state's DMV or a legal expert with knowledge of local regulations to ensure that your vehicle remains legal and safe to drive.
In conclusion, whether it's legal to drive a Jeep without doors depends on your location, specific regulations, and safety considerations. While it's a common practice among Jeep owners, it's essential to familiarize yourself with the laws in your area and take steps to ensure the safety of yourself and your passengers when driving without doors. Always prioritize safety and adhere to both state and federal regulations to avoid legal issues and accidents.
U.S. State Laws
By the time you are reading this table, laws by state may have changed already.
| State | Legal to Drive Jeep Without Doors? | Additional Requirements | Fine/Penalty for Violation | Notes |
| --- | --- | --- | --- | --- |
| California | Yes | Must have side mirrors | Varies by location | Check local ordinances for specifics |
| Texas | Yes | Must have side mirrors | Up to $200 | Side mirrors are mandatory |
| New York | No | Doors required | Up to $150 | Strict door requirements |
| Florida | Yes | Must have side mirrors | Varies by county | Local laws may apply |
| Arizona | Yes | Must have side mirrors | Up to $300 | Check local laws for specifics |
| Illinois | Yes | Must have side mirrors | Up to $1000 | Statewide regulations |
| Colorado | Yes | Must have side mirrors | Up to $250 | Local ordinances may vary |
| Ohio | Yes | Must have side mirrors | Up to $150 | Follow state traffic laws |
| Michigan | Yes | Must have side mirrors | Up to $100 | Refer to state regulations |
| Georgia | Yes | Must have side mirrors | Up to $200 | Side mirrors required |
| North Carolina | Yes | Must have side mirrors | Up to $200 | Statewide regulations |
| Oregon | Yes | Must have side mirrors | Up to $200 | Check local ordinances |
| Washington | Yes | Must have side mirrors | Up to $250 | Local regulations may apply |
| Nevada | Yes | Must have side mirrors | Up to $300 | Refer to state traffic laws |
| Hawaii | No | Doors required | Up to $500 | Strict door requirements |
| Alaska | Yes | Must have side mirrors | Up to $200 | Local regulations may apply |
| Louisiana | Yes | Must have side mirrors | Up to $175 | Follow state traffic laws |
| South Carolina | Yes | Must have side mirrors | Up to $150 | Refer to state regulations |
| Wisconsin | Yes | Must have side mirrors | Up to $200 | Local ordinances may vary |
| Tennessee | Yes | Must have side mirrors | Up to $250 | Check local ordinances |
| Massachusetts | No | Doors required | Up to $100 | Strict door requirements |
| Minnesota | Yes | Must have side mirrors | Up to $200 | Statewide regulations |
| Oklahoma | Yes | Must have side mirrors | Up to $250 | Follow state traffic laws |
| Arkansas | Yes | Must have side mirrors | Up to $300 | Refer to state regulations |
| New Jersey | Yes | Must have side mirrors | Up to $200 | Local regulations may apply |
| Kentucky | Yes | Must have side mirrors | Up to $250 | Check local ordinances |
| Iowa | Yes | Must have side mirrors | Up to $100 | Refer to state traffic laws |
| Utah | Yes | Must have side mirrors | Up to $200 | Strict door requirements |
| Maryland | Yes | Must have side mirrors | Up to $500 | Local ordinances may vary |
| Missouri | Yes | Must have side mirrors | Up to $300 | Follow state traffic laws |
| Connecticut | No | Doors required | Up to $150 | Strict door requirements |
| Mississippi | Yes | Must have side mirrors | Up to $200 | Refer to state regulations |
| West Virginia | Yes | Must have side mirrors | Up to $100 | Local regulations may apply |
| Nebraska | Yes | Must have side mirrors | Up to $250 | Check local ordinances |
| New Mexico | Yes | Must have side mirrors | Up to $200 | Refer to state traffic laws |
| Kansas | Yes | Must have side mirrors | Up to $300 | Strict door requirements |
| Idaho | Yes | Must have side mirrors | Up to $150 | Local ordinances may vary |
| Oregon | Yes | Must have side mirrors | Up to $200 | Follow state traffic laws |
| South Dakota | Yes | Must have side mirrors | Up to $100 | Refer to state regulations |
Doorless Driving Tips
| Tip | Description |
| --- | --- |
| Use Side Mirrors | Ensure your Jeep has functional side mirrors for visibility. |
| Seatbelt Is Essential | Always wear your seatbelt to enhance safety, even without doors. |
| Secure Loose Items | Items can easily fall out of the open sides; secure them properly. |
| Consider Weather | Be prepared for rain or cold weather; consider using removable soft doors or a top. |
| Check Local Regulations | Laws may vary, so research and adhere to your state or local requirements. |
Off-Road vs. On-Road
| Environment | Legal to Drive Jeep Without Doors? | Additional Requirements | Fine/Penalty for Violation | Notes |
| --- | --- | --- | --- | --- |
| Off-Road | Generally yes | Safety gear may apply | None | Off-road trails often permit |
| On-Road | Varies by state | Side mirrors required | Fines may apply | Follow state road regulations |
Safety Considerations
| Safety Aspect | Description |
| --- | --- |
| Roll Bars/Roll Cages | Consider adding roll bars or cages for added protection in case of a roll-over accident. |
| Safety Nets | Install safety nets to prevent objects from falling out of the Jeep when driving without doors. |
| Enhanced Lighting | Ensure your vehicle has proper lighting, especially if driving at night. |
| Personal Protective Gear | Wearing protective gear like helmets and goggles can enhance safety when driving without doors. |
| Off-Road Training | If driving off-road, consider taking an off-road driving course to learn safe practices. |
Popular Jeep Models
| Jeep Model | Factory Option for Doorless Driving | Aftermarket Solutions Available | Notes |
| --- | --- | --- | --- |
| Jeep Wrangler | Yes | Numerous options available | Designed for easy door removal |
| Jeep Cherokee | Some models | Limited options | Check compatibility with your specific model |
| Jeep Renegade | Limited options | Few aftermarket options | Less common for doorless driving |
| Jeep Grand Cherokee | Limited options | Some aftermarket options | Verify compatibility with your specific model |
| Jeep Gladiator | Yes | Various aftermarket options | Truck bed design offers flexibility for doors |