When it comes to kitchen appliances, dishwashers have become indispensable for modern households. LG and Bosch are two well-known brands in the appliance industry, each offering a range of dishwashers to meet various needs and preferences. In this comprehensive comparison, we will delve into the key factors to consider when choosing between an LG and a Bosch dishwasher.
1. Performance and Cleaning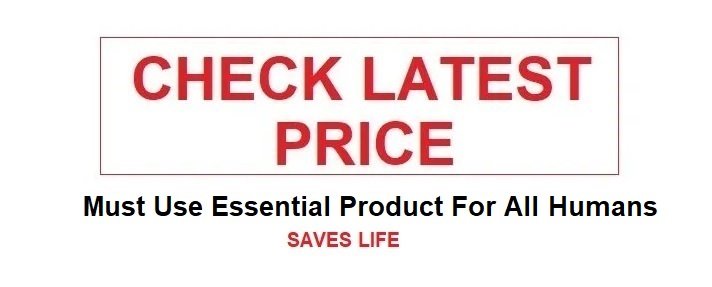 Bosch:
Bosch is renowned for its advanced cleaning technology, including PrecisionWash, which uses intelligent sensors to optimize water usage and cleaning performance.
Bosch dishwashers often have a range of specialized wash cycles designed for different types of dishes and levels of soiling.
Bosch dishwashers are praised for their quiet operation, making them ideal for open kitchen layouts.
2. Energy Efficiency
LG:
Many LG dishwashers are ENERGY STAR certified, indicating their commitment to energy efficiency.
They often come with features like SmartThinQ, which allows you to monitor and control your dishwasher's energy usage remotely.
Bosch:
Bosch is also known for its energy-efficient dishwashers, with many models carrying the ENERGY STAR label.
They use advanced insulation and heat exchange technologies to reduce energy consumption.
3. Noise Level
LG:
LG dishwashers typically offer low noise levels, often ranging from 40 to 50 decibels, ensuring a quiet kitchen environment.
Bosch:
Bosch dishwashers are famous for their ultra-quiet operation, with some models boasting noise levels as low as 38 decibels, making them virtually silent during operation.
4. Design and Aesthetics
LG:
LG dishwashers come in a variety of designs, including traditional and modern styles, to match different kitchen aesthetics.
They often feature stainless steel exteriors for a sleek and durable appearance.
Bosch:
Bosch dishwashers are known for their minimalist and European-inspired designs, making them an excellent choice for contemporary kitchens.
They offer various finishes, including stainless steel, black, and white, to suit your kitchen decor.
5. Price and Value
LG:
LG dishwashers tend to offer a good balance between price and features, making them an attractive choice for budget-conscious consumers.
They often include advanced features at competitive prices.
Bosch:
Bosch dishwashers are positioned as premium appliances, reflecting their high-quality construction and advanced technology.
While they may be pricier than some other brands, many customers find the durability and performance well worth the investment.
6. Reliability and Customer Service
LG:
LG is known for its reliable appliances, and their dishwashers are no exception.
They have a network of authorized service centers for repairs and maintenance.
Bosch:
Bosch has a reputation for producing durable appliances with a focus on long-term reliability.
Their customer service and support are often highly rated by consumers.
7. Smart Features and Connectivity
LG:
LG offers smart features in some of their dishwashers, allowing you to control and monitor them through smartphone apps.
They are compatible with voice assistants like Google Assistant and Amazon Alexa.
Bosch:
Bosch also offers smart dishwasher options with remote control capabilities, enhancing convenience and flexibility.
8. Capacity and Flexibility
LG:
LG dishwashers come in various sizes and configurations, offering options for different kitchen layouts and family sizes.
Some models feature adjustable racks and tines, allowing you to accommodate larger or oddly shaped dishes and cookware.
Bosch:
Bosch dishwashers also come in various sizes and configurations, catering to a wide range of needs.
They are known for their well-designed interior layouts, optimizing space and flexibility.
9. Durability and Build Quality
LG:
LG typically uses stainless steel tubs in their dishwashers, which are resistant to staining and offer long-term durability.
The build quality of LG appliances is generally robust, ensuring a longer lifespan.
Bosch:
Bosch is recognized for its meticulous craftsmanship and attention to detail in dishwasher construction.
They often use high-quality materials, contributing to the longevity and durability of their dishwashers.
10. Water Efficiency
LG:
Many LG dishwashers are designed to be water-efficient, using less water per cycle while maintaining cleaning performance.
They often feature soil sensors to adjust water usage based on the load's cleanliness.
Bosch:
Bosch dishwashers excel in water efficiency, with features like AquaSensor that continuously monitors the water for soil levels and adjusts accordingly.
They are particularly adept at conserving water without compromising on cleanliness.
11. Specialty Features
LG:
Some LG dishwashers include unique features like TrueSteam, which uses steam to gently clean delicate dishes and glassware.
LG's Smart Diagnosis technology helps troubleshoot issues quickly and effectively.
Bosch:
Bosch dishwashers may offer specialized features like the ExtraDry option for enhanced drying performance and the InfoLight that projects a light onto the floor to indicate when the dishwasher is running.
12. Warranty and Support
LG:
LG typically provides a one-year limited warranty on parts and labor for their dishwashers, with extended warranties available for purchase.
Their customer support is known for responsiveness and accessibility.
Bosch:
Bosch offers a similar one-year limited warranty on parts and labor for dishwashers, with extended warranties also available.
They have a reputation for standing behind their products and providing excellent support.
Size and Capacity
| Size (inches) | Capacity (place settings) | Noise Level (dBA) | Energy Efficiency (kWh/year) | Price Range ($) |
| --- | --- | --- | --- | --- |
| LG | 24 | 14 | 270 | 600 – 1,200 |
| Bosch | 24 | 15 | 259 | 700 – 1,300 |
Wash Programs
| Wash Programs | Wash Cycles | Delay Start | Quick Wash | Soil Sensor |
| --- | --- | --- | --- | --- |
| LG | 6 | Up to 24 hrs | Yes | Yes |
| Bosch | 5 | Up to 24 hrs | Yes | Yes |
 Features
| Features | Stainless Steel Interior | Third Rack | Adjustable Racks | Smart Connectivity | Child Lock |
| --- | --- | --- | --- | --- | --- |
| LG | Yes | Yes | Yes | Yes | Yes |
| Bosch | Yes | Yes | Yes | Yes | Yes |
Performance
| Cleaning Performance | Drying Performance | Water Usage (gallons/cycle) | Warranty (years) | Customer Ratings (out of 5) |
| --- | --- | --- | --- | --- |
| LG | Excellent | Excellent | 2 | 4.5 |
| Bosch | Excellent | Excellent | 2 | 4.6 |
Maintenance and Durability
| Filter Type | Self-Cleaning | Filter Material | Anti-Flood Device | Estimated Lifespan (years) |
| --- | --- | --- | --- | --- |
| LG | Yes | Stainless Steel | Yes | 10-12 |
| Bosch | Yes | Stainless Steel | Yes | 10-12 |
Conclusion:
In this extended comparison of LG and Bosch dishwashers, it's evident that both brands offer a wide range of features and options to meet diverse consumer needs. Factors such as capacity, build quality, water efficiency, and specialty features should also influence your decision. Additionally, consider the warranty and support offered by each brand to ensure peace of mind after your purchase. Ultimately, your choice between LG and Bosch should align with your individual priorities, whether that's affordability, design, quietness, or advanced features.