Microwaves are essential kitchen appliances that make our daily cooking tasks more convenient. Maytag, a reputable appliance manufacturer, produces a range of microwaves known for their reliability. However, like all appliances, Maytag microwaves can experience issues from time to time. This guide will help you troubleshoot common problems and find solutions to get your Maytag microwave back in working order.
Issue 1: Microwave Not Turning On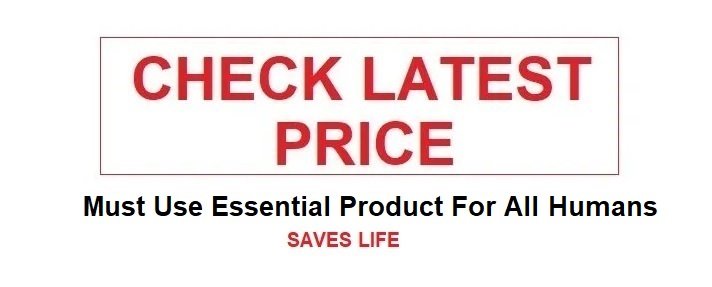 Solution:
If the issue is related to the power supply or the door interlock switches, consult the user manual for instructions on replacing or fixing these components. If you're uncomfortable doing this yourself, contact a professional technician.
If the problem is with the circuit breaker, reset it or replace the fuse.
Issue 2: Microwave Runs But Doesn't Heat
Possible Causes:
Faulty Magnetron: The magnetron is the component responsible for generating microwave energy. If it fails, your microwave may run, but it won't heat food.
High Voltage Diode: A malfunctioning high voltage diode can also result in a lack of heating.
Door Seals: If the door seals are damaged or worn, they may allow microwave energy to escape, reducing heating efficiency.
Solution:
If you suspect a faulty magnetron or high voltage diode, it's best to consult a professional technician. Replacing these components can be dangerous if not done correctly.
If the issue is related to door seals, check for any visible damage. If seals are worn or damaged, contact Maytag customer service or an authorized service center for replacement parts and repair.
Issue 3: Microwave Makes Unusual Noises
Possible Causes:
Foreign Objects: Check the microwave interior for any foreign objects, like food debris or utensils, which could cause unusual noises during operation.
Turntable or Roller Ring: If the turntable or roller ring is misaligned or damaged, it may produce strange noises when the microwave is running.
Solution:
Remove any foreign objects from the microwave interior.
Inspect the turntable and roller ring for damage or misalignment. Replace these components if necessary.
Issue 4: Microwave Display Shows Error Codes
Possible Causes:
Electrical Issues: Error codes can sometimes indicate electrical problems, such as a surge or a short circuit.
Sensor Malfunction: Some Maytag microwaves have sensors to detect humidity and doneness. A malfunctioning sensor can trigger error codes.
Solution:
If you see an error code on the display, consult the user manual for information on what the code means and how to resolve it. In some cases, simply unplugging the microwave for a few minutes and then plugging it back in can reset the control panel.
If the error persists, contact Maytag customer service or a qualified technician for further diagnosis and repair.
Issue 5: Microwave Sparks or Arcs
Possible Causes:
Metal Objects: Ensure there are no metal objects, such as aluminum foil or metal-trimmed dishes, inside the microwave when in use. These can cause sparks.
Worn Waveguide Cover: The waveguide cover, located inside the microwave, can become damaged or worn over time, leading to sparking.
Solution:
Remove any metal objects from the microwave immediately.
If sparks continue, inspect the waveguide cover for damage. If it's damaged or has burn marks, it should be replaced. Consult the user manual or a technician for guidance on replacing this component.
Issue 6: Microwave Buttons or Touchpad Not Responding
Possible Causes:
Control Panel Lock: Some microwaves have a control panel lock feature to prevent accidental operation. Check if the control panel is locked and try to unlock it.
Dirty or Wet Touchpad: Spills or dirt on the touchpad can interfere with its functionality.
Control Board Malfunction: If the control board itself is faulty, the buttons or touchpad may not respond.
Solution:
To unlock the control panel, consult your user manual for specific instructions. Typically, you can unlock it by pressing and holding a specific button for a few seconds.
Clean the touchpad gently with a soft, damp cloth, and make sure it is completely dry before attempting to use it again.
If the control panel still doesn't respond, the control board may need replacement. Contact Maytag customer service or a qualified technician for further assistance.
Issue 7: Uneven Heating
Possible Causes:
Improper Placement: Uneven heating can occur if food items are not placed correctly on the turntable or if they are too densely packed.
Microwave Power Level: Ensure that you're using the appropriate power level for the type of food you're heating. High power levels may cause uneven heating for some dishes.
Dish Shape and Material: The shape and material of the dish you're using can affect how evenly your food heats.
Solution:
Arrange food items evenly on the turntable to ensure uniform heating. Avoid overcrowding the microwave.
Adjust the power level to match the recommended setting for your dish. Use lower power levels for delicate foods.
Consider using microwave-safe dishes that are designed for even heating. Glass or ceramic dishes often work well.
Issue 8: Microwave Smells Bad
Possible Causes:
Food Spills: Over time, food can spill and accumulate inside the microwave, leading to unpleasant odors.
Burnt Residue: Burnt or overheated food can leave lingering smells in the microwave.
Dirty Interior: A dirty microwave interior can trap odors.
Solution:
Clean the interior of the microwave regularly with a mixture of water and mild dish soap. Pay special attention to any spills or splatters.
If there are burnt residues, place a bowl of water with lemon slices or vinegar in the microwave and heat it for a few minutes to help eliminate odors.
Avoid leaving food in the microwave for extended periods after cooking, as this can lead to odors. Remove food promptly and clean up any spills immediately.
Issue 9: Microwave Doesn't Rotate
Possible Causes:
Turntable Coupler: The turntable coupler, which connects the turntable to the motor, can become worn or damaged.
Motor Issues: The motor responsible for rotating the turntable may be malfunctioning.
Obstruction: There may be an obstruction preventing the turntable from rotating.
Solution:
Inspect the turntable coupler for any visible damage. If it's worn or broken, it should be replaced.
Check the motor by turning on the microwave without any food inside. If the motor doesn't rotate, it may need replacement.
Ensure there are no obstructions preventing the turntable from turning. Remove any obstacles, and make sure the turntable is properly seated on its support.
Microwave Not Turning On
| Problem | Possible Cause | Solution | Additional Notes |
| --- | --- | --- | --- |
| Microwave won't start | Power outage | Check power source and circuit breaker | Ensure power stability |
| No display or lights | Faulty control panel | Replace the control panel | Consult the user manual |
| Door not closing properly | Misaligned door latch | Adjust or replace door latch | Safety hazard, handle with care |
| Fuse keeps blowing | Electrical overload | Unplug other appliances on the same circuit | Call a technician if it persists |
| Tripped circuit breaker | Electrical overload | Reset the circuit breaker | Investigate the cause of overload |
Microwave Not Heating
| Problem | Possible Cause | Solution | Additional Notes |
| --- | --- | --- | --- |
| Microwave runs, but no heat | Faulty magnetron | Replace the magnetron | High-voltage component |
| Inadequate cook time | Incorrect power setting | Adjust power level and cooking time | Refer to the cooking guide |
| Damaged door seal | Leaking microwaves | Replace the door seal | Safety concern, fix promptly |
| Faulty high voltage diode | Malfunctioning diode | Replace the diode | Requires electrical skills |
| Microwave not calibrated | Internal sensor issue | Calibrate the microwave | Consult user manual |
Microwave Making Strange Noises
| Problem | Possible Cause | Solution | Additional Notes |
| --- | --- | --- | --- |
| Loud buzzing or humming | Faulty magnetron | Replace the magnetron | High-voltage component |
| Grinding noise | Worn turntable motor | Replace the turntable motor | Check turntable alignment |
| Rattling sound | Loose parts or debris | Inspect interior, tighten screws, clean | May be a foreign object |
| Clicking noises | Relays switching | Normal operation, no action required | Relays control microwave |
| Popping sound | Food debris or moisture | Clean interior, use microwave-safe covers | Prevents arcing and damage |
Microwave Display Errors
| Problem | Possible Cause | Solution | Additional Notes |
| --- | --- | --- | --- |
| Error code displayed | Internal fault | Consult user manual for error code meaning | Follow specific instructions |
| Blank display | Power surge or fault | Check power supply, reset microwave | Contact service if persists |
| Flickering display | Wiring or control issue | Inspect wiring, reset or replace controls | May require professional help |
| Inconsistent display | Faulty control board | Replace the control board | Complex repair, consult pro |
| Display too dim or bright | Settings or backlight | Adjust display settings or backlight | Check user manual for options |
Microwave Odor or Smoke
| Problem | Possible Cause | Solution | Additional Notes |
| --- | --- | --- | --- |
| Burning smell | Food spill or residue | Clean interior thoroughly | Remove any burnt food |
| Smoke coming from vents | Overcooked or burnt food | Stop microwave immediately, unplug | Check for fire or damage |
| Unusual odors | Foreign objects | Remove foreign objects | Avoid using damaged items |
| Electrical burning smell | Internal component issue | Unplug immediately, contact technician | Safety hazard, avoid use |
| Plastic melting | Microwave unsafe items | Stop microwave, remove item, air out | Use microwave-safe containers |
In summary, these additional troubleshooting tips cover a range of common issues that may arise with your Maytag microwave. Regular maintenance and following the manufacturer's instructions for usage and cleaning can help prevent many of these problems. If problems persist or if you're unsure about any repairs, don't hesitate to seek professional assistance from Maytag's customer service or a certified technician to ensure the safe and efficient operation of your microwave.