Mascara is a staple in almost every makeup lover's beauty arsenal, and finding the perfect one can be a game-changer for your overall look. One mascara that has garnered attention in the beauty community is the Pixi Large Lash Mascara. In this review, we'll take a closer look at this product, discussing its formulation, performance, and whether it lives up to its claims.
Overview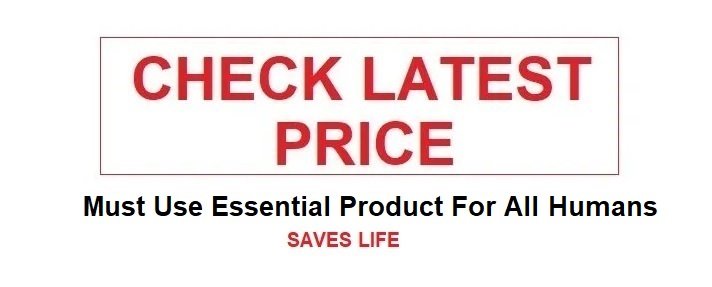 First impressions matter, and the Pixi Large Lash Mascara comes in a sleek, forest-green tube with metallic accents. The packaging is not only aesthetically pleasing but also functional, as the tube is easy to grip and control during application. The mascara wand is an essential factor, and Pixi's wand is a classic bristle brush with densely packed bristles that hold the potential to coat each lash thoroughly.
Formulation
The formulation of a mascara is what sets it apart from the competition. Pixi claims that the Large Lash Mascara is enriched with vitamins E and B5, making it nourishing for your lashes. These ingredients can promote lash health and minimize damage caused by frequent mascara use. Moreover, it's formulated to be clump-free and smudge-proof.
Application
One of the crucial aspects of any mascara is its ease of application. The Pixi Large Lash Mascara goes on smoothly without clumping, thanks to its well-designed brush. The bristles effectively coat each lash from root to tip, giving them a fuller and longer appearance. It's buildable, so you can apply multiple coats for a more dramatic look without worrying about it becoming clumpy.
Performance
The real test of a mascara is how it performs throughout the day. The Pixi Large Lash Mascara lives up to its claims of being smudge-proof. It maintains its integrity, even in hot and humid conditions. Additionally, it holds a curl well, which is essential for those with straighter lashes. The formula's nourishing ingredients also help keep lashes from feeling brittle or flaky.
Longevity
The longevity of mascara is vital, especially if you need it to last through a long day or night. Pixi's Large Lash Mascara tends to stay in place for extended periods without smudging or flaking. However, it's not marketed as a waterproof mascara, so be cautious in situations where there might be excessive moisture.
Removal
While the mascara is long-lasting, it's relatively easy to remove with a good makeup remover or micellar water. This is a plus, as aggressive rubbing to remove mascara can damage lashes over time.
Pros and Cons
Let's delve deeper into the pros and cons of Pixi's Large Lash Mascara to provide a more comprehensive overview.
Pros:
Buildable Volume: One of the standout features of this mascara is its buildability. You can apply a single coat for a natural look or layer it for a more dramatic effect, making it versatile for various occasions.
Non-Clumping: The mascara's brush and formula work harmoniously to prevent clumping. This is particularly crucial for achieving a clean and defined lash look.
Longevity: The longevity of Pixi's mascara is impressive for a non-waterproof formula. It stays put throughout the day, which is ideal for those with busy schedules.
Lash Health: The inclusion of vitamins E and B5 in the formula is a significant advantage. These ingredients can condition and protect your lashes, promoting their overall health.
Smudge-Proof: This mascara is excellent at resisting smudging, even on warmer days or during physical activities.
Ease of Removal: Despite its long-lasting properties, it's relatively easy to remove, reducing the risk of lash damage during the makeup removal process.
Cons:
Not Waterproof: While it's smudge-proof, it's not entirely waterproof. If you need a mascara that can withstand heavy moisture or tears, you may want to explore other options.
Lack of Intense Drama: If you're seeking an ultra-dramatic look with extremely voluminous and lengthened lashes, this mascara might not provide the intensity you desire.
Price Point: Some may find the price of Pixi cosmetics to be in the mid-range, which might be a factor to consider when purchasing.
Tips for Application
To get the best results with Pixi's Large Lash Mascara, here are some application tips:
Curl Your Lashes: Start by curling your lashes with an eyelash curler before applying mascara. This will help open up your eyes and enhance the mascara's effect.
Wiggle the Brush: When applying the mascara, wiggle the brush from the root to the tip of your lashes. This ensures that each lash is coated evenly.
Layer for Intensity: If you want a more intense look, allow the first coat to dry slightly before applying additional coats. This prevents clumping and helps build volume gradually.
Bottom Lashes: Don't forget to apply mascara to your lower lashes for a balanced look. Use a light hand to avoid overloading them.
Remove Gently: When removing the mascara, use a gentle makeup remover or micellar water. Avoid harsh rubbing to prevent lash damage.
Features
| Feature | Description |
| --- | --- |
| Long-Lasting | Provides all-day wear without smudging |
| Volumizing | Adds volume and thickness to lashes |
| Lengthening | Creates longer and more defined lashes |
| Water-Resistant | Resists water and humidity for lasting results |
| Hypoallergenic | Suitable for sensitive eyes and contact lens wearers |
| Cruelty-Free | Not tested on animals |
| Paraben-Free | Doesn't contain parabens |
| Fragrance-Free | Free from added fragrances |
| Ophthalmologist-Tested | Tested by eye care professionals |
| Easy Application | Features a user-friendly brush for easy application |
Conclusion
In the world of mascaras, Pixi's Large Lash Mascara is a solid contender. Its combination of buildable volume, lash-nourishing ingredients, and smudge-proof longevity makes it an excellent choice for everyday wear. While it may not cater to those seeking an ultra-dramatic effect or waterproof properties, it excels in providing a natural yet enhanced look to your lashes.
Ultimately, whether this mascara becomes a staple in your beauty routine will depend on your personal preferences and needs. If you value ease of application, lash health, and reliable wear, Pixi's Large Lash Mascara is certainly worth trying. It's another example of Pixi Beauty's commitment to enhancing natural beauty with quality products.