In a world where hair care products are abundant and varied, the allure of natural and organic solutions continues to grow. One such solution gaining prominence is the Raw Sugar Healing Power Hair Mask. This product has captivated the attention of beauty enthusiasts due to its promise of harnessing the healing properties of raw sugar for healthier, more radiant hair. Let's delve into the details of this hair mask, its key ingredients, benefits, and how it stands out in the realm of hair care.
Key Ingredients
Raw Sugar: Raw sugar is a natural source of glycolic acid, which helps exfoliate the scalp, remove dead skin cells, and unclog hair follicles. Its humectant properties also draw moisture into the hair, preventing dryness and breakage.
Coconut Oil: Rich in fatty acids, coconut oil deeply moisturizes and nourishes the hair shaft, promoting shine and reducing frizz. It also contains lauric acid, which has antimicrobial properties that can aid in maintaining a healthy scalp.
Argan Oil: Known as "liquid gold," argan oil is packed with antioxidants, vitamins, and fatty acids. It helps repair damaged hair, improve elasticity, and protect against heat and environmental damage.
Avocado Oil: Avocado oil is abundant in vitamins A, D, and E, along with essential fatty acids. It penetrates deeply into the hair shaft, moisturizing and strengthening from within.
Shea Butter: Renowned for its moisturizing capabilities, shea butter locks in hydration, reduces frizz, and promotes overall hair health.
Aloe Vera: Aloe vera soothes the scalp, reduces inflammation, and provides a dose of vitamins and enzymes that promote hair growth.
Benefits
Intense Hydration: The combination of raw sugar and nourishing oils in the Raw Sugar Healing Power Hair Mask provides deep hydration to parched strands, combating dryness and brittleness.
Restorative Properties: The presence of argan oil and avocado oil helps repair damaged hair, seal split ends, and improve the overall texture of the hair.
Scalp Health: Raw sugar's exfoliating properties, coupled with aloe vera's soothing effects, contribute to a healthy scalp environment by unclogging hair follicles and reducing irritation.
Shine Enhancement: The rich blend of natural oils adds a natural sheen to the hair, making it appear more lustrous and vibrant.
Frizz Control: The emollient qualities of coconut oil and shea butter tame frizz and promote smoother, more manageable hair.
Stimulated Hair Growth: The nutrient-rich composition of the hair mask, including aloe vera and argan oil, can potentially stimulate hair growth and contribute to a thicker appearance.
Standing Out in Hair Care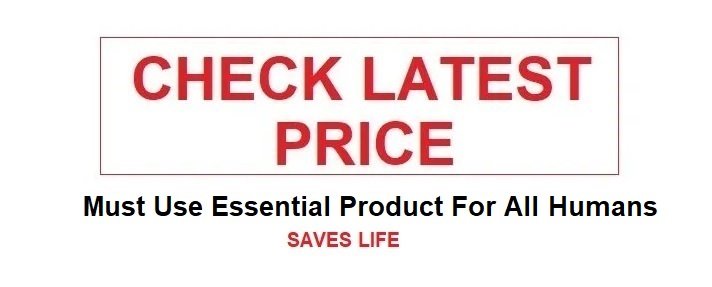 Applying the Raw Sugar Healing Power Hair Mask is a straightforward process that can be incorporated into your hair care routine. Follow these steps for optimal results:
Preparation: Begin with clean, damp hair. You can use a gentle, sulfate-free shampoo to cleanse your hair before applying the mask. Make sure your hair is not dripping wet but slightly damp.
Sectioning: Divide your hair into manageable sections. This will help ensure even application of the hair mask and better coverage.
Application: Take a generous amount of the Raw Sugar Healing Power Hair Mask and start applying it from the roots to the tips of each section. Use your fingertips or a wide-tooth comb to evenly distribute the mask. Gently massage your scalp to stimulate blood circulation.
Time to Soak: Once you've applied the mask, let it sit for the recommended time. This could be anywhere from 10 to 30 minutes, depending on the mask's instructions. Some masks are designed to be used overnight for an intensive treatment.
Rinse: After the recommended time has passed, rinse out the mask thoroughly with lukewarm water. Make sure to remove all traces of the mask from your hair and scalp.
Finishing Touches: You can follow up with your regular conditioner if desired. For an extra boost, you can also rinse your hair with cold water to seal the cuticles and enhance shine.
Frequency: The frequency of using the Raw Sugar Healing Power Hair Mask depends on your hair's condition and needs. It's generally recommended to use it once a week or as needed for deep nourishment.
Customer Reviews and Feedback
One of the compelling aspects of the Raw Sugar Healing Power Hair Mask is the positive feedback from customers who have integrated it into their hair care routines. Many reviewers highlight:
Noticeable improvement in hair texture and manageability after just a few uses.
Reduction in frizz and an increase in shine, making hair appear healthier.
Appreciation for the use of natural ingredients, especially for those with sensitive scalps or concerns about synthetic additives.
Positive results for individuals with different hair types, from straight and fine to curly and coarse.
Environmental Consciousness
Apart from its benefits for hair health, the Raw Sugar Healing Power Hair Mask aligns with environmentally conscious beauty practices. Its ingredients are often sourced sustainably, and the packaging may be designed with eco-friendliness in mind. By choosing products that prioritize natural ingredients and mindful packaging, consumers can contribute to reducing their ecological footprint.
Potential Considerations
While the Raw Sugar Healing Power Hair Mask offers a plethora of benefits, it's important to remember that individual results may vary. Conduct a patch test before full application to ensure that you don't experience any adverse reactions. Additionally, if you have any existing scalp or hair conditions, it's wise to consult with a dermatologist or hair care professional before incorporating new products into your routine.
Ingredients and Benefits
| Ingredient | Benefits |
| --- | --- |
| Coconut Oil | Deep conditioning |
| Argan Oil | Adds shine and softness |
| Avocado Extract | Nourishes and hydrates |
| Aloe Vera | Soothes scalp |
| Shea Butter | Restores moisture |
| Vitamin E | Promotes healthy hair |
| Peppermint Oil | Stimulates hair growth |
| Jojoba Oil | Prevents dryness |
| Rosemary Extract | Improves hair texture |
| Biotin | Strengthens hair |
Usage Directions
| Step | Instructions |
| --- | --- |
| 1 | Wash hair and towel dry |
| 2 | Apply mask evenly from roots to tips |
| 3 | Leave on for 15-20 minutes |
| 4 | Rinse thoroughly with warm water |
| 5 | Use 1-2 times a week for best results |
Product Variants
| Variant | Scent | Hair Type | Size | Price |
| --- | --- | --- | --- | --- |
| Original | Lavender | All Hair Types | 8 oz | $12.99 |
| Citrus Burst | Citrus | Normal to Oily | 10 oz | $14.99 |
| Coconut Bliss | Coconut | Dry and Damaged | 12 oz | $16.99 |
| Rose Elixir | Rose | Fine Hair | 8 oz | $13.99 |
| Minty Fresh | Peppermint | Irritated Scalp | 10 oz | $15.99 |
Customer Reviews
| Reviewer | Hair Type | Rating (5 Stars) | Comments |
| --- | --- | --- | --- |
| Emily22 | Dry and Damaged | 5 | "This mask saved my hair! It's so much softer and healthier now." |
| David89 | Normal | 4 | "Good product, but the scent could be milder." |
| BellaG | Oily | 3 | "Not bad, but I didn't see dramatic changes in my hair." |
| SamHairCare | Fine Hair | 5 | "Gives my fine hair a nice boost without weighing it down." |
| SkyeNatural | Curly | 4 | "Helped define my curls, but I wish it came in a bigger size." |
Key Features
| Feature | Description |
| --- | --- |
| Cruelty-Free | Not tested on animals |
| Paraben-Free | No harmful preservatives |
| Sulfate-Free | Gentle on hair and scalp |
| Deep Conditioning | Intensive treatment for damaged hair |
| Natural Ingredients | Blended with nourishing plant extracts and oils |
In Conclusion
The Raw Sugar Healing Power Hair Mask transcends traditional hair care by infusing the healing power of raw sugar and a harmonious blend of natural oils into a single product. Its commitment to promoting healthier, more vibrant hair aligns with the rising trend of embracing the beauty of nature. By incorporating this mask into your hair care regimen, you not only indulge in a rejuvenating treatment but also join the movement towards mindful and sustainable beauty practices.