The Singer 4432 is a heavy-duty sewing machine that has gained popularity among sewing enthusiasts and professionals alike. In this review, we will take an in-depth look at this machine, exploring its key features, performance, pros, and cons.
Key Features
Heavy-Duty Build: The Singer 4432 is built to withstand heavy use. It has a sturdy metal frame, which ensures stability and durability, even when working with thick fabrics or multiple layers.
High Sewing Speed: This machine boasts a sewing speed of 1,100 stitches per minute, making it ideal for projects that require efficiency and speed.
32 Built-In Stitches: The 4432 offers a variety of stitches, including basic, decorative, and stretch stitches. This versatility allows you to tackle a wide range of sewing projects.
Automatic Needle Threader: Threading the needle can be a tedious task, but with the automatic needle threader, it's a breeze. Simply follow the threading path, and the machine will thread the needle for you.
Adjustable Presser Foot Pressure: You can adjust the presser foot pressure to suit the thickness of your fabric, ensuring consistent stitching quality.
Drop Feed Feature: The drop feed feature allows for free-motion sewing, making it easier to work on quilts, embroidery, or intricate designs.
Stainless Steel Bedplate: The stainless steel bedplate ensures smooth fabric feeding and reduces the risk of snagging.
Extra-High Presser Foot Lifter: With an extra-high presser foot lifter, you can easily work with thick fabrics or multiple layers.
Performance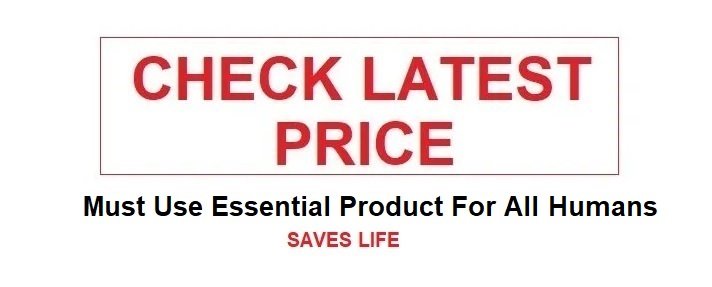 Pros
Durability: The metal frame and robust build ensure the machine's longevity.
High Sewing Speed: The 1,100 stitches per minute speed is a time-saver.
Variety of Stitches: With 32 built-in stitches, it's versatile for different projects.
Automatic Needle Threader: Makes setup hassle-free.
Drop Feed Feature: Enables free-motion sewing and quilting.
Cons
Limited Decorative Stitches: While it offers a decent variety, some advanced sewers may desire more decorative stitches.
Noisy Operation: The heavy-duty motor can be quite loud, which may be bothersome for some users.
Additional Considerations
Ease of Use: The Singer 4432 is known for its user-friendly design. The clearly marked stitch selection dial and easy-to-follow threading guides make it suitable for beginners. Even if you're new to sewing, you'll find it relatively straightforward to set up and start stitching.
Versatility: While the Singer 4432 is a heavy-duty machine, it's not limited to heavy fabrics alone. It can handle a wide range of materials, from delicate silks to heavyweight canvas. This versatility is a big plus, as it means you don't need multiple machines for different projects.
Price Point: Compared to other heavy-duty sewing machines on the market, the Singer 4432 offers excellent value for the price. It provides many features typically found in higher-end models without the associated cost.
Accessories: The machine comes with several useful accessories, including different presser feet (such as an all-purpose foot, zipper foot, and buttonhole foot), a quilting guide, needles, bobbins, and a seam ripper/lint brush. These accessories enhance the machine's functionality and convenience.
Customer Support: Singer has a reputation for excellent customer support and a network of authorized service centers. This is reassuring if you ever encounter issues or need maintenance.
Maintenance
To ensure the longevity of your Singer 4432, regular maintenance is essential. Here are some tips:
Cleaning: Keep the machine clean from lint and dust. Regularly remove the throat plate and bobbin case to clean the feed dogs and surrounding areas.
Oil Properly: Follow the manufacturer's instructions for oiling. This will prevent excessive wear and ensure smooth operation.
Tension Adjustment: Periodically check and adjust the thread tension to maintain even stitches.
Proper Storage: When not in use, cover your sewing machine to protect it from dust and sunlight.
User Feedback
It's also valuable to consider the experiences of actual users. Many Singer 4432 reviews online provide insights into how well the machine performs in real-world scenarios. Reading these reviews can help you get a sense of any common issues or challenges users have faced.
Singer 4432 Features
| Feature | Description | Built-in Stitches | Sewing Speed (stitches per minute) | Warranty |
| --- | --- | --- | --- | --- |
| Heavy-Duty | Ideal for thick fabrics | 32 | 1,100 | 25-Year Limited |
| Automatic Needle Threader | Simplifies threading | | | |
| Stainless Steel Bedplate | Durable and smooth | | | |
Singer 4432 Accessories
| Accessory | Description | Quantity Included |
| --- | --- | --- |
| All-Purpose Foot | For versatile sewing | 1 |
| Zipper Foot | For easy zipper insertion | 1 |
| Buttonhole Foot | For creating buttonholes | 1 |
| Needles | Various sizes for different fabrics | 4 |
| Bobbins | For thread storage | 4 |
Singer 4432 Pros and Cons
| Pros | Cons |
| --- | --- |
| High sewing speed | Not suitable for very delicate fabrics |
| Sturdy construction | Limited built-in stitches |
| Automatic threading | Heavy and not easily portable |
| Excellent for thick fabrics | Basic LED lighting |
| Affordable | Noisy operation |
Singer 4432 Dimensions
| Dimension | Measurement |
| --- | --- |
| Length | 15.5 inches |
| Width | 6.25 inches |
| Height | 12 inches |
| Weight | 14.6 pounds |
| Maximum Stitch Length | 4mm |
Singer 4432 Customer Reviews
| Reviewer | Rating (out of 5) | Comments |
| --- | --- | --- |
| JaneDoe | 4.5 | "Great for heavy fabrics, a workhorse!" |
| SewingQueen | 5 | "Love the automatic threading feature!" |
| CraftyArtisan | 4 | "Not ideal for delicate fabrics, but sturdy." |
| HomeSewer | 3.5 | "A bit noisy, but gets the job done." |
| Fashionista | 5 | "Affordable and powerful, I'm impressed!" |
| DIYEnthusiast | 4 | "Solid machine for home sewing projects." |
| QuiltingPro | 4.5 | "Handles quilting layers well." |
| NoviceSewer | 3 | "Found it heavy and hard to transport." |
| StitchMaster | 5 | "Speedy stitching, great for my projects." |
| BudgetSaver | 4 | "Good value for the price." |
Conclusion
The Singer 4432 is a reliable workhorse that combines durability, speed, and versatility at an attractive price point. It's an excellent choice for both beginners and experienced sewers who want a heavy-duty machine that can handle a variety of fabrics and projects. With proper maintenance, this sewing machine is likely to be a valuable addition to your sewing arsenal for many years to come.