Tarte Shape Tape Concealer has gained significant popularity in the beauty industry as a versatile and effective product for concealing imperfections and brightening the under-eye area. Known for its full coverage and long-lasting formula, this concealer has become a staple in many makeup enthusiasts' collections. In this discussion, we'll delve into the details of the Tarte Shape Tape Concealer, exploring its key features, application techniques, benefits, and considerations.
Key Features of Tarte Shape Tape Concealer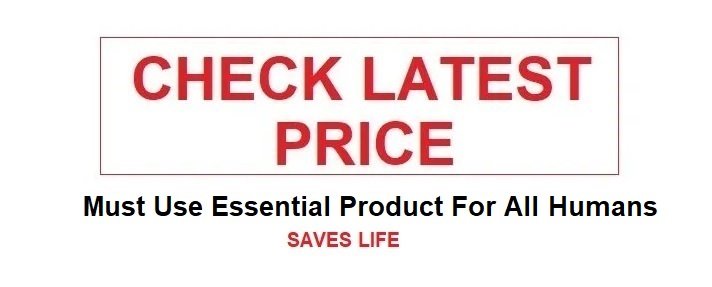 Achieving optimal results with the Tarte Shape Tape Concealer involves mastering the art of application:
Prep the Skin: Begin by moisturizing and priming the skin to create a smooth canvas for makeup application. This step ensures that the concealer adheres well and doesn't settle into fine lines.
Apply in Triangles: For under-eye concealing, draw an inverted triangle with the Shape Tape Concealer. The base of the triangle should align with your lower lash line, and the tip should point downward towards your cheek. This technique not only conceals dark circles but also creates a lifting effect.
Blend with a Damp Sponge or Brush: Gently blend the concealer using a damp makeup sponge or a concealer brush. The blending process helps to avoid harsh lines and ensures a natural finish.
Layer Gradually: While the concealer offers full coverage, it's advisable to start with a small amount and build up gradually. This prevents over-application and cakiness.
Benefits of Using Tarte Shape Tape Concealer
Using Tarte Shape Tape Concealer offers several advantages:
Flawless Complexion: The concealer's full coverage formula effectively hides imperfections, giving you a flawless complexion.
Multi-Functional: Beyond concealing, this product can also be used for highlighting and contouring, adding dimension to your face.
Photogenic Finish: Due to its brightening effect and blendable texture, the concealer photographs well, making it a favorite among those who love taking photos.
Longevity: Its long-lasting formula ensures that your makeup remains intact throughout the day, making it suitable for special occasions and busy schedules.
Considerations and Tips
Set with Powder: To prevent creasing, it's recommended to set the concealer with a translucent setting powder. This step enhances its longevity and helps maintain a smooth appearance.
Hydrate Under-Eyes: If you have dry under-eye skin, make sure to moisturize well before applying the concealer to prevent it from accentuating dry patches.
Patch Test: As with any makeup product, it's wise to perform a patch test to ensure you don't experience any allergic reactions.
Comparison with Other Concealers
When discussing Tarte Shape Tape Concealer, it's worth comparing it to other popular concealers in the market to highlight its unique attributes:
NARS Radiant Creamy Concealer: While both concealers offer full coverage and a radiant finish, Tarte Shape Tape is known for its more intense coverage, making it an excellent choice for those who require extra camouflage for blemishes and discolorations.
Maybelline Instant Age Rewind Concealer: The Maybelline concealer is celebrated for its under-eye brightening abilities, much like Shape Tape. However, Shape Tape's extensive shade range and longer-lasting formula often give it an edge in terms of versatility and longevity.
Urban Decay Naked Skin Concealer: Urban Decay's concealer is known for its lightweight texture and natural finish. Tarte Shape Tape, on the other hand, offers more coverage, making it ideal for situations where a more polished, airbrushed look is desired.
Makeup Artist Tips for Optimal Use
Makeup artists frequently recommend specific techniques for using Tarte Shape Tape Concealer to achieve professional-level results:
Color Correcting: If dealing with stubborn discolorations like intense under-eye circles or redness, consider using a color corrector before applying the concealer. A peach or orange corrector can neutralize blue-toned under-eye circles, enhancing the effectiveness of the concealer.
Spot Concealing: For targeted blemish coverage, use a small brush to apply the concealer precisely onto the blemish. Dab and blend the edges to seamlessly integrate the concealer into your foundation.
Contouring and Highlighting: The Shape Tape Concealer's full coverage and brightening properties make it an excellent choice for contouring and highlighting. Use a shade slightly darker than your skin tone for contouring and a shade lighter for highlighting.
Potential Drawbacks and Considerations
While Tarte Shape Tape Concealer is widely loved, there are a few considerations to keep in mind:
Potential for Creasing: Like many high-coverage concealers, Tarte Shape Tape can settle into fine lines if not properly set with powder. To prevent creasing, use a light hand with the product and set it with a finely milled translucent powder.
Not Ideal for Minimal Makeup Days: Due to its intense coverage, the Shape Tape Concealer might feel heavy for those who prefer a natural, "no-makeup" look. For such occasions, consider using a lighter concealer or a tinted moisturizer.
Possible Drying Effect: While the creamy formula is a standout feature, individuals with dry or mature skin might find it slightly drying over time. It's advisable to moisturize well and possibly use a hydrating primer before applying the concealer.
Innovations and Variations
Tarte has expanded the Shape Tape line beyond the classic concealer, introducing new products that cater to different makeup needs:
Shape Tape Glow Wand: This variation of the concealer focuses on illuminating and highlighting. It provides a dewy finish, making it suitable for achieving a radiant complexion.
Shape Tape Contour Concealer: Tarte introduced a concealer specifically designed for contouring, featuring shades for creating shadows and sculpting the face.
Shades
| Shade Name | Undertone | Coverage | Finish | Suitable Skin Tones |
| --- | --- | --- | --- | --- |
| Fair | Neutral | Full | Matte | Fair to Light |
| Light | Pink | Full | Matte | Light |
| Light-Medium | Neutral | Full | Matte | Light to Medium |
| Medium | Peach | Full | Matte | Medium |
| Tan | Neutral | Full | Matte | Medium to Tan |
| Deep | Golden | Full | Matte | Tan to Deep |
| Honey | Neutral | Full | Matte | Deep |
| Espresso | Warm | Full | Matte | Deep |
| Mahogany | Red | Full | Matte | Deep |
| Cocoa | Neutral | Full | Matte | Deep |
Features
| Feature | Description |
| --- | --- |
| Coverage | Full |
| Longevity | Long-lasting |
| Formula | Creamy |
| Applicator | Doe-foot |
| Finish | Matte |
| Suitable for | All skin types |
| Concealer Type | Liquid |
| Key Ingredients | Shea Butter, Mango Seed Butter, Licorice Root Extract |
| Paraben-Free | Yes |
| Cruelty-Free | Yes |
Application Tips
| Tip Number | Application Tip |
| --- | --- |
| 1 | Prep your under-eye area with moisturizer to prevent creasing. |
| 2 | Apply the concealer using the doe-foot applicator directly onto the skin. |
| 3 | Use a makeup sponge or brush to blend the concealer for a seamless finish. |
| 4 | Set the concealer with a translucent setting powder to enhance its longevity. |
| 5 | For highlighting, choose a shade lighter than your skin tone and apply to the high points of your face. |
| 6 | To contour, opt for a shade darker than your skin tone and apply to the hollows of your cheeks and jawline. |
| 7 | Blend well and build up coverage gradually to avoid a heavy look. |
| 8 | Mix different shades to create a custom color that matches your skin perfectly. |
| 9 | Clean up any mistakes or edges using a small makeup brush and some makeup remover. |
| 10 | For a natural finish, set the concealer with a setting spray instead of powder. |
Pros and Cons
| Pros | Cons |
| --- | --- |
| High coverage for blemishes | Can be drying on dry skin |
| Long-lasting formula | Limited shade range for deeper skin tones |
| Creamy texture for easy blending | May emphasize fine lines if not properly applied |
| Matte finish for oil control | Doe-foot applicator might require extra care to avoid contamination |
| Suitable for various skin types | Some users might find it too heavy |
| Can be used for highlighting & contouring | Initial learning curve for blending |
Conclusion
Tarte Shape Tape Concealer has undoubtedly earned its reputation as a go-to product for achieving a flawless complexion. With its full coverage, long-lasting formula, and brightening effect, it's no surprise that it has garnered a dedicated following in the beauty community. By mastering the art of application and considering individual skin needs, individuals can enjoy the benefits of this versatile concealer and enhance their overall makeup look.