The Ordinary Natural Moisturizing Factors + HA (NMF + HA) is a popular skincare product that has garnered attention for its promise of providing essential hydration to the skin. In this review, we will delve into the key components of this product, its benefits, application, and overall effectiveness in helping you achieve radiant and well-hydrated skin.
Ingredients and Formulation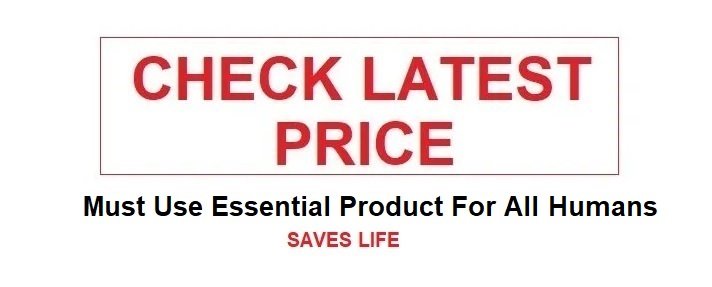 To reap the benefits of The Ordinary NMF + HA, follow these steps:
Cleansing: Begin with a clean face. Use a gentle cleanser to remove dirt and makeup.
Toning (optional): Apply a toner if it's part of your routine. This can help balance the skin's pH and prepare it to absorb the moisturizer better.
Moisturizing: Take a small amount of the NMF + HA moisturizer and gently massage it into your skin. Focus on areas prone to dryness. Don't forget your neck and décolletage.
Sun Protection: In the morning, follow up with sunscreen to protect your skin from UV damage.
Effectiveness and Results
The effectiveness of The Ordinary NMF + HA can vary from person to person depending on individual skin types and concerns. However, many users report that consistent use of this product leads to:
Improved skin hydration and a reduction in dry patches.
A more plump and youthful appearance due to increased moisture retention.
Enhanced skin softness and smoothness.
A calming effect on sensitive or irritated skin.
It's important to note that while this moisturizer is a valuable addition to your skincare routine, it may not address all skin concerns, such as fine lines or pigmentation. Therefore, it's advisable to complement it with other targeted treatments if needed.
User Reviews and Community Feedback
It's essential to consider user reviews and community feedback when assessing the effectiveness of any skincare product. The Ordinary's NMF + HA has received widespread attention in the beauty community, with many users sharing their experiences. While individual results can vary, here are some common themes from user reviews:
Positive Feedback: Many users have praised this moisturizer for its ability to provide intense hydration without feeling heavy or greasy on the skin. People with dry or dehydrated skin types often report significant improvements in skin texture and comfort after incorporating it into their routines.
Compatibility with Makeup: Some users appreciate that this moisturizer serves as an excellent makeup base. Its lightweight texture allows for smooth makeup application, making it a favorite among makeup enthusiasts.
Reduction in Irritation: Individuals with sensitive or easily irritated skin have reported a soothing and calming effect when using this product. Its gentle formulation is less likely to cause redness or breakouts.
Value for Money: The Ordinary is known for its affordable pricing, and this moisturizer is no exception. Users often highlight its cost-effectiveness compared to similar products on the market.
Versatility: Many users appreciate the versatility of this moisturizer. It can be used as a stand-alone hydrator or layered with other skincare products, making it suitable for various skincare routines.
Tips for Optimal Results
To enhance the effectiveness of The Ordinary NMF + HA in your skincare routine, consider these additional tips:
Consistent Use: Like any skincare product, consistency is key. Apply the moisturizer daily, both in the morning and at night, to maintain hydrated skin.
Layering: If you have specific skin concerns (e.g., anti-aging or pigmentation), consider layering serums or treatments underneath the moisturizer to address those concerns more effectively.
Sunscreen: In the morning, always follow up with a broad-spectrum sunscreen with an SPF of at least 30 to protect your skin from UV damage, especially if you're using this product in the daytime.
Patch Test: If you have sensitive skin or are introducing this product into your routine for the first time, perform a patch test on a small area of skin to ensure compatibility and avoid any adverse reactions.
Ingredients
| Ingredient | Function | Benefit | Usage | Notes |
| --- | --- | --- | --- | --- |
| Hyaluronic Acid | Hydration | Retains moisture for plump skin | Daily | Helps reduce the appearance of fine lines |
| Glycerin | Moisturization | Prevents dryness and flakiness | Daily | Non-comedogenic and suitable for all skin types |
| Ceramide Complex | Barrier Support | Strengthens skin's protective barrier | Daily | Helps protect against environmental stressors |
| Squalane | Emollient | Softens and smoothes the skin | Daily | Derived from olives, very lightweight |
| Natural Moisturizing Factors | Moisture Retention | Maintains skin's hydration | Daily | Offers a balanced mix of amino acids, fatty acids, and more |
Product Variations
| Size | Packaging | Price (USD) | Availability | Additional Information |
| --- | --- | --- | --- | --- |
| 30ml | Glass Dropper | $6.80 | Online, In Stores | Travel-friendly, Great for on-the-go |
| 100ml | Plastic Pump | $11.30 | Online, In Stores | Value size, Economical option |
| 50ml | Tube | $9.80 | Online, In Stores | Easy to squeeze, Hygienic |
| 100ml | Squeeze Bottle | $13.50 | Online, In Stores | Family size, Suitable for daily use |
| 10ml (Sample) | Plastic Sachet | $2.30 | Online | Perfect for trying before buying |
Skin Types
| Skin Type | Recommended Usage | Comments |
| --- | --- | --- |
| Dry | Daily, AM & PM | Provides essential hydration and moisture |
| Oily | Daily, AM & PM | Lightweight, won't make skin greasy |
| Combination | Daily, AM & PM | Balances moisture, suitable for T-zone |
| Sensitive | Daily, AM & PM | Gentle formula, minimizes irritation |
| Normal | Daily, AM & PM | Maintains skin's natural moisture balance |
How to Use
| Step | Instructions |
| --- | --- |
| Step 1 | Cleanse your face thoroughly. |
| Step 2 | Apply toner (if in your skincare routine). |
| Step 3 | Dispense a small amount of the product onto fingertips. |
| Step 4 | Gently massage it into your face and neck in upward motions. |
| Step 5 | Use in the morning and evening as needed. |
| Step 6 | Follow with sunscreen in the morning. |
| Step 7 | For extra hydration, layer with other serums or moisturizers. |
 Benefits
| Benefit | Description |
| --- | --- |
| Intense Hydration | Infused with Hyaluronic Acid for deep moisture |
| Lightweight Formula | Non-greasy, suitable for various skin types |
| Strengthens Skin Barrier | Ceramides help protect against environmental stressors |
| Smooth and Soft Skin | Squalane leaves the skin feeling velvety |
| Balanced Moisture | Contains natural moisturizing factors for optimal hydration |
Conclusion
In conclusion, The Ordinary Natural Moisturizing Factors + HA is a highly regarded skincare product known for its simplicity, affordability, and effectiveness in providing essential hydration to the skin. While individual results may vary, the overwhelmingly positive user feedback suggests that it's a valuable addition to many skincare routines, particularly for those with dry, dehydrated, or sensitive skin. To maximize the benefits of this moisturizer, remain consistent in its use, complement it with other targeted treatments as needed, and pay attention to individual skin needs for a well-rounded skincare regimen.