In the realm of cosmetics, mascara stands as a cornerstone for enhancing the allure of one's eyes. The Thrive Causemetics Liquid Lash Extensions Mascara has garnered significant attention for its innovative formulation and commitment to both cosmetic excellence and social responsibility. This product has redefined mascara application by providing a long-lasting, volumizing effect while adhering to ethical values.
Innovative Formulation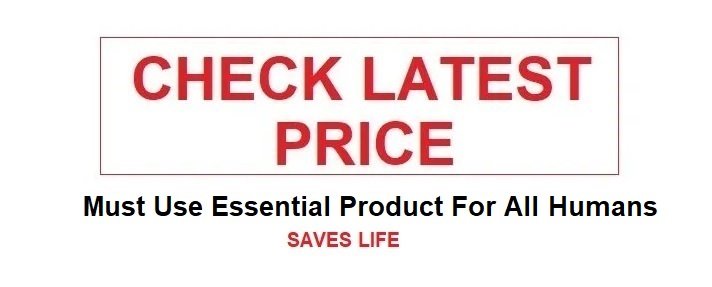 The innovative formulation also addresses common concerns such as clumping and flaking. The mascara's smooth and lightweight texture allows for easy application, preventing clumps from forming and providing a seamless finish. Additionally, the formula's longevity ensures that wearers can enjoy voluminous lashes throughout the day without worrying about smudging or flaking.
Nourishing Ingredients
What sets Thrive Causemetics apart is its commitment to infusing makeup products with nourishing ingredients that benefit the wearer's lashes. The Liquid Lash Extensions Mascara is no exception. Enriched with a blend of nourishing botanicals and vitamins, this mascara not only enhances lash appearance but also promotes lash health. Ingredients such as biotin, panthenol, and castor oil contribute to the strengthening and conditioning of lashes, ultimately supporting their growth over time.
Cruelty-Free and Vegan
One of the standout features of Thrive Causemetics as a brand is its dedication to cruelty-free and vegan practices. The Liquid Lash Extensions Mascara proudly carries the Leaping Bunny certification, indicating that it is entirely cruelty-free and not tested on animals. Moreover, the mascara is formulated without any animal-derived ingredients, making it suitable for those who follow vegan lifestyles. This aligns with the brand's overarching commitment to creating makeup products that are ethically produced and aligned with values that prioritize both beauty and compassion.
Social Impact and Empowerment
Thrive Causemetics goes beyond just creating exceptional makeup products; it is also a brand with a mission to empower and make a positive impact. For every product purchased, the brand donates a product or a portion of the proceeds to support individuals undergoing cancer treatment, homelessness, and other challenging life circumstances. This socially responsible approach adds depth and purpose to the act of using their products, allowing consumers to feel that their cosmetic choices contribute to a greater cause.
Application and Usage
The application of the Thrive Causemetics Liquid Lash Extensions Mascara further contributes to its appeal. The mascara comes with a specially designed brush that features varying bristle lengths. This brush design ensures that each lash is coated from root to tip, creating a lengthening and volumizing effect. The brush's precision allows for effortless separation of lashes, preventing clumping and achieving a more defined look. This user-friendly design makes the mascara suitable for both makeup beginners and experienced enthusiasts, promising a professional finish with each application.
Long-Lasting Performance
Longevity is a crucial factor when evaluating the effectiveness of a mascara, and the Thrive Causemetics Liquid Lash Extensions Mascara excels in this aspect. The innovative polymer formula not only provides an immediate lash-extension effect but also maintains its performance throughout the day. The mascara's resistance to smudging, flaking, and fading ensures that wearers can enjoy their enhanced lashes from morning to night, making it an ideal choice for busy individuals or special occasions that demand prolonged wear.
Customizable Intensity
The mascara's buildable formula allows wearers to customize the intensity of their lash look. Whether you prefer a more natural appearance for day-to-day wear or desire a bold, dramatic look for evenings, the Liquid Lash Extensions Mascara adapts to your preferences. By layering the mascara, you can achieve the desired level of volume and length, making it a versatile option that caters to various makeup styles and occasions.
Removal and Maintenance
Despite its long-lasting performance, the mascara is designed for easy removal at the end of the day. It can be effortlessly removed with a gentle eye makeup remover, preventing the need for harsh scrubbing or excessive tugging on delicate lashes. This gentle removal process contributes to the overall health and longevity of lashes, reinforcing the mascara's commitment to lash care beyond just cosmetic enhancement.
Consumer Feedback and Reviews
The Thrive Causemetics Liquid Lash Extensions Mascara has garnered positive reviews from both beauty enthusiasts and professionals. Users have praised its ability to deliver on its promises, providing a lash-extension effect that rivals the look of professional lash extensions. The mascara's nourishing ingredients have also been recognized for contributing to healthier-looking lashes over time. The brand's focus on ethics, social responsibility, and empowerment has resonated with consumers who seek products that align with their values, further solidifying its reputation as a trusted and admired cosmetic brand.
Product Information
| Product Name | Brand | Type | Shade Range | Price |
| --- | --- | --- | --- | --- |
| Liquid Lash Extensions Mascara | Thrive Causemetics | Mascara | Black | $24 |
Product Features
| Waterproof | Cruelty-Free | Vegan | Paraben-Free | Smudge-Proof |
| --- | --- | --- | --- | --- |
| Yes | Yes | Yes | Yes | Yes |
Ingredients
| Water (Aqua) | Iron Oxides (CI 77499) | Copernicia Cerifera (Carnauba) Wax | Stearic Acid | Glycerin |
| --- | --- | --- | --- | --- |
| Beeswax | Acrylates Copolymer | Microcrystalline Wax | Cetyl Alcohol | Phenoxyethanol |
| Black Oxide of Iron (CI 77499) | Palmitic Acid | Euphorbia Cerifera (Candelilla) Wax | Potassium Sorbate | … |
| … | … | … | … | … |
Benefits
| Lengthening | Volumizing | Curling | Long-Lasting | Buildable Formula |
| --- | --- | --- | --- | --- |
| Yes | Yes | Yes | Yes | Yes |
Conclusion
In summary, the Thrive Causemetics Liquid Lash Extensions Mascara stands as a revolutionary product in the world of cosmetics. Its innovative formulation, nourishing ingredients, and commitment to ethical practices set it apart from conventional mascaras. With its user-friendly application, customizable intensity, and long-lasting performance, this mascara caters to a wide range of preferences and needs. Moreover, the brand's dedication to making a positive impact through charitable donations adds a layer of purpose to the beauty routine. The Thrive Causemetics Liquid Lash Extensions Mascara is not just a cosmetic product; it is an embodiment of beauty, empowerment, and social responsibility.