When it comes to makeup application, the key to a flawless look often begins with the right primer and ends with a reliable setting spray. Too Faced, a well-known cosmetics brand, offers a product that claims to serve both purposes in one: the Hangover 3-in-1 Replenishing Primer & Setting Spray. This versatile product has gained popularity among beauty enthusiasts, but is it worth the hype? In this review, we will delve into the details of Too Faced's Hangover 3-in-1 Replenishing Primer & Setting Spray to help you decide if it's a must-have addition to your makeup routine.
The Packaging and Presentation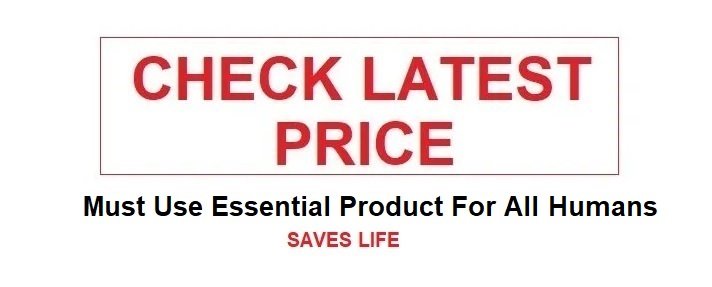 One of the standout features of this product is its formula, which is infused with skin-loving ingredients. It contains coconut water, probiotics, and skin revivers that claim to hydrate, brighten, and promote a healthy complexion. The coconut water provides a refreshing feel upon application and helps to lock in moisture, making it suitable for all skin types, especially those with dry or dehydrated skin.
Additionally, the Hangover 3-in-1 Replenishing Primer & Setting Spray is silicone-free, alcohol-free, and cruelty-free, which aligns with the growing demand for products that are gentle on the skin and environmentally conscious.
As a Primer
As a primer, this product is designed to create a smooth canvas for makeup application. It lives up to its promise, as users report that it helps foundation glide on effortlessly and minimizes the appearance of pores and fine lines. The hydrating properties of coconut water in the formula give your skin a plump, healthy look, which is essential for achieving a flawless makeup base.
As a Setting Spray
Once your makeup is applied, you can use the Hangover 3-in-1 Replenishing Primer & Setting Spray as a setting spray to lock in your look. It does an impressive job at extending the wear-time of makeup and preventing it from melting or fading throughout the day. Users have reported that their makeup looks freshly applied even after several hours, which is a testament to the effectiveness of this product.
Versatility
One of the significant advantages of this product is its versatility. Whether you use it as a primer, setting spray, or as a mid-day refresher to hydrate your skin, the Hangover 3-in-1 Replenishing Primer & Setting Spray proves to be a multi-purpose product that can simplify your makeup routine.
User Experience and Longevity
Many users have praised the Too Faced Hangover 3-in-1 Replenishing Primer & Setting Spray for its user-friendly nature. Its fine mist ensures that the product is evenly distributed on the face, preventing patchiness or uneven makeup application. Users with sensitive skin have also reported that this product doesn't cause irritation or breakouts, a crucial consideration when choosing makeup primers and setting sprays.
In terms of longevity, this product can be a game-changer. It's particularly effective for those with oily or combination skin, as it helps control excess oil production throughout the day. Even in humid conditions, users have found that their makeup stays in place without the need for frequent touch-ups.
The Scent
The coconut water in this product imparts a subtle, tropical scent. While fragrance preferences vary among individuals, many users find this scent refreshing and pleasant. It adds a sensory dimension to the makeup application experience, making it feel like a mini tropical getaway.
How to Use
To get the most out of the Hangover 3-in-1 Replenishing Primer & Setting Spray, you can follow these steps:
Prep your skin: Start with a clean, moisturized face. You can use a separate moisturizer or even the Hangover Primer by Too Faced before applying the spray for an extra hydration boost.
Apply as a primer: Hold the bottle about 6-8 inches away from your face and mist it evenly. Allow it to set for a minute or two before applying your makeup.
Apply makeup: Continue with your makeup routine as usual, whether it's foundation, concealer, eyeshadow, or lipstick.
Set your makeup: Once your makeup is complete, hold the bottle again at a distance and mist your face lightly. This sets your makeup, ensuring it stays in place for hours.
Refresh throughout the day: For a mid-day pick-me-up or to combat dryness, you can also use this spray to refresh your makeup or hydrate your skin. It won't disturb your existing makeup but will provide a refreshing boost.
Value for Money
Considering the dual functions of this product (primer and setting spray), it offers good value for money. You essentially get two products in one, which can be a cost-effective choice for those who want to streamline their makeup routine without compromising on quality.
Product Details
| Product Name | Brand | Type | Size | Price |
| --- | --- | --- | --- | --- |
| Too Faced Hangover Spray | Too Faced | Setting Spray | 4 oz/118ml | $32.00 |
Key Features
| Hydrating Formula | Long-lasting Makeup | Multi-purpose | Alcohol-free | Silicone-free |
| --- | --- | --- | --- | --- |
| Yes | Yes | Yes | Yes | Yes |
Ingredients
| Water/Aqua/Eau | Pentylene Glycol | Tamarindus Indica Seed Extract | Cocos Nucifera (Coconut) Water | Fragrance/Parfum |
| --- | --- | --- | --- | --- |
| Propanediol | Aloe Barbadensis | Sodium PCA | Hydroxyacetophenone | Caprylyl Glycol |
| Glycerin | Leaf Juice | Echinacea Purpurea Extract | Parfum/Fragrance | Potassium Sorbate |
| Lactobacillus/Salix | Camellia Sinensis | Saccharomyces/Xylinum/ | Cucumis Sativus (Cucumber) | Sodium Benzoate |
| Bark Ferment Filtrate | Leaf Extract | Black Tea Leaf Extract | Fruit Extract | Phenoxyethanol |
How to Use
| Step | Instructions |
| --- | --- |
| 1 | Hold bottle 6-8 inches away from face. |
| 2 | Close eyes and mist directly onto skin. |
| 3 | Use before makeup as a primer or after makeup as a setting spray. |
| 4 | Can also be used throughout the day to refresh makeup and hydrate skin. |
Final Thoughts
The Too Faced Hangover 3-in-1 Replenishing Primer & Setting Spray combines effective skincare ingredients with makeup prep and longevity. Its versatile nature, skin-friendly formula, and appealing scent make it a standout product in the beauty industry. While it may come with a slightly higher price tag compared to some other setting sprays, the quality and benefits it offers are well worth the investment for those seeking a primer and setting spray that truly delivers on its promises. Whether you're a makeup novice or a seasoned pro, this product is worth trying for a more flawless and long-lasting makeup look.