Tula Skincare has gained significant attention in the beauty industry for its commitment to combining probiotics, natural ingredients, and effective skincare solutions. Among their range of products, the Tula Cleanser stands out as a cornerstone for achieving healthy, radiant, and beautiful skin. This article delves into the details of the Tula Cleanser, discussing its key ingredients, benefits, usage, and why it has become a favorite among skincare enthusiasts.
Key Ingredients for Radiant Skin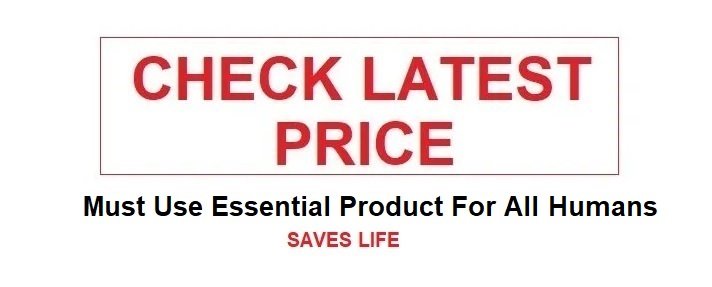 Using the Tula Cleanser as part of your skincare routine can lead to a plethora of benefits:
Gentle Cleansing: The cleanser effectively removes makeup, impurities, and excess oil without stripping the skin's natural moisture barrier.
Balanced Skin: The inclusion of probiotics helps restore the skin's microbiome, ensuring a balanced and healthy complexion.
Brightening: Natural exfoliants and antioxidants work together to promote skin renewal, leading to a more radiant and youthful appearance.
Hydration Boost: The infusion of hyaluronic acid delivers deep hydration, making the skin feel soft and smooth.
Preventive Care: The antioxidants in the cleanser contribute to protecting the skin from environmental aggressors, minimizing the potential for skin damage.
Usage Guidelines for Optimal Results
To maximize the benefits of the Tula Cleanser, follow these usage guidelines:
Morning and Night: Use the cleanser both in the morning and at night to ensure thorough cleansing and nourishment.
Gentle Application: Apply a small amount to damp skin, gently massaging in circular motions. Rinse with lukewarm water.
Avoid Over-Cleansing: The cleanser is designed to maintain the skin's natural balance, so avoid over-cleansing, which could lead to dryness.
Follow with Skincare Routine: After cleansing, follow up with your preferred toner, serum, moisturizer, and sunscreen for comprehensive skincare.
Ingredients and Benefits
| Ingredient | Benefit | Skin Type | Texture | Scent |
| --- | --- | --- | --- | --- |
| Probiotics | Balances skin's microbiome | All types | Gel | Light |
| Turmeric Extract | Anti-inflammatory, brightening | Sensitive | Creamy | Subtle |
| Blueberry Extract | Antioxidant, fights free radicals | Combination | Gel-to-foam | Fruity |
| Chicory Root Extract | Improves skin texture | Normal | Creamy | Earthy |
| Rice Bran Oil | Hydrates, boosts radiance | Dry | Lightweight | Neutral |
| Aloe Vera | Soothes and calms irritation | Sensitive | Gel | Fresh |
| Licorice Root | Reduces redness and discoloration | Combination | Creamy | Sweet |
| Jojoba Oil | Moisturizes without greasiness | Normal | Lightweight | Nutty |
| Vitamin E | Nourishes, protects against pollutants | Dry | Creamy | None |
| Chamomile Extract | Calms and comforts sensitive skin | Sensitive | Gel | Floral |
 Product Variants
| Variant | Main Features | Size | Packaging | Target Audience |
| --- | --- | --- | --- | --- |
| Purifying | Deep cleanses, minimizes pores | 6 oz | Pump bottle | Oily, acne-prone |
| Soothing | Gentle, calms sensitive skin | 5 oz | Squeeze tube | Sensitive |
| Brightening | Evens tone, adds radiance | 4.7 oz | Jar | Dull, uneven |
| Hydrating | Provides moisture, plumps | 5.4 oz | Tube | Dry, dehydrated |
| Balancing | Maintains skin's harmony | 5.5 oz | Bottle with cap | Combination |
Usage Instructions
| Step | Action | Details |
| --- | --- | --- |
| 1 | Wet face | Splash with water to dampen skin. |
| 2 | Apply cleanser | Take a pea-sized amount and massage onto skin. |
| 3 | Cleanse gently | Use circular motions, avoiding the eye area. |
| 4 | Rinse | Wash off with lukewarm water. |
| 5 | Pat dry | Gently pat your face dry with a clean towel. |
Awards and Recognition
| Award | Year | Details |
| --- | --- | --- |
| Allure Best of Beauty | 2020 | Recognized for its effectiveness and gentle formulation. |
| Harper's Bazaar | 2019 | Featured as a top pick for maintaining skin's balance. |
| Glamour | 2018 | Awarded for being suitable for a wide range of skin. |
| Cosmopolitan Beauty | 2021 | Included in a list of top cleansers for different needs. |
| Elle Beauty Awards | 2017 | Honored for its soothing and calming properties. |
Why Tula Cleanser Stands Out
The Tula Cleanser's popularity can be attributed to its commitment to combining science-backed ingredients, probiotics, and nourishing elements for optimal skin health. This holistic approach resonates with those seeking a well-rounded skincare solution that addresses multiple concerns without harsh chemicals.
Customer Reviews and Testimonials
The success of the Tula Cleanser is evident from the numerous positive reviews and testimonials it has garnered. Many users have reported noticeable improvements in their skin's texture, tone, and overall health after incorporating the cleanser into their skincare routine. Customers often praise its gentle yet effective cleansing action and the way it leaves their skin feeling refreshed without any dryness or tightness.
Suitability for Various Skin Types
One of the remarkable features of the Tula Cleanser is its versatility across different skin types. Whether you have sensitive, dry, oily, or combination skin, the carefully balanced formula caters to a wide range of skin needs. Its gentle nature makes it suitable for individuals prone to irritation while effectively addressing concerns like excess oil, blemishes, and dullness.
Cruelty-Free and Ethical Practices
Tula's commitment to ethical practices is another reason behind the popularity of the Tula Cleanser. The brand is known for its cruelty-free approach, ensuring that no animal testing is involved in the creation of their products. This resonates with conscious consumers who prioritize products that align with their values.
Long-Term Benefits and Skin Transformation
Consistency is key in skincare, and many users have reported long-term benefits from using the Tula Cleanser over extended periods. With continued use, individuals have observed improved skin texture, reduced appearance of pores, and a noticeable increase in the overall radiance of their complexion.
Professional Endorsements
The Tula Cleanser's credibility is further enhanced by endorsements from skincare professionals, dermatologists, and influencers within the beauty industry. These experts often highlight the science-backed ingredients, the role of probiotics in maintaining skin health, and the nourishing properties of the cleanser that contribute to achieving and maintaining beautiful skin.
Incorporating Tula Cleanser into a Holistic Routine
For those aiming to create a holistic skincare routine, the Tula Cleanser can serve as a foundational step. Pairing it with other Tula skincare products, such as toners, serums, moisturizers, and masks, can amplify the overall benefits and provide a comprehensive approach to skincare. This synergy of products can work harmoniously to address specific concerns while promoting a balanced, healthy complexion.
Conclusion: Your Path to Radiant Skin
The Tula Cleanser serves as a testament to the evolving landscape of skincare, emphasizing the importance of combining natural ingredients with scientific innovation. By incorporating this cleanser into your daily routine, you're not only cleansing your skin but also nurturing it for a healthier, more radiant, and naturally beautiful appearance.