Old sewing machines hold sentimental value and historical significance. Whether you've inherited one from a family member or found an antique gem at a thrift store, deciding what to do with an old sewing machine can be a meaningful and practical endeavor. In this guide, we'll explore various options for repurposing, restoring, or responsibly disposing of an old sewing machine.
1. Restore and Use:
Assessment: Begin by assessing the machine's condition. Check for missing parts, rust, or damage.
Cleaning: Clean the machine meticulously, removing dust, grime, and rust. Use appropriate cleaning agents, like sewing machine oil and a soft cloth.
Repairs: If necessary, seek professional repair services to fix any mechanical issues. Ensure the machine is in good working order.
Maintenance: Regularly oil and maintain the machine to keep it functioning smoothly.
Utilization: Once restored, use the sewing machine for personal or creative projects. It can become a cherished tool for sewing enthusiasts.
2. Collect or Display as Antiques:
Historical Significance: Old sewing machines often have historical value. If the machine has unique features or is from a well-known brand, it might be collectible.
Display: Showcase the sewing machine as a piece of art or history in your home. Many collectors and enthusiasts appreciate the aesthetic appeal of vintage machines.
3. Donate or Gift:
Local Organizations: Donate the sewing machine to local charities, community centers, or schools that teach sewing skills. It can benefit those who cannot afford a new machine.
Gift: Consider gifting the sewing machine to a friend or family member who enjoys sewing or wants to learn.
4. Repurpose and Upcycle:
Creative Projects: Transform the old sewing machine into functional or decorative pieces. For example, turn the base into a table, use the sewing machine as a plant stand, or incorporate it into other DIY projects.
Custom Furniture: Craftsmen can repurpose sewing machine bases into unique pieces of furniture like desks, side tables, or bathroom vanities.
5. Sell or Trade:
Online Marketplaces: List the sewing machine for sale on online platforms like eBay, Etsy, or Craigslist. Antique and vintage sewing machines can fetch a reasonable price, especially if they are well-maintained and have unique features.
Trade or Swap: Consider trading the sewing machine with someone who might have something you need. It's an excellent way to exchange goods without spending money.
6. Museum or Exhibition Donation:
Museum Interest: If the sewing machine has historical significance, contact local museums or exhibitions that may be interested in adding it to their collection.
Contribution to History: Donating your old sewing machine to a museum ensures it will be preserved for future generations to appreciate and learn from.
7. Recycle Responsibly:
Beyond Repair: If the sewing machine is beyond repair or restoration, consider recycling it. Contact local recycling centers to inquire about metal recycling programs.
Eco-Friendly Disposal: Ensure that any non-recyclable parts are disposed of properly, adhering to local waste disposal regulations.
8. Educational Purposes:
Sewing Workshops: Offer the sewing machine for use in local sewing workshops or classes. It can serve as a valuable tool for beginners to learn on.
Demonstrations: Schools or historical societies may find it valuable for demonstrating the evolution of sewing technology. It can be part of educational exhibits or hands-on activities.
9. Family Heirloom:
Passing Down Generations: If the sewing machine has sentimental value within your family, consider passing it down to the next generation. Teach your children or grandchildren to sew on the same machine, creating a unique family tradition.
Preservation of Memories: Document the history of the sewing machine, including who used it and for what purposes, to create a family legacy.
10. Sewing Machine Collectors' Clubs:
Networking: Connect with local or online sewing machine collectors' clubs or forums. Enthusiasts in these groups may appreciate your old sewing machine more than the average buyer.
Trade or Swap: Exchange the machine with fellow collectors, potentially acquiring another vintage sewing machine with features you desire.
11. Artistic Projects:
Artistic Expression: Some artists incorporate old sewing machines into their artwork. The machine's parts can be repurposed for sculptures, mixed-media projects, or steampunk-inspired creations.
Art Installations: Collaborate with local artists or galleries to feature your sewing machine in an art installation or exhibition.
12. Temporary Rental or Loan:
Film and Theater Productions: Rent or loan the sewing machine to local theater companies, film studios, or costume designers for period productions. Vintage sewing machines add authenticity to historical settings.
13. Creative Entrepreneurship:
Sewing Machine Cafe: Transform your sewing machine into a unique coffee or tea table for a café or small business. This can create a conversation piece and enhance the ambiance of your establishment.
Artisanal Craft Sales: Use the sewing machine as a focal point for selling handmade crafts or art at local markets or fairs.
14. Charity Auctions:
Fundraising: Donate the sewing machine to charity auctions or fundraisers. The proceeds can benefit causes you care about while finding a new home for the machine.
15. International Donations:
Global Outreach: Consider donating old sewing machines to international organizations that support sewing and vocational training in developing countries. These machines can empower individuals to learn valuable skills and improve their livelihoods.
Repurpose Ideas
| No. | Repurpose Idea | Description | Materials Needed | Difficulty Level |
| --- | --- | --- | --- | --- |
| 1 | Sewing Machine Table | Transform it into a functional sewing table. | Wood, paint | Moderate |
| 2 | Vintage Decor Piece | Use it as a decorative element in your home. | None | Easy |
| 3 | Crafting Center | Create a crafting station with built-in storage. | Shelves, paint | Moderate |
| 4 | Garden Planter | Turn it into a unique planter for your garden. | Soil, plants | Easy |
| 5 | Jewelry Organizer | Craft a jewelry organizer with the machine parts. | Hooks, paint | Moderate |
Table 2: Donation and Recycling Options
| No. | Option | Description | Where to Donate/Recycle | Benefits |
| --- | --- | --- | --- | --- |
| 1 | Donate to Charity | Give your sewing machine to a local charity. | Local charities, thrift stores | Supports a cause |
| 2 | Trade-in Programs | Some stores offer trade-in options for discounts. | Sewing machine retailers | Cost savings |
| 3 | Recycling Center | Properly recycle the machine for its components. | Local recycling facilities | Environmental impact |
| 4 | Schools and Workshops | Donate to schools or sewing workshops. | Local educational institutions | Skill development |
| 5 | Upcycling Classes | Offer it to upcycling or DIY classes. | Local craft studios | Creative learning |
Selling Options
| No. | Selling Method | Description | Pros | Cons |
| --- | --- | --- | --- | --- |
| 1 | Online Marketplaces | List it on websites like eBay or Craigslist. | Wider audience | Shipping hassles |
| 2 | Local Classifieds | Advertise in local newspapers or online forums. | Quick transactions | Limited reach |
| 3 | Garage Sale | Include it in a garage or yard sale. | Direct cash sale | Time-consuming setup |
| 4 | Consignment Shops | Leave it with a consignment store for sale. | Professional display | Commission fees |
| 5 | Sewing Machine Retailers | Sell to stores specializing in sewing machines. | Expert valuation | Potentially lower price |
Maintenance and Restoration
| No. | Task | Description | Tools Needed | Frequency |
| --- | --- | --- | --- | --- |
| 1 | Cleaning | Remove dust and debris from the machine. | Brushes, lubricant | Regularly |
| 2 | Oil and Lubrication | Apply sewing machine oil to moving parts. | Sewing machine oil | Periodically |
| 3 | Tension Adjustment | Adjust the thread tension for smooth sewing. | Screwdriver | As needed |
| 4 | Belt Replacement | Replace worn-out belts for consistent operation. | Replacement belts | When damaged |
| 5 | Full Restoration | Restore the machine to its original condition. | Various tools | Occasional overhaul |
 Sentimental Value
| No. | Sentimental Considerations | Description | Options |
| --- | --- | --- | --- |
| 1 | Family Heirloom | If it's a family heirloom, consider keeping it. | Display, storage, preservation |
| 2 | Memories | Attach memories to it, like a shadow box. | Shadow box, photos, memorabilia |
| 3 | Legacy | Pass it down to the next generation. | Family members, descendants |
| 4 | Creative Tribute | Create art or crafts using its parts. | Artwork, sculptures, mementos |
| 5 | Display Piece | Showcase it as a piece of history in your home. | Glass display case, labels, plaque |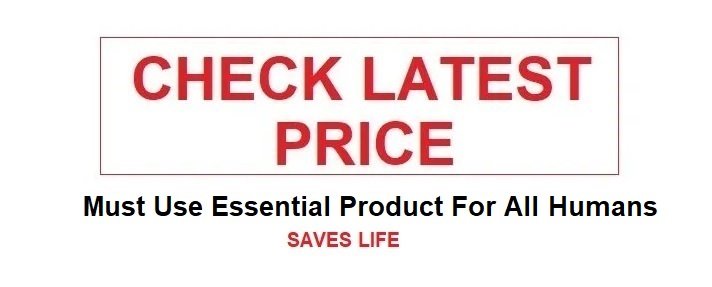 When deciding what to do with an old sewing machine, consider the myriad possibilities beyond traditional uses. The key is to align your choice with your interests, values, and the machine's condition. Whether it serves as an educational tool, family heirloom, artistic inspiration, or a charitable contribution, your old sewing machine can continue to have a meaningful impact in various ways.