Dishwashers have become indispensable appliances in modern kitchens, making our lives more convenient by handling the tedious task of dishwashing. Two prominent brands in the dishwasher market are Whirlpool and Bosch. In this comparison, we'll delve into various aspects of these two brands' dishwashers to help you make an informed decision based on your needs and preferences.
1. Performance
Whirlpool Dishwasher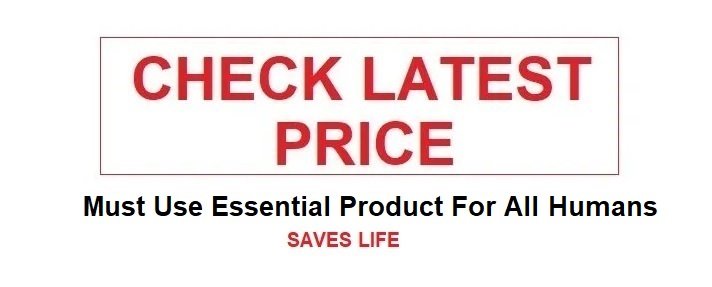 Bosch is renowned for its German engineering and attention to detail. Bosch dishwashers are recognized for their exceptional cleaning capabilities, thanks to features like precision spray arms, extra-quiet operation, and advanced filtration systems. Bosch dishwashers often excel in cleaning tough, baked-on stains, making them a preferred choice for those with high cleanliness standards.
2. Design and Build Quality
Whirlpool Dishwasher
Whirlpool dishwashers come in a variety of designs to suit different kitchen aesthetics. While they generally offer sturdy construction and durability, some users have reported occasional issues with the quality of certain components. However, Whirlpool is known for its user-friendly interfaces and well-thought-out interior layouts, making loading and unloading dishes a breeze.
Bosch Dishwasher
Bosch dishwashers are known for their sleek and minimalist designs. They are often praised for their build quality, with durable stainless steel interiors that resist stains and odors. Bosch is also renowned for its smooth-gliding racks and flexible loading options, making it easy to accommodate a variety of dish sizes and shapes.
3. Noise Levels
Whirlpool Dishwasher
Whirlpool dishwashers typically fall into the mid-range when it comes to noise levels. While they aren't the quietest on the market, they are still quiet enough for most households. Some premium Whirlpool models offer quieter operation through features like sound insulation and advanced motor technology.
Bosch Dishwasher
Bosch is known for its ultra-quiet dishwashers, often featuring noise levels as low as 44 decibels or less. This makes them an excellent choice for open kitchen designs or homes where noise is a concern. Bosch's commitment to quiet operation is a significant selling point for many buyers.
4. Energy Efficiency
Whirlpool Dishwasher
Whirlpool offers a range of energy-efficient dishwashers that meet or exceed industry standards. Many Whirlpool models are ENERGY STAR certified, which means they consume less water and energy, resulting in lower utility bills and reduced environmental impact.
Bosch Dishwasher
Bosch is a leader in energy-efficient appliances. Most Bosch dishwashers are ENERGY STAR certified and incorporate innovative features like heat exchangers that recycle heat for more efficient drying and water-saving technology that ensures minimal water wastage during each cycle.
5. Price
Whirlpool Dishwasher
Whirlpool dishwashers generally come at a more affordable price point compared to Bosch. They offer a wide range of models to fit various budgets, making them an attractive option for cost-conscious consumers.
Bosch Dishwasher
Bosch dishwashers tend to be on the higher end of the price spectrum. While they come with premium features and exceptional quality, they may not be as budget-friendly as some Whirlpool models.
6. Warranty and Customer Support
Both Whirlpool and Bosch typically offer warranties on their dishwashers, with coverage ranging from one to two years on average. However, the specifics of the warranty can vary by model and region. When it comes to customer support, both companies have extensive networks and generally offer good service, but it can also depend on your location and individual experiences.
7. Features and Innovation
Whirlpool Dishwasher
Whirlpool offers a diverse range of features across its dishwasher models. Some of their innovative technologies include the TotalCoverage Spray Arm, which ensures every dish is thoroughly cleaned, and the AccuSense Soil Sensor, which optimizes water usage and cycle time based on the level of dirt on your dishes. They also offer options like stainless steel tubs for better heat retention and drying.
Bosch Dishwasher
Bosch is known for its cutting-edge features and innovations. Many Bosch dishwashers come equipped with features like the RackMatic adjustable rack system, which provides flexibility for loading different types of dishes, and the CrystalDry technology, which uses volcanic elements to enhance drying performance. Bosch also offers the MyWay third rack, an innovative design that allows you to fit larger items and utensils more easily.
8. Smart Home Integration
Whirlpool Dishwasher
Whirlpool has been steadily integrating smart technology into its appliances, including some dishwasher models. Depending on the model, you may find compatibility with voice assistants like Amazon Alexa or Google Assistant. This means you can start and control your dishwasher with voice commands or remotely monitor its progress using a smartphone app.
Bosch Dishwasher
Bosch has also embraced smart technology in its dishwasher lineup. Many Bosch dishwashers can be connected to your home's Wi-Fi network, allowing for remote control and monitoring via a dedicated app. This level of integration is ideal for those who appreciate the convenience of managing their dishwasher from their smartphone or through voice commands.
9. Reliability and Longevity
Whirlpool Dishwasher
Whirlpool dishwashers are generally considered reliable and durable, with many users reporting years of trouble-free operation. However, as with any appliance, reliability can vary by model and individual experiences. Regular maintenance, such as cleaning filters and checking for blockages, can significantly extend the life of a Whirlpool dishwasher.
Bosch Dishwasher
Bosch's reputation for quality engineering often translates into long-lasting appliances. Many users have reported Bosch dishwashers running smoothly for well over a decade with minimal issues. Bosch's commitment to precision and durability is a key reason why some consumers are willing to invest in their products.
10. Environmental Considerations
Both Whirlpool and Bosch are committed to sustainability, but their approaches may differ:
Whirlpool Dishwasher
Whirlpool focuses on energy and water efficiency in its dishwasher models, which can help reduce your household's environmental footprint. They often incorporate features like adaptive wash technology to minimize resource usage while maintaining cleaning performance.
Bosch Dishwasher
Bosch goes a step further by emphasizing not only water and energy efficiency but also environmental responsibility in their manufacturing processes. They aim to reduce the overall carbon footprint of their products through innovative designs and responsible sourcing of materials.
Conclusion
In the Whirlpool vs. Bosch dishwasher showdown, the choice ultimately comes down to your specific needs and budget. Whirlpool offers a variety of models at different price points, making it a great choice for those looking for affordability and solid performance. On the other hand, Bosch is renowned for its exceptional cleaning, quiet operation, and premium build quality, making it a preferred option for those willing to invest in a high-end dishwasher that can stand the test of time. Ultimately, your decision should be based on your individual priorities and what matters most in your kitchen.