Below is in detail 7010b Radio Car Android Multi-media player user manual written in detail for you to easily understand and do your tasks.
Welcome: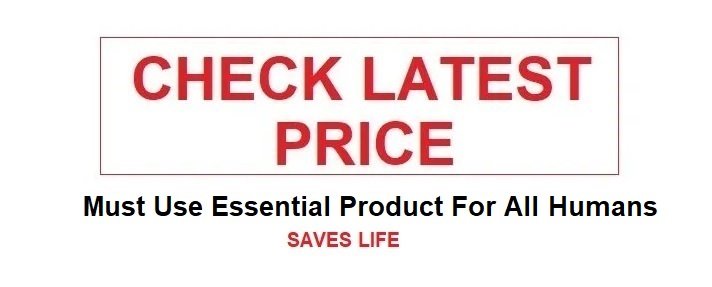 Remark: Operation methods about Android can reference Mobile phones within the android system, their operation Methods are very same.
Front Panel Operation
MUTE or MUTE/SEEK: Short press it into MUTE, revolve can front and back choose songs
NAVI: Short press the key to switch between current play state and navigation (press the key to enter navigation, press the key for another time to exit navigation).
SRC or SRC/VOL: Firsts short press it into turn on power, then short press it into switch mode, finally long press it into turn off power. Revolve can change the volume.
DBAS:Press it into sub-woofer, press it again to turn off sub-woofer
MBP:audio L/R sound switch
Remote Control
POWER: Press it to Power switch on/off power key
TIME: Press once to turn on the time display and turn it again to turn off the display
MENU: Enter primary interface of the system
OPEN: press this key for ejecting/suctioning disc S.
TITLE/PBC: Press to return to title status the during DVD Playback/Switch on/off PBC menu
0-9: To input digits when selecting track/station ,and to select disc number in CDC mode
DISPLAY: Press to display the playback status of the current disc
SETUP: Access setup menu to setup the parameters in DVD mode
L/R: Press to cycle switching audio channel output in DVD mode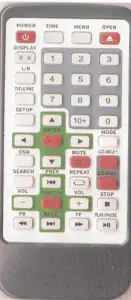 10+: Press to add every time when inputting digits
UP/DOWN,LEFT/RIGHT: To select items in DVD setup status
ENTER: To confirm the selection of settings
MODE: Press to cycle selecting DVD.Radio,CDC, TV,AV,BLUETOOTHROD,GPS mode
OSD: Press to display OSD menu ,press again to cancel it
MUTE: Long press it into turn off TFT, then press it again can turn on TFT.
LCD ANGLE +/-: Press it to adjust the TFT panel display angle
SEARCH: Search whole band/ TV channels in AM/FM/TV mode
PREVIOUS :Press once to skip to previous track in DVD or CDC mode , or skip the previous station in FM, AM, or TV mode
REPEAT: Press to repeat tack , chapter , all disc or cancel repeat in DVD mode
VOLUME -Ss: Increase/Decrease the volume in control status
FUNCTION: Press to access OSD MENU to adjust the TFT display playback status
STOP: During the DVDNCD/MP3/CD mode ,press it will be stop
FB/FF (>>and CC):Press to fast reverse/forward playback in 2-20 times speeds in playback status
PALY/PAUSE: Press once to cycle through playback or pause and in FM , AM , TV mode , it is searching function key
S The functions of this button are identical to the Seek buttons on the faceplate of Please refer to "Front Panel Controls" on page 5 for a description of these functions
Main Interface: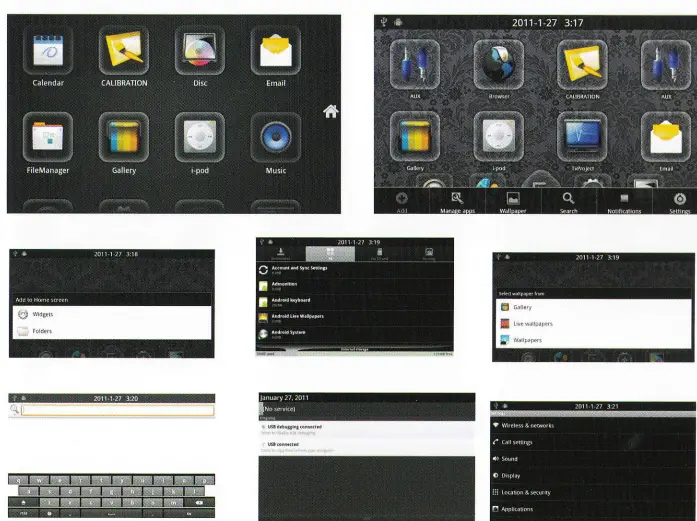 Remark: Click MENU key can appear menu:

First: Multimedia Music Play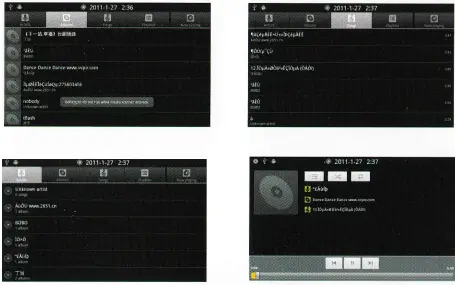 Second: DVD Function:

Remark: Click middle area on the TFT can appear DVD control menu.
Click arrow icon (bottom right on the TFT) can appear different menu
Third: Radio Function


Remark:
3.1 Click can choose switch AM1, AM2, FM1, FM2, FM3.
3.2 Click can auto Frequency scanning, and then will be saved
3.2 Click can enter Manual input your favorite band, then Press can confirm.
3.4 Click can choose ST function ON/OFF.
3.5 Click can choose LOUD function ON/OFF.
3.6 Click can enter Radio menu 2/2,
3.7 Click can choose LOC function ON/OFF
3.8 Click can enter EQ setting.
Fourth: Bluetooth Settings


Bluetooth Bond:
Power on and touch BLUE on the screen.
Use your mobile phone and turn on the Bluetooth, Search the Bluetooth device.
The device list (such as CAR KIT) will display on your mobile phone after searching successfully.
Create a Bluetooth bond with the unit • Create password key four zero ( "0000" )
OK LINK will display on the unit after bonding successfully (Bluetooth operating: A. Bluetooth Music Operating:
Bluetooth Operation:
When the playing mode is not BLUETOOTH mode now, if have a new 'FEL calling in, the system can auto change the other mode to Bluetooth mode interface, and can show the new TEL number on the display.
Fifth: IPOD Function

Sixth: TV Function
6.1 Analog TV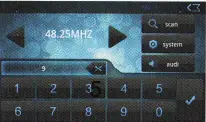 6.2 DVB-T Digital TV (Max support MPEG4 format and Compatible MPEG2 format)


6.3 ISDB-T Digital TV

6.4 ATSC-MH Digital TV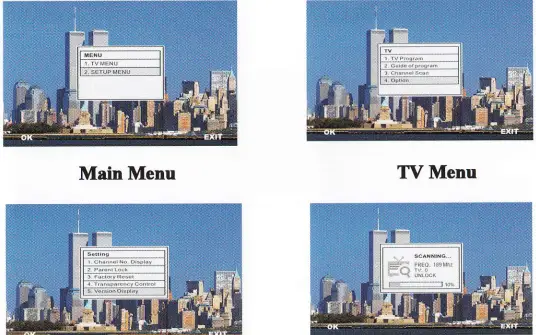 Remark: Click middle area on the TFT can appear ATSC-MH control menu.
Seventh: Applications install functions (Within GPS Setup)

Eighth: Touch Functions
Ninth: AUX Function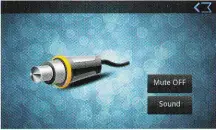 Tenth: AUX Function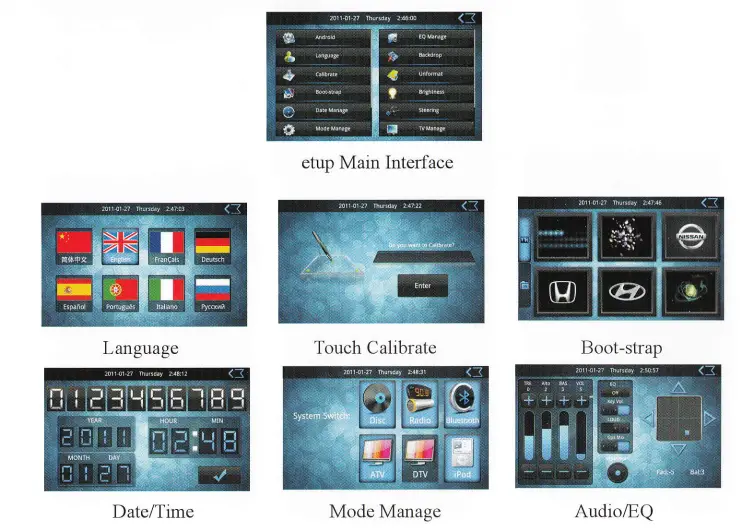 Eleventh: Android Function (3G/Wi-Fi)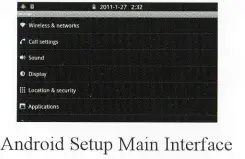 11.1 Airplane/Wi-Fi Setting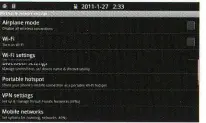 11.2 3G Setting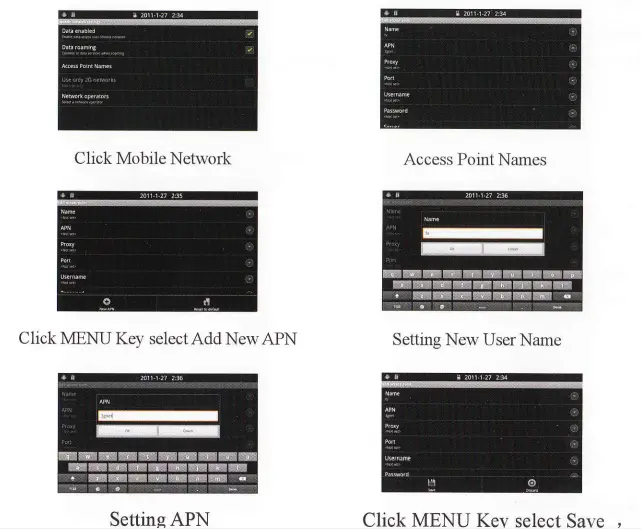 Circuit Connection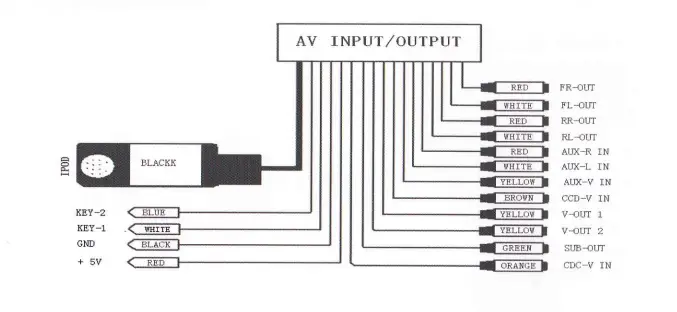 General
Opreation system                          Android2.3.5 or higher level
Power Requirements                     11.5-14.5V
Load Impedance                             4
Max.Power Output                        45WX4
Tone Controls                                  ±8dB(Bass 100Hz,Treble 10KHz)
Mounting Dimensions                   Approx .178 X 100 X 183mm(dxwxh)
Weight Approx.                               3.20kg
Resolution                                        800X3(RGB)X480
DVD Dock Specs
Discs Played                                     DVD1VCD1MP3, CD, CD-12" CD-RW, PICTURE-CD
Video System                                   AUTO \ PAL NTSC
Mounting Angle                              0 to-R-30°
Video Spection
Video System                                   16:9Letter Box and 16: 9 Pan Scan
Video Output Level                       1 OVp-p75 ohms
Horizontal Resolution                    500
Audio Spection
Maximum Output Level                               2Vrms(+\-3Db)
Frequency Response                      20 to 20 Khz
Signal-to-noise Ration                   85 dB
Separation                                        80 dB
AM Tuner Spection
Frequency Range                            522-1620(Europe\China), 530-1710 (U.S.A)
IF Range                                           450MHz
Usable Sensitivity                            (-20 dB) 25 Db
FM Tumor section
Tuing Range…                                 87.5-108(Europe\China),87.5-107.9(U.S.A)
IF Range                                            10.7MHz
Usable sensitivity                            (-30dB) 15dB
Signal-to-noise-Ratio                     60dB
Stereo Separation                           30dB(1KHz)