All working Xeroz default passwords summarised below.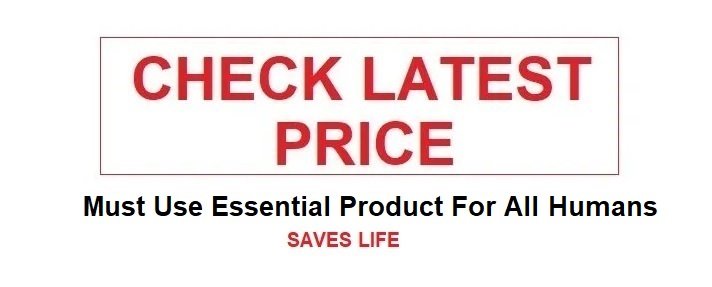 admin1111
The following are a few examples of commonly used xerox default password:
xerox Default User name
xerox default password

 

admin
1111
admin
admin
admin
p@ssw0rd
admin
12345
IMPORTANT NOTE: If after doing a factory reset, the Xerox Versalink default password is no longer functional and 1111 do not work then as a possible admin password, try the machine's serial number.
Here is the list of all the Xerox printers with user name and default password, some models are listed more than one using different user name and passwords.
Model No
User name
Password
Office Laser Printers
XEROX B225
admin
1111
XEROX B230
admin
1111
XEROX B235
admin
1111
XEROX B305
admin
1111
XEROX B315
admin
1111
XEROX B310
admin
1111
XEROX C230
admin
1111
XEROX C235
admin
1111
XEROX C310
admin
1111
XEROX C315
admin
1111
ALTALINK C8100
admin
1111
ALTALINK B8100
admin
1111
VERSALINK C405
admin
1111
VERSALINK C400
admin
1111
VERSALINK B405
admin
1111
VERSALINK B400
admin
1111
VERSALINK C7000
admin
1111
VERSALINK C7100
admin
1111
VERSALINK B7000
admin
1111
VERSALINK B7100
admin
1111
VERSALINK C505
admin
1111
VERSALINK C500
admin
1111
VERSALINK C605
admin
1111
VERSALINK C600
admin
1111
VERSALINK C8000
admin
1111
VERSALINK C8000W
admin
1111
VERSALINK C9000
admin
1111
VERSALINK B605/B615
admin
1111
VERSALINK B600/B610
admin
1111
XEROX INSTANT PRINT KIOSK
admin
1111
ALTALINK C8000
admin
1111
XEROX EC8000
admin
1111
VERSALINK C7000
admin
1111
Xerox Multifunction / All-in-One Laser Printers
XEROX B225
admin
1111
XEROX B235
admin
1111
XEROX B305
admin
1111
XEROX B315
admin
1111
XEROX C235
admin
1111
XEROX C315
admin
1111
ALTALINK C8100
admin
1111
ALTALINK B8100
admin
1111
VERSALINK C405
admin
1111
VERSALINK B405
admin
1111
VERSALINK C7000
admin
1111
VERSALINK C7100
admin
1111
VERSALINK B7000
admin
1111
VERSALINK B7100
admin
1111
VERSALINK C505
admin
1111
VERSALINK C605
admin
1111
VERSALINK B605/B615
admin
1111
XEROX PRIMELINK C9065/C9070
admin
1111
XEROX PRIMELINK B9100
admin
1111
XEROX INSTANT PRINT KIOSK
admin
1111
ALTALINK C8000
admin
1111
XEROX ED95A/ED125
admin
1111
XEROX® EC8000
admin
1111
XEROX EC70
admin
1111
Xerox Digital Printers
XEROX VERSANT 280
admin
1111
XEROX VERSANT 4100
admin
1111
XEROX IGEN 5
admin
1111
XEROX BALTORO HF INKJET
admin
1111
XEROX NUVERA 120/144/157
admin
1111
XEROX NUVERA 288/314
admin
1111
XEROX PRIMELINK C9065/C9070
admin
1111
XEROX PRIMELINK B9100
admin
1111
XEROX ED95A/ED125
admin
1111
XEROX COLOR EC70
admin
1111
Xerox 4110
11111
x-admin
Xerox 61xx
Administrator
administ
Xerox 7232
11111
x-admin
Xerox 77xx
admin
1111
Xerox ApeosIII 4300
11111
x-admin
Xerox ColorQube 9201
admin
1111
Xerox DocuCentre-II C6500
11111
x-admin
Xerox Docucentre-IV 3065
11111
x-admin
Xerox DocuColor 1632
 
 
Xerox DocuColor 1632
(none)
11111
Xerox Document Centre 405
admin
admin
Xerox Document Centre 425
admin
admin
Xerox Document Centre 425
admin
(none)
Xerox Document Centre 432
admin
22222
Xerox Document Centre c320
admin
22222
Xerox Document Centre
admin
admin
Xerox Docuprint 340a
NSA
nsa
Xerox Fiery
 
 
Xerox Fiery
admin
x-admin
Xerox M24
Administrator
Fiery.1
Xerox Multi Function Equipment
Administrator
fiery.1
Xerox Phaser
admin
admin
Xerox WAXA
admin
2222
Xerox Work Center Pro C2128
admin
1111
Xerox work centre
 
 
Xerox Workcenter 245 Pro
granpawok
grannywok
Xerox WorkCenter 2640
 
 
Xerox WorkCentre 265
admin
1111
Xerox WorkCentre 3325
none
 
Xerox workcentre 5222
admin
1111
Xerox workcentre 5225A
admin
1111
Xerox WorkCentre 5230
admin
1111
Xerox WorkCentre 5675
admin
1111
Xerox WorkCentre 57xx
 
 
Xerox WorkCentre 6515
11111
x-admin
Xerox Workcentre 7120
admin
11111
Xerox WorkCentre 7245
 
 
Xerox WorkCentre 7328
11111
x-admin
Xerox WorkCentre 7335
HTTP
admin
Xerox WorkCentre 7345
admin
1111
Xerox WorkCentre 7346
admin
1111
Xerox WorkCentre 7425
 
 
Xerox WorkCentre 7530
admin
1111
Xerox WorkCentre 7665
11111
x-admin
Xerox WorkCentre and DocumentCentre
11111
x-admin
Xerox WorkCentre M118
11111
x-admin
Xerox WorkCentre M20i
11111
x-admin
Xerox WorkCentre PE 120i
admin
1111
Xerox WorkCentre Pro 35
admin
1111
Xerox WorkCentre Pro 35
admin
1111
Xerox WorkCentre Pro 420
admin
1111
Xerox WorkCentre Pro 428
savelogs
crash
Xerox WorkCentre Pro 45
admin
x-admin
Xerox workcentre
admin
1111
Xerox WorkCentre
admin
1111
Xerox WprkCentre 7845
admin
1111
Xerox xerox
admin
1111
Xerox xerox
admin
sysadm
Xerox 4110
admin
admin
Xerox 61xx
11111
x-admin
Xerox 7232
11111
x-admin
Xerox 77xx
11111
x-admin
Xerox ApeosIII 4300
11111
x-admin
Xerox ColorQube 9201
11111
x-admin
Xerox DocuCentre-II C6500
11111
x-admin
Xerox Docucentre-IV 3065
11111
x-admin