Jellyfin is a media solution that gives you control over your media. Without restrictions, stream to any device from your own server.
You may gather, manage, and broadcast your media with the help of Jellyfin. Run the Jellyfin server on your computer to receive access to the best entertainment system available for free.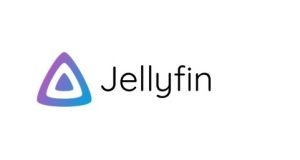 1-settings for connecting to jellyfin
It is recommended to create a limited admin account for this program.
| | |
| --- | --- |
| username | username |
| password | password |
Jellyfin server address. can be public, or local for security purposes.
| | |
| --- | --- |
| server | http://jellyfin.local:8096 |
server = http://jellyfin.local:8096
 publicly accessible jellyfin address for invite form. leave blank to reuse the above address.
| | |
| --- | --- |
| public_server | https://jellyf.in:443 |
this and below settings will show on the jellyfin dashboard when the program connects. you may as well leave them alone.
| | |
| --- | --- |
| client | jf-accounts |
| version | 0.3.7 |
| device | jf-accounts |
| device_id | jf-accounts-0.3.7 |
2-settings related to the ui and program functionality.
default appearance for all users.
theme = Jellyfin (Dark)
set 0.0.0.0 to run on localhost
enable this to use jellyfin users instead of the below username and pw.
allows only admin users on jellyfin to access the admin page.
username for admin page (leave blank if using jellyfin_login)
password for admin page (leave blank if using jellyfin_login)
address to send notifications to (leave blank if using jellyfin_login)
| | |
| --- | --- |
| email | example@example.com |
| debug | false |
Displayed at bottom of all pages except admin
| | |
| --- | --- |
| contact_message | Need help? contact me. |
 displayed at top of invite form.
| | |
| --- | --- |
| help_message | Enter your details to create an account. |
displayed when a user creates an account
| | |
| --- | --- |
| success_message | Your account has been created. Click below to continue to Jellyfin. |
use bootstrap 5 (currently in alpha). this also removes the need for jquery, so the page should load faster.
What is the Jellyfin login process?
You must input the Quick Connect code in your user settings in order to log in to a supported client. Your new device will be logged in without requiring your Jellyfin login or password if the code is successfully validated.
How to Reset Jellyfin admin password
1.
Log into DietPi and use this command to stop Jellyfin

dietpi-services stop jellyfin

 

2.
Edit the file /etc/jellyfin/system.xml

nano /etc/jellyfin/system.xml

Find this line in file (now it is 4th line).

 

<IsStartupWizardCompleted>true</IsStartupWizardCompleted>

 

3.
Make a change with / true to false

 

4.
Press CTRL-S, then CTRL-X, to save the document.

 

5.
Use this command to launch Jellyfin.

dietpi-services start jellyfin

 

6.
Open web browser with http://IP-ADRESS-OF-YOUR-DIETPI:8096/ 6

 

7.
Now create a fresh ADMIN account.

 
How can I add users in Jellyfin?
Click the + icon at the top of the page to add a new user. By doing so, a new page will open where you may type the user's name, which will either be displayed on the login screen or required input.
How to set-up Jellyfin?
installation procedure to install Jellyfin on your computer.
install Jellyfin on your computer.
Edit the site setup and change the settings to the level of privacy you choose.
Please Note that its defaults forgo sometime asked-for features.
Please check the documentation and make any necessary changes if needed.
To access the built-in web client, navigate to http://SERVER IP:8096.
Follow the setup wizard's instructions.
Users and libraries can always be added from the dashboard at a later time.
After setting up, keep in mind your username and password so you can login.
Secure the server with a method of your choice.
On the Networking page, create an SSL certificate and add it.
Put a reverse proxy in front of your server.
Do not forward any ports and only allow local connections.